The philosophy here at living with limerence is founded on personal growth being the answer to most problems. Whatever the circumstances that have led you to limerence, the best response is to be honest about how your choices contributed to the situation, to understand what limerence is telling you about your emotional needs, and to figure out what you can do to improve your situation.  
Broadly, this means having an internal locus of control, where the most practical next step to take is always to look at what you can do to make your life better. That said, there is no doubt that the behaviour of your limerent object can powerfully influence how easy it is to take action.
If you are trying to start a relationship with an LO who is indecisive or non-committal, but also very happy to enjoy some sexy fun times while you wait, then it will be much harder to decide on a purposeful direction. 
Conversely, if you are trying to detach from an LO who is bad news, this will be harder if they continually try to draw you back in. The most narcissistic LOs will be accomplished at this game, having learned how best to seduce you and play on your limerent desires to keep their narcissistic supply coming.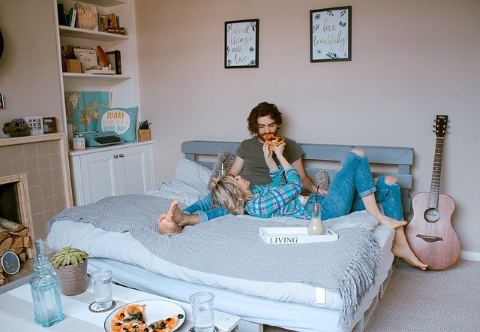 A recent email from someone suffering through just such a scenario highlighted a device that I haven't discussed before: gaslighting. She speculates:
People who invite limerence seem to often be the types who engage in this, either consciously or not
I think there's truth in this. Gaslighting is indicative of the kind of manipulative character that treats others as playthings, and is likely to pull one of the biggest levers for powering limerence: uncertainty. 
What is gaslighting?
The term "gaslighting" has exploded in popularity over the last decade or so.
This is a bit surprising in some ways, as the concept dates back to a 1938 play "Gas Light" in which a man psychologically abuses his wife to conceal his murderous crimes. One of his deceits is to deny that the gaslights in the house are dimming (which they do whenever he sneaks up to the abandoned apartment above theirs), driving her to doubt her own sanity.
The term is now broadly used to refer to any form of psychological manipulation that is used to make the victim doubt their perception of reality. With popularity has come misuse, however, and gaslighting is now liberally hurled around as an accusation when people simply disagree on facts or opinions – a smear not without irony, given that it is, itself, a form of gaslighting. 
We'll stick to the formal definition of deliberately manipulating someone else by denying or misrepresenting reality to emotionally or psychologically destabilise them. How might this be relevant for limerence?
I'll tell your story
At it's heart, gaslighting involves someone else taking over your life narrative and imposing their own version onto you. They arrogate to themselves the authority to dictate what you really experienced, and what that means about your true identity. They are defining your inner experience for you, and with such confidence and entitlement that it makes you doubt your own judgement. 
At first glance that seems obviously abusive – and it clearly is, certainly framed in the way I have. But… what if you like the story they are telling?
It can be incredibly seductive to have someone come into your life and tell you a new story about yourself that is flattering. Gaslighting can be an ego boost. Say you are introverted and insecure, and a charismatic new person arrives in your life, pays you a lot of attention and tells you a pretty story.
I love that you are always on the edge of things, watching quietly. You seem really good at understanding other people.

You really think deeply about things, don't you? I bet other people underestimate you.

It's amazing the way you seem to see right into me. You just sort of "get me" straight away. 
Having someone take a close interest in our inner lives, and then having them tell a compelling narrative that makes us feel good about ourselves, is potent stuff. It can give powerful reinforcement to the belief that they are interested in us, which can kindle the hope of romantic reciprocation and drive us towards limerence. 
Feeling "seen" is emotionally nourishing. And if an LO takes the time to "see" a version of you that boosts your self-esteem a bit, then it's even more enticing. 
The director's cut
The initial story that draws you into limerence is usually flattering, but LOs who gaslight are like a frustrated director that can't leave their creation alone – they have to keep tinkering and revising and reissuing new versions of the narrative to perfect their creative vision.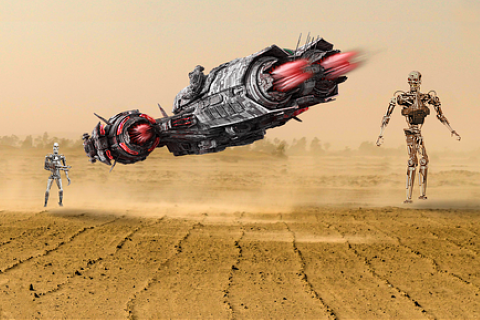 This is when gaslighting can be used manipulatively to strengthen the attachment of a limerent, by making them doubt their memories, doubt their beliefs, and doubt their identity. Their Story Of You undergoes a narrative twist. 
Shyness is a form of narcissism, you know. 

I know you hate parties, but I really think you should go for once. You can't hide from the world forever.

Why are you always so judgemental? You just sit there silently finding fault with everyone else. 
This causes uncertainty. The LO who was so into you a while ago is now questioning your character. They seemed so besotted with you, but now they've got to know you better, they seem to be finding more and more faults. What does that mean? How can you make yourself more attractive to them? What do they really want you to be like?
Here is someone who seemed to understand you intimately and profoundly, whose attention lifted you up, but now they are telling you a story about yourself that is far less flattering. Maybe, they can now see the real you (you, know, the flawed insecure one) and don't like it so much. They've seen through you. But, you are sure you can improve if you can just figure out what it is that you need to change.
You get shunted into a mental state of constant questioning and uncertainty. How do they really feel about you? Can you ever recover that initial ecstatic state when they seemed to really like you too? Maybe if you bob and weave and twist yourself elegantly enough, you can regain their approval?
That mental trap can make you dependent on a capricious LO for emotional validation. They are telling your story, and you are transfixed by it, and above all want it to have a happy ending. 
Taking control of the narrative
The response to such manipulation seems obvious: take back control of your own life narrative.
That's true. It is the purposeful solution, and it's the best way to recover your emotional and psychological freedom. However, it is easier said than done. 
There are a couple of reasons why this is so challenging. First, we all of us need feedback from other people to shape our own sense of self. I covered this before in a different context, but the idea is that we only know we are sane by learning from how other people respond to us. We depend on other people to guide our actions, to prevent ourselves from straying too far from acceptable social conduct. Sometimes, feedback from others is crucial to help us understand ourselves. 
Living in a social world means responding to the cues of other people whose opinion we esteem. That's why we are so sensitive to feedback from others. It helps us understand whether we are good company, whether our ideas are acceptable to others, whether our beliefs about ourselves are accurate. Certainly, there is a lot of variation in how sensitive we are individually to the opinions of others, but aside from total mavericks, most of us need to feel that our personal narrative is one where we are a valued and appreciated member of the tribe.
The second reason is that – rather like limerence itself – escaping from a gaslighting LO requires clear thinking at a time when your brain is scrambled by uncertainty and insecurity. The very aim of gaslighting is to destabilise your self-confidence. That means you need some sort of external template to measure the facts against. 
To that end, here are a list of red flags that indicate an LO is manipulating you, rather than helping you understand yourself better:
They transition from a positive to negative narrative about you. As outlined above, they switch from building you up to undermining you, as your relationship progresses. 
You have discordant memories of past events. You find yourself confused by their description of a event you experienced together. Their narrative of the emotional or literal truth of the event is fundamentally different from yours, making you doubt your own memory. 
They misread your motives. To go back to the example of the introverted limerent – you know you are not sitting in judgement of others. You're just shy. When you feel misunderstood, it suggests they do not see a deeper truth, they are actually projecting their story. 
They insist they are right, and never doubt themselves. Linked to the previous two red flags – if they respond aggressively or dismissively to you questioning their narrative, they are clearly not open to reflection or self-analysis. 
They tell stories about other people too. If you notice that they are quick to attribute motives to others, or construct narratives from thin air about events you know are more nuanced, it is likely that this is a habit of theirs. 
Gaslighting can be a powerful tool for cultivating limerence, and so it's likely that the kind of people who do it will be over-represented in the population of toxic limerent objects. 
As ever, the best defence against psychological manipulation is to develop a purposeful approach to life. It's a lot harder to hoodwink someone who has a well developed sense of self, confidence in their life goals, and clarity of purpose. It's also a lot easier to recognise Good friends who are giving you quality sanity-checking feedback when you know the kind of person you want to be.
It's an all-purpose (snigger) protection against manipulative narcissists.