One of the arguments I make about why we are vulnerable to limerence is that the extraordinary sensations associated with that mental state of total infatuation are transformational.
If life in general is disappointing, if you are seeking escape from unhappiness (past or present), or if you have settled into a malaise of OK-ness with a background sense of discontent, then spectacular escape is appealing. When you're riding the euphoric highs and soul-wracking lows of limerence, you are certainly not focused on the humdrum business of daily life. You are transported out of the everyday routines of life, into a world of sensation.
Here's a TEDx talk that is all about the idea of using the chaos of a hectic life to escape from an uncomfortable past.
On the surface, a life of hedonic excess seems romantic – bold, vital, fearless – but it can also be all about moving so fast that you don't have to stop and face yourself in the mirror.
Hayley's shift in happiness came from the transition from looking outward for stimulation and meaning, to looking inward for truth and self-knowledge. There are lessons there for limerents too.
I sometimes talk about the two levels at which limerence needs to be addressed:
Managing the immediate emergency of having got trapped in a mental state of hyperarousal (i.e. the neuroscience)
Understanding the slower, cumulative individual circumstances that led you to the choices that got you hooked (i.e. your personal history)
For the short-term, a deprogramming strategy can be invaluable to get back ownership of your mental real estate, but for the long term you are at risk of repeating the whole limerence cycle until you are able to properly understand what your personal vulnerabilities are and where they come from.
And, once you've done that, then you need to start building a new life that incorporates that new knowledge, and uses it to understand what you really need to thrive. That is the purposeful living philosophy that underpins lasting recovery.
Using limerence to escape the present can seem like embarking on an exciting new direction, a new path to take in life that leads to a more stimulating destination. But as the old saying says, "wherever you go, there you are."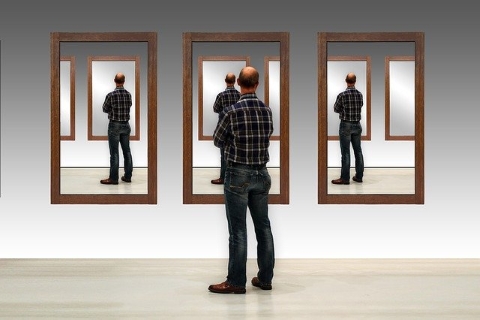 One of the best ways to salvage some good from the trials of limerence is to treat it as a wake up call to deal with what needs to be dealt with.
Escape is good if you are imprisoned, but you can't run away from yourself.