Here's an interesting video about rumination and intrusive thoughts:
It's good overall, but there were a couple of stand-out points for me.
1. Rumination and intrusive thoughts are different
When thinking about limerence, there are a number of overlapping concepts that might be better understood as separate issues.
Early on in limerence, thoughts about LO are generally very enjoyable and exciting. They take the form of fantasising about being close to them, remembering times when you had a good interaction with them, and planning for the next time you can see them.
We can call this phase "limerent reverie", because it's a pleasurable sort of daydreaming, and a way of getting mentally closer to LO when you can't actually be together.
This is also a cause of limerent reinforcement, because the reverie is really rewarding. It can be such a blissful experience that limerents deliberately seek alone time so they can cut out external distractions and disappear into their warm and fuzzy internal fantasy world.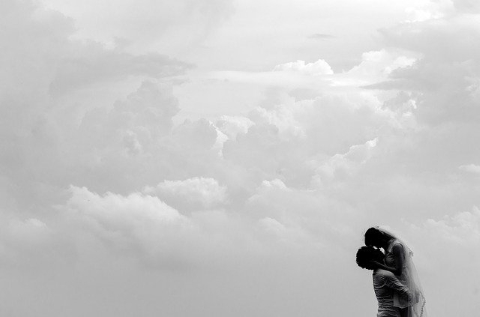 As time goes on, however, the nature of this reverie can shift. Once we have progressed from euphoria about the wonderfulness of LO, towards uncertainty about their feelings for us, the reverie can become more anxious and discomforting.
This is what I would term "rumination", and has closer parallels to the scenarios outlined by Dr Marks in the video. During rumination, daydreaming takes the form of analysing events, reliving and rehashing old arguments and worries, and generally getting caught in thought cycles that are not pleasurable.
An example would be having a kind of running argument with yourself after a negative interaction with LO:
Why did she cancel lunch on Wednesday?

I think she might be going off me

Like when she seemed cold when I bumped into her in the store last week

Urgh, yeah, she definitely seemed like she had to cover her surprise with a fake smile

But she seemed happy once we got talking, and she suggested a coffee after we'd finished shopping. She wouldn't do that if she was trying to dump me.

But maybe that's because she's such a caring person, not because of the way she feels about me.

But there was that time after work when she sought me out and wanted a hug. She held me so close and that was real, I'm sure.

In fact, I can still remember her smell, and the feeling of her pressed against me…

etc. etc.
Those thought loops resemble the kind of ruminations that anxious or depressed people struggle to cope with too. There can still be highs, and we can still use rumination for mood repair, but there is a noticeable shift from happy fantasy to obsessive analysis.
Finally, the last related experience in limerence is intrusive thoughts. This is the phenomenon when it becomes impossible to concentrate on what you are doing, because thoughts about LO push themselves into the front of your mind, unbidden.
Intrusive thoughts are involuntary, and don't only occur when you are in idle moments with time to daydream. Intrusive thoughts flash into your mind, they prevent you from sleeping, they wreck your focus.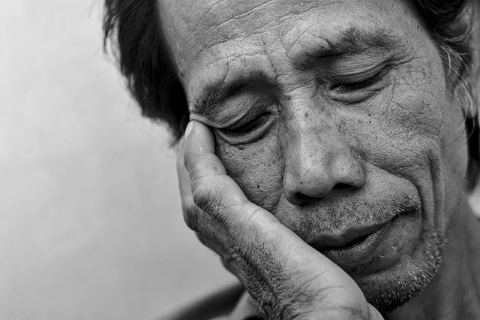 The important point from a neuroscience perspective is that these are functionally independent phenomena.
Reverie and rumination are generally voluntary processes, which are linked to the default mode network. Intrusive thoughts are generally linked to a failure to inhibit signals from the amygdala, making it hard to use your executive to suppress background worries or addictive impulses when you need to concentrate on something specific.
Things get muddled up when we use rumination/reverie as a coping strategy for soothing anxiety induced by intrusive thoughts, but it struck me as useful to realise that the strategies needed to counteract these two phenomena are likely to be different.
2. The value of distraction
The second important lesson from the video, in my opinion, is the value of distraction for breaking cycles of rumination. As Dr Marks puts it, the default mode network is most active when you are looking inward, rather than responding to sensory input.
That gives us an insight into why the classic distraction techniques of cognitive behavioural therapy can be useful for combatting rumination.
Forcing yourself to attend to an immediate stimulus (an elastic band snapped against your wrist, standing up and moving around, counting backwards from 10) is a way of derailing your rumination by interrupting your default mode network before it gets into a reinforcing groove.
From an evolutionary perspective, functions like analysing your previous experiences, speculating about the internal thoughts of another person, or rehearsing future encounters, are all lower priority than dealing with immediate physical action.
Rumination is a luxury in a world full of dangers, and you can exploit this fundamental aspect of brain function to your advantage as a way of overriding rumination that has become debilitating.
The idea of using simple "if/when" rules whenever you catch yourself ruminating works on this principle. If you notice the signs of rumination, you do something. You get active, you take a walk, or strike a yoga pose, or start on a chore. You suppress the default mode network by firing up the motor systems.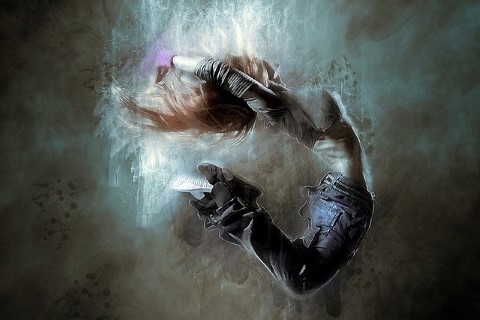 ---
Sometimes thinking about thinking is constructive. It all adds more tactics to the toolkit when it comes to breaking the old habits that reinforce limerence.