I've previously described limerence as an altered mental state that changes your perception, and makes you behave in ways that you wouldn't normally behave. That raises an uncomfortable question. Given all those changes in neurophysiology, are you a different person under the influence of limerence? Have you been fundamentally changed by the neurochemical storm?
I most often get asked this by partners of limerents who have been betrayed, and cannot fathom what has happened to their previously supportive (or at least, friendly) SO. Inexplicably, they became limerent for someone else and turned into Mr Nasty or Ms Selfish. I'm starting to think that this isn't a coincidence – it is telling that partners seem more struck by the phenomenon than limerents themselves. 
Now, I do hear from lots of limerents who express their confusion at their own behaviour – plenty of people say "I can't believe I did this," or "I don't know what came over me," – but far fewer claim "I am not the same person I used to be."
So, is this a meaningful question? Can limerence change your identity at a fundamental level? As it happens, I think trying to answer that question provides a good insight into how to manage limerence and recover from it. So, we'd better get started!
Altered brains
Limerence is undoubtedly an abnormal mental state. The facts are indisputable – hyperarousal, euphoria, mood instability, and exhilaration are not "normal" conditions, and your perception and cognitive performance is altered by them.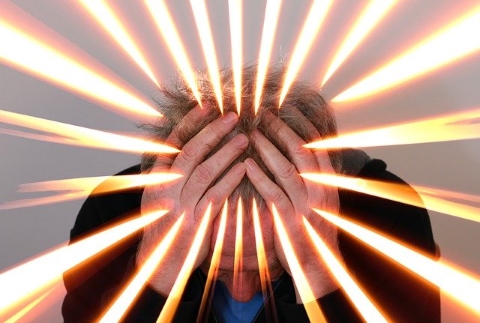 But are these experiences a fundamental aspect of Who You Are? Are you a different person when overexcited? Does riding a rollercoaster or doing a parachute jump alter your sense of self? I think most people would say no. The abnormal sensation is powerful, for sure, but it is overlaid on your identity. It's you that is having the experience, even if it is life-altering in the sense that it stays with you forever and changes your worldview.
However, we also know that we cannot be completely divorced from our brains.
A classic study in neurophysiology is the case of Phineas Gage, a railroad foreman who had a tamping rod shot clean through his head, but miraculously survived. Despite physical recovery, Gage suffered dramatic personality changes as a consequence of his injury. He became impulsive, uninhibited, coarse-mannered and reckless. He is literally the textbook example of how physical injury to the brain causes changes in personality and identity, but has since been joined in the literature by numerous stroke patients and accident victims whose brain injuries altered their personalities in profound ways.
Limerence, though, is not an irreversible injury. It is a transient state. It passes, and we emerge altered by the experience, but not fundamentally transformed as a person. At a deeper level we have a core identity that suffers the slings and arrows (and candyfloss and kisses) of life without being permanently changed. Superficial elements of our personality change, but our sense of self continues.
Even Phineas Gage was reported to have recovered most of his social skills and impulse control before his death.
Who are you?
It's a question that has occupied philosophers and psychologists for centuries. Freud talked about ego, superego and id. Jung about integrating the shadow. At its base, the reality of identity is that we have many drives and urges and thoughts that compose us, and those different aspects of our identity are ascendant in different moments.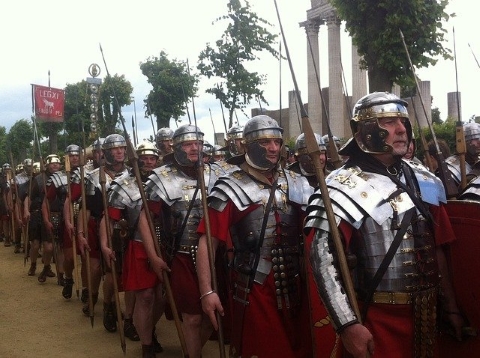 We also change with experience. We are not the same person at 80 as we were at 60 or 40 or 20. Life moulds us, and alters our opinions, beliefs and psychology. Sometimes it hardens us, sometimes it mellows us, but we evolve as a consequence of the choices we make and the fortunes we suffer.
But through all this, there is a consistent core. The voice inside that is the quiet centre of our selves – the power that we know can resist temptation if we really try. The better angel of our natures? The voice of conscience? Perhaps the best version of ourselves that we aspire to be.
It is like trying to catch smoke, this sort of analysis. So, I'll simplify by saying: you are the part of yourself that observes honestly and judges fairly. The executive officer. The good boss.
Behavioural change
OK, so a bit nebulous, but what does any of this have to do with limerence, and the horrible behaviour that some spouses and partners endure?
I suspect the real issue is cognitive dissonance. Married limerents know that their internal euphoria over another person is not OK. They know that they are lying to themselves and others when it comes to their motives and their conduct. They know that what they are doing is at odds with their self-image; their internal honest judge. The result of cognitive dissonance is distress, and that is why it so reliably triggers anger and irrational behaviour.
Even worse, limerence is a behavioural addiction, and addicts get irritable and defensive if they are disturbed while indulging in their shameful habit.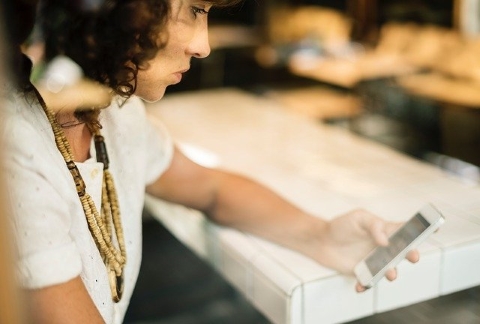 Ultimately, cognitive dissonance needs to be managed, and unfortunately, most of us don't immediately resort to the "resist temptation and work on your moral development" solution to the problem. We justify, rationalise and try to pretend that we can keep two contradictory identities going at once.
What to do?
The way through this, and the way to answer the question posed at the start, is to get to know your core self better. Empower the best part of your personality and listen to your true voice.
Of course, it takes time to trust that internal advisor if you are not used to doing so. If insecurity, neglect or abuse have estranged you from the part of yourself that lets you know who you truly are, it will be slow and steady work to befriend it again – like building trust with an unloved animal that is skittish and suspicious of kindness. Professional help can be valuable.
But it is worth the work, because that part of yourself has your best interests in mind. That core of your identity can help lead you to a purposeful goal that will add meaning to your life. Once you orient yourself towards the best part of your character, cognitive dissonance is reduced, and you will find it much easier to see your way, resist temptation, and make good decisions.
Living purposefully keeps your core identity central to your sense of self. It is living in harmony with your true nature. All the sensation in the world can assail you, but if you know yourself deeply, limerence will break over you like waves over rocks, leaving you unharmed.