Limerence feels bloody amazing.
I'm several years out from my last limerence episode, and this distance can sometimes be a benefit, but it's also a limitation. It makes it easier to analyse the phenomenon dispassionately, but it also means I can forget the strength of the mania. 
It's all very well planning strategies for managing unwanted feelings and intrusive thoughts, but any plan for living with limerence has to contend with the central fact that the reason this other person is so addictive is because you feel electrified when you're close to them.
Of course, the intuitive response to this is:
yeah, that's because LO is special
This conclusion is natural enough, given that being with them makes you feel euphoric. Their every word has power. Their smile makes your mood spike with bliss. You spend the majority of your time thinking about them, wondering how to impress them, and planning when you can get your next fix. Surely this must mean they have extraordinary charisma, some sort of faerie glamour that befuddles and seduces you?
Well, maybe; but perhaps it's also worth entertaining the idea that actually they are a normal person, and all those pyrotechnics are happening within you. LO just lights the fuse.
Life in colour
One of the commonest reported experiences of limerence is the feeling that life has become more vibrant. It genuinely seems as though colours are more vivid, emotions more intense, ideas more profound, music more beautiful – having LO present in the world enhances everything. You feel enlivened, giddy, supercharged for action, and generally more positive about the world and the people within it.
At least at first. The flip side to all this euphoric exhilaration comes later, like a dark twin, but in the early phase of limerence, life is thrilling and bright.
That experience invites explanation. What is going on? How is it that someone else can provoke such profound changes in mood? Is this actually what love is like – the ecstatic union, the promise of perpetual bliss? Well, at the risk of pouring some cold water on the sparklers, it's quite easy to explain with neuroscience.
Arousal
Wakefulness could be seen as a simple on/off switch – you are either unconscious or awake – but actually the reality of arousal is much more sophisticated than that. This isn't just about sleepiness or fatigue, it is possible to become more energised than our normal "resting" state. Some stimuli catch our attention and make us instantly more alert. If something scurries in our peripheral vision, we immediately snap to attention with a jolt of anxiety. This is physiological arousal in action.
Arousal is regulated by a complex set of neural pathways known as the reticular activating system, but at the heart of the process is a set of neurons in a brainstem region known as the locus coeruleus. The name isn't really important, but I've always liked the way it sounds so why not mention it, eh?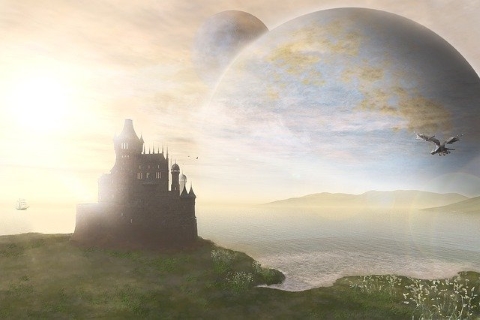 Anyway, the LC (as it's known to its friends) releases noradrenaline, which activates lots of other brain regions and triggers the fight or flight response throughout the body. But here's the thing: noradrenaline is released in much the same way during stress, fear, danger, excitement or thrill seeking. It's other neural systems and learned experiences that give the arousal context – physiologically it's all much the same. That's why our pupils dilate and hearts start pounding during sexual arousal, even though we are not in a "fight or flight" scenario. Hopefully…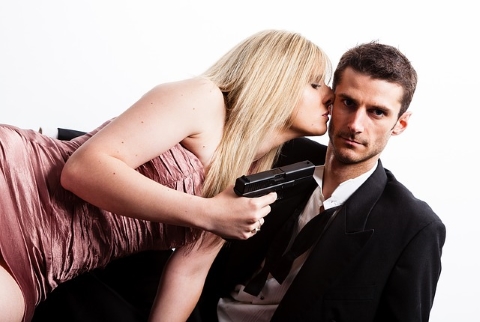 Anyway, to bring this little neuroscience aside back to limerence: arousal doesn't just affect your body, it also affects your brain, your cognition. Arousal is like turning up the excitability dial on your brain. Your perceptions really do change. You really do feel more alert, excited and lively. Your thoughts may seem to race, making new connections and seeing things from a new perspective. Things in your environment can seem more significant (especially if the thing is connected to LO). Your sensory processing is enhanced. You're hyped.
Altered states
The LC also links in with lots of other neural systems, including those for reward and motivation (mainly dopamine) and mood regulation (mainly serotonin). With all of these firing at once, it's easy to understand where the sensations of limerence come from. Being with LO pushes us into a state of high arousal that can feel fantastic.
This can be an amazingly creative time. Artists, musicians, poets; all talk of their muses and the intoxication of "flow state" when they are inspired to spectacular binges of creation – mostly to try and impress their LO, but you know, let's just be grateful for the beauty they add to the world.
The trade off, of course, is that a prolonged period of arousal can become dysregulated. We can transition into a state of hyperarousal that is distressing – with all the familiar issues of sleep disturbance, intrusive thoughts, involuntary obsession, and general inability to get relief.
Like artists who get their arousal from chemical means, eventually you pay the price for driving your brain flat out at 100 mph. And, the comedown is rough. Your "normal" now feels like your brain is filled with treacle.
Harnessing arousal
So, it's easy to see why we would seek arousal, and why we would respond to limerence by wanting more. Can we ride the wave forever? Can we get that enhanced cognitive state, while avoiding the transition to overarousal? Can we – to paraphrase Churchill's comment on his Herculean alcohol consumption – take more out of limerence, than limerence takes out of us?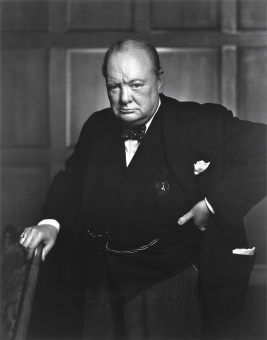 Maybe. I'm glad I'm a limerent. This site wouldn't exist if I weren't, and I can look back on limerent episodes in my past and get a faint echo of excitement that still stirs the pot of creativity. But I also know this is the luxury of hindsight. I wasn't very creative when I was in the thick of my last LE – I was mostly in an obsessive mindloop of excitement, panic, and uncertainty. There was arousal, for sure, but it wasn't in harness.
It's a risky business, trying to tame a dragon. It's like playing a game of brinkmanship with addiction – how much is too much? When will your cup runneth over?
One last thought on this issue relates to the prevalence of introversion in limerents. There's a theory that introverts have a higher baseline level of arousal than extraverts, and so can more easily become overaroused. Extraverts are more likely to seek stimulation from the environment (and other people) to upregulate their arousal; introverts want to dial down their baseline state. Maybe, therefore, the threshold for limerence is lower in introverts, the dragon is more fiery, and the risk is greater. Maybe the emotional highs and lows of limerence are worse for introverts because they are already "primed".
That seems a reasonable guess, but ultimately only you will know your own limits.
tl;dr
Fireworks are spectacular, but should be handled with care.