The previous post linked two common limerence dilemmas to an analysis of romantic love. First, what can you do when the romance dies with the limerence, and second, what can you do when a long-term relationship loses its erotic dimension?
In part two, we're going to try and apply what we learned about the overlap between limerence and the different forms of love and see if we can come up with some concrete ideas about solving those difficult problems.
First, a quick recap of definitions:
Eros – erotic, sexual love.
Philia – emotionally deep, life-enriching friendship.
Pragma – practical, co-operative commitment, for mutual benefit.
Storge – affectional bonding of a familial, unconditional nature.
Agape – spiritual or altruistic love that transcends (e.g. love of God).
Ludus – playful, but casual love, without deep commitment.
Philaupia – self-love (in the self-esteem sense). 
To figure out how to respond to the loss of some of these forms of love you have to ask a critical question:
What does love mean to you?
Being really honest with yourself when you answer that question is the key to understanding how to purposefully respond to most romantic dilemmas.
There is no right answer. We all have our own preferences, expectations and dreams. Our views change with time, experience and emotional mileage. But if you find yourself unhappy with your current situation – lamenting your inability to sustain romantic interest beyond limerence, or losing the erotic connection with your partner – the starting point for recovery is being very clear on what you really want.
Let's look at some possible answers.
Eros bias
For some people the overload of sensations that limerence brings is their definition of romantic love. Naturally enough, when limerence fades (as it inevitably will), they conclude that they are no longer in love with their onetime LO. This is the classic "I love you, but I'm not in love with you," conversation that precedes the end of so many relationships. Without the limerence high, there just isn't enough to make the relationship satisfying. They'll always be restless and seeking more.
One possible response to this is to have a series of relationships that last as long as your limerence, and for as long as you can continue to attract LOs (I hear from limerents in their eighties, so this shouldn't be seen as hopelessly discouraging). This is perfectly legitimate. It might be challenging in a society that values long-term commitment, but as long as you are open and honest with your partners about what you are seeking, you can live a life of integrity and romantic fulfilment.
The downsides to this model, though, can be significant. First, you will probably have to reconcile yourself to periods of loneliness when you do not have a LO who reciprocates. Many people are fine with the single life, but others want the stability of a monogamous relationship (even if it is only destined to last for a few years). Second, the other forms of love do not disappear when you have an eros bias, they build in the background and form a deeper bond. Unless you are a sociopath, it is hard to break up with someone that you deeply care for, who may still be in love with you. It is going to cause a lot of pain, even if everyone was fully informed at the outset, and intellectually you can agree that it is time to move on. Emotions are not always convenient. Asymmetry in philia can be just as painful as asymmetry in eros.
One possible way forwards for limerents who want stability but also want limerence is to adopt another relationship model…
Pragma bias
Pure pragma marriages are nowadays frowned upon in the west, but they remain common in other cultures and were standard practice throughout history. Affection, loyalty, commitment, shared goals and experiences – these can mature into philia and storge, and provide the stability of a lasting bond, even if they lack the spontaneity and excitement of an eros connection.
In the past, extra-marital affairs outside pragma marriage carried stigma, but social mores tended to demand discretion rather than abstinence – plausible deniability, if you will. Nowadays, many people who struggle to reconcile limerent craving and lasting commitment consider a modern version of a pragma bias: polyamory. They seek a pragmatic open relationship (with a fully informed and willing partner, of course) from which to seek eros and/or ludus connections with LOs. Polyamory, or even simple swinging, is much more accepted now, even if it is still seen as an "alternative" lifestyle.
This is not to say that there is no erotic component to the primary relationship, just that the partners have made a pragmatic agreement that they will stick together for mutual benefit, but also have the freedom to seek ludus or eros with others.
The downside to this model is the ever-present risk that jealousy, complications, and dishonesty will wreck the carefully laid plans. Many limerents only entertain the idea of opening their marriage after becoming limerent for someone new, which suggests a rather self-serving change in circumstances that the spouse was not informed about.
Most poly couples also have to negotiate quite detailed rules about how much time, energy and intimacy is permissible for secondary relationships. Also, those "secondaries" are real people with all their own hangups, emotional complications and hopes. Sustaining a poly arrangement that works for everyone, in which everyone is honest and enlightened, and no-one develops inconvenient philial feelings for someone they only intended to be ludus for, is a lot of work.
Philia bias
Another possible answer to the question posed above is "I mostly want the deep bond of affection, and am not that bothered if the eros fades." This is the classic sexless marriage that is comfortable, familiar, safe and fulfilling in many ways. You may want a best friend – meaning a proper intimate, affectionate friend – more than a lover. Again, there is nothing wrong with this, as long as everyone involved is open and agrees. Many couples rub along together quite nicely with this arrangement, even if they've stopped rubbing certain parts of their anatom-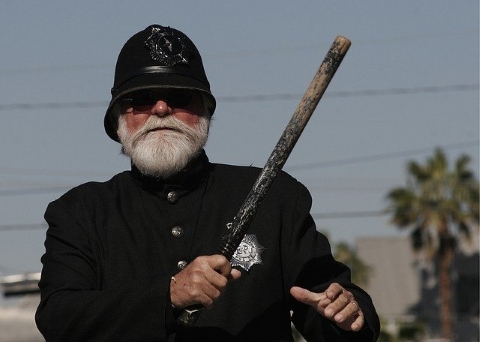 The big downside here, of course, is the risk of becoming limerent for someone else. With minimal erotic connection, the relationship can drift into companionable friendship, and then *boom* along comes an LO who reignites passion in one of them and upends everything.
A medium blend
My sense is that the mainstream hope for a long-term loving partnership is for a combination of eros, philia and storge, underpinned by a dose of pragma. Most people want security and sex. They want hot erotic connection but also the warm familiarity of a best friend – a stable, loving, deep commitment, spiced up by a satisfying sex life. Is that too much to ask?
There are many commentators who say it is. That the different forms of love are incompatible. That eros needs novelty, spontaneity, and the sexy frisson of the unknown to thrive. Philia and pragma lead to a cooling of ardour and inevitable staleness. Familiarity breeds romantic contempt, if you will. 
It's certainly tough to sustain eros in the long term if your libido is generally low except during limerence. It's also difficult if your libido is linked to novelty or ludus-style games, and possibly most difficult of all if you find sex shameful or degrading and incompatible with "purer" forms of love (e.g. the Madonna and whore syndrome).
The solution to this is probably, ironically, to lean on pragma.
Cultivating eros
I suspect that one of the reasons limerents link limerence and love so closely is because of the eros-amplification that happens during limerence. Erotic excitement comes spontaneously and LO is inherently desirable, while there is the promise of sexy fun times ahead. Because eros comes so readily during limerence, there is a sense that it has to come spontaneously, or it doesn't count. That if there's a dip in libido or erotic desire that means that the relationship is failing, rather than the erotic energy is failing. In other words, if eros has to be cultivated then it isn't real. There's something a bit off if it has to be worked on. 
In some ways, this mirrors the classic limerent error of thinking that eros emerges from LO because of their inherent specialness, rather than coming from the mind of the limerent themselves. That libido is about them rather than you. I mean, obviously they are a factor, but your own mind is where the majority of your erotic power lies.
Erotic connection can be cultivated. Looked at another way, it's a bit naive and sentimental to think that eroticism has to be effortless and spontaneous. Marriage and sex therapists are in near universal agreement that the relationships that succeed are those in which both partners are willing to make some effort to fan the embers of eros and reignite lust. That can take some work if your libidos are mismatched or your sexual desire for them has faded, but the basic idea is to make sure that your partner is the focus of your erotic energy. There are a few things that can help:
Play some ludus games with your partner – try new things, seduce and tease. 
Lay off the porn, unless it's something you enjoy together. 
Get in the mood. Pay attention to how the environment, time of day, atmosphere etc. affect your libidos and then cultivate the conditions that promote sexy vibes.
Schedule erotic time. Eros tends to be something that increases with reinforcement, so lean on pragma a bit to make sure you are committing to that positive reinforcement.
Most importantly: talk to your partner about their preferences and your preferences. Cultivating eros can work well if you are pushing each other's buttons effectively, but if one of you loves dirty talk but the other squirms, you need to know that before whispering in their ear over dinner. 
Problem solving
Having worked through all these possibilities, the problems that started the whole love versus limerence discussion can now be pretty neatly summarised: there is a mismatch between the blend of love forms you want and the blend you have.
If eros fades as limerence fades, you have three options: embrace the serial limerence lifestyle, seek a pragmatic open relationship, or delve deep into your psychology to figure out why limerence and eros are so tightly linked for you. Then experiment with cultivating eros in the absence of limerence. Limerence does distort our judgement. It isn't the baseline mental state for most of us. 
If you feel trapped in a marriage with mismatched eros, there is one major goal: try and understand what blend you want, what blend your partner wants, and decide whether these are compatible. Eros can be cultivated if both are open and willing. Coercion, nagging or demanding will not help, but letting the low libido partner set the terms of eroticism unilaterally is just as unhealthy. There should be some pragma in the blend, not just settling for the lowest common denominator.
Unsurprisingly, a purposeful approach to these problems works best: understanding yourself, understanding your drives, being totally honest with yourself and your partner, and communicating sensitively but openly are the key skills needed. Self-awareness, openness to new experiences, and balance in give and take are at the root of most successful relationships.