What's going on in our bodies when we feel the painful stab of romantic rejection? It's a curious thing, when you think about it: how can our hopes and fears bring about literal chest pains?
Heartache is the collection of physical symptoms caused by the stress response acting on your heart, lungs and stomach – all triggered by emotional anguish. The brain and body are so interconnected that psychological pain can cause physical changes that hurt. It can happen quickly (in response to a shocking event) or build up slowly (when romantic dreams turn sour, or a relationship falls apart).
When it comes to thwarted romance, the pain is like an unwelcome guest that lingers too long; always there, but also given to sudden distressing outbursts that frighten you.
For limerents, seeing the person you are obsessed with flirt with someone else, or having them ridicule or scorn you, causes an awful cold stab to the heart. That's bad enough, but the slow burn of chest-tightening suffocation when you realise you are trapped in an unwanted obsession is even worse. You can't even escape that in the quiet of your own room.
To understand what heartache is all about, we need to think through a couple of issues: first, why does it hurt so much, and second, what is actually going on in your body?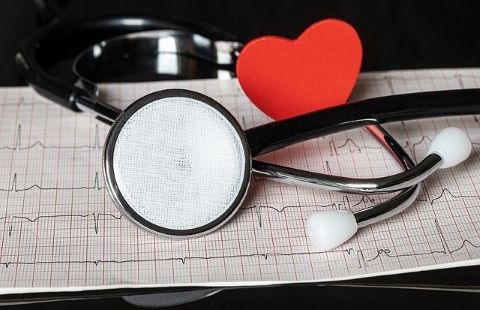 Why does it matter so much?
There are few biological imperatives stronger than the desire to bond with a potential mate. I know it's not a poetic way to put it, but fundamentally, we are built to reproduce. You may not want to, you may not be able to, but every person alive comes from an unbroken line of ancestors who successfully made babies all the way back to the dawn of life. Those millennia of compounding desperately long odds will select for creatures that feel the urge to procreate very, very urgently.
Now, we've transcended our evolutionary fate in many ways, but that doesn't mean the drive isn't still built into us. The emotional reward of romantic attachment is immense. For limerents in particular, our brains are wired to go into supercharged motivational overdrive in response to the possibility of bonding with a romantic partner. It's a life changing euphoria that is almost unmatched by any other fundamental drives.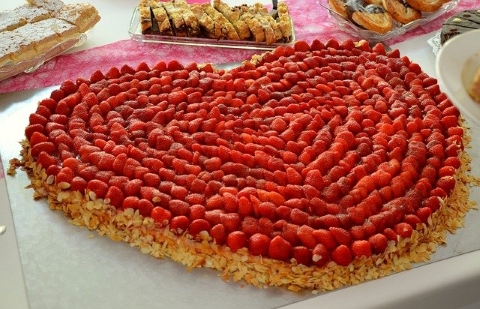 Early on, that drive leads to butterflies and giddiness, but once the sense of rejection starts to creep in, the nervous excitement turns inexorably into fear of loss. That's really what we mean by heartache. That agony when we sense that the ecstasy we had hoped for is slipping out of reach.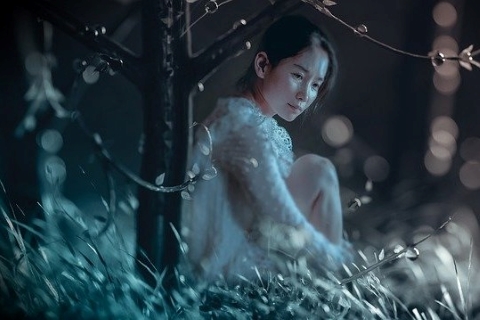 This pain is worsened if we bonded with LO, emotionally. If they were a source of support and encouragement, as well as a fantasy figure, then the loss is greater than just the loss of reward. Future hopes, the promises of a soulmate, the dream of a blissful union… they are all wrecked too.
The pain of rejection
As mentioned earlier, heartache comes in two forms – fast and slow.
The immediate pain of rejection is quick. They tell you "No," directly, or indirectly. You see them with someone else, obviously besotted. They avoid you, or ghost you, obviously embarrassed by your interest and attention. You suddenly see that your infatuation is ridiculous.
That sudden shock triggers the "fight or flight" response. Noradrenaline is released by the sympathetic nervous system and starts getting your body ready for action. Your heart beats faster. Blood flows to your muscles, and away from your stomach. Your lungs dilate and you breathe faster. A secondary hit of adrenaline circulates in the blood, amplifying the nervous response. All of that adds up to throbbing pain in the chest, as your heart and lungs adapt to the rush of agitation.
Brains aren't good at distinguishing between physical and emotional threats. We have this system built into us that causes a shock of alarm, and it readies us to take action – and it can be activated just as effectively by the fear of romantic loss as the fear of sabre-toothed tigers.
The pain of anxiety
Sudden, hammering chest pain is mostly short-lived, and settles when the immediate shock has passed. The long-term, dull ache of romantic devastation is more complex.
Anxiety can become chronic. Too much short-term stress can transition to a prolonged state of stress caused mostly by another hormone, cortisol. This is also released from the adrenal glands (like adrenaline), but brings about longer lasting changes in physiology. Cortisol is known as "the stress hormone", but really it's primary role is again to get you ready for trouble.
Cortisol decreases inflammation, depresses the immune response, releases energy by altering metabolism, and increases stomach acid production. Those are all useful in their way for dealing with an emergency. If you are in a dangerous environment, it makes sense to put off basic physiological functions until you are safe, but it does also mean you get acid reflux and are prone to infections.
When the emergency lasts too long
As anyone living in the modern world knows, our big problem with stress is that the emergency response can last indefinitely. Keep up the levels of cortisol and adrenaline for too long, and the wear and tear on the body builds up. The constant fluctuations in heart rate take their toll. The lungs feel constricted, the chest tight. Panic attacks can set in, where the dysregulation of the stress response tips over into a complete emotional breakdown that manifests as a physical crisis.
This is the state in which heartache can feel seriously unsettling. It can feel like the heart is fluttering, a sudden vice-like grip is crushing your chest, your body runs hot and cold, your skin tingles.
In rare but severe cases, chronic stress associated with emotional loss (typically bereavement, but also romantic rejection) can lead to a literal distortion of the structure of the heart known as takotsubo cardiomyopathy. "Broken heart syndrome" is real, but usually resolves without lasting damage.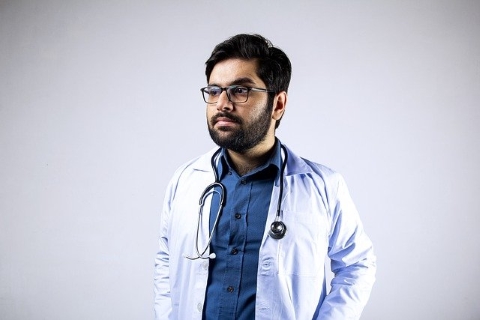 Finally, as one last bitter irony, the prolonged disruption of your heart and blood vessels can actually make you more vulnerable to suffering a heart attack.
---
We are built in such a way that heartache is an inescapable feature of romantic rejection. The regulatory systems that cause the physical symptoms are built into us for a good reason, but activate them for too long or too urgently, and we suffer pain.
The key point, though, is that heartache starts in our minds. It happens because we care profoundly about romantic connection. It really matters, and we panic when we think we are losing it.
And so – as ever, when it comes to limerence – the best way to relieve the pain is to work at the psychological level. Ignoring the mental origin of the heartache and trying to tough it out through the physical pain is a bad plan. Tackle the root cause of the emotional pain and the physical symptoms will inevitably fade.
That means starting on the slow work of forgiving yourself for accidentally falling into infatuation, patiently climbing back out of the hole you are in, and beginning to build a more purposeful life.
Peace through liberation.