The strange case of Dr Jekyll and Mr Hyde is one of those rare stories that has such psychological potency that it becomes a shorthand for a fundamental human experience, and lasts in the public imagination long past its creation (134 years and counting).
It always struck me as an obvious metaphor for limerence. For all our attempts to project ourselves as stable, outwardly respectable Drs Jekyll, we know that a fiery inner limerent Hyde wants us to run all over the boundaries of decorum, cackling gleefully.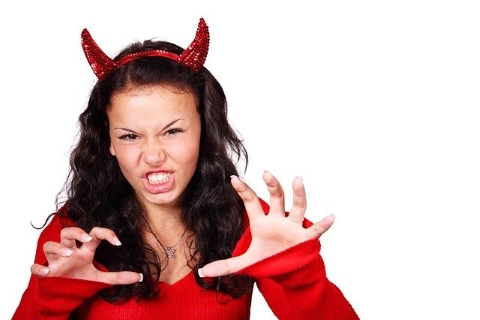 The popular perception of the story is that Jekyll concocts a serum that transforms him into a monstrous alter-ego who rampages around committing murders and infamy, before reverting back to a dazed and ashamed Jekyll, who learns a bitter lesson about the dangers of runaway scientific ambition.
It's become synonymous with the idea of a split personality – people who can flip on a moment from calm to enraged, or who live duplicitous lives with lots of secrets.
Most of the time, most of us limerents manage to keep our worst Hydeian excesses in check. Sure, we might make poor choices that we regret, but we don't go into full unbridled-monster-from-the-subconscious mode. We know that our limerent brain is urging us to take risks and seek the heady rush of LO contact, but we're also aware of our need to keep those impatient impulses in check.
So, the Jekyll and Hyde idea has an obvious aptness for limerence, but it wasn't until I recently read the original story (available for free from Project Gutenberg) that I was blown away by the parallels.
The first thing that struck me was how intentional Dr Jekyll's experiments were. I'd thought it was a morality tale of reckless ambition, but it is much darker and deeper. It's about deceit, and about the desire of a morally compromised man to maintain a respectable façade while getting away with "undignified" pleasures.
Jekyll deliberately invents the serum so he can use Hyde to cover up his debauched adventures, knowing that once sated he can return to his laboratory to drink the counter-serum and recover his respectability. By his own report:
I was the first that could plod in the public eye with a load of genial respectability, and in a moment, like a schoolboy, strip off these lendings and spring headlong into the sea of liberty. But for me, in my impenetrable mantle, the safety was complete. Think of it—I did not even exist! Let me but escape into my laboratory door, give me but a second or two to mix and swallow the draught that I had always standing ready; and whatever he had done, Edward Hyde would pass away like the stain of breath upon a mirror; and there in his stead, quietly at home, trimming the midnight lamp in his study, a man who could afford to laugh at suspicion, would be Henry Jekyll.
The second striking passage was the sensation of becoming Hyde. How's this for an uncomfortable description of a (quasi-limerent?) subconscious unshackling?
I felt younger, lighter, happier in body; within I was conscious of a heady recklessness, a current of disordered sensual images running like a millrace in my fancy, a solution of the bonds of obligation, an unknown but not an innocent freedom of the soul. I knew myself, at the first breath of this new life, to be more wicked, tenfold more wicked, sold a slave to my original evil; and the thought, in that moment, braced and delighted me like wine.
The third thing – and perhaps the most resonant parallel to limerence – was how things started to go wrong. Hooked on his Hyde habit, Jekyll indulges more and more, until one morning he wakes to discover he has transformed into Hyde in his sleep. In horror, he rushes to the laboratory to take the counter-serum, which works, but he now understands that he has gone too far. He is no longer in control of the transformation. Hyde is breaking through.
That really hit me as a lesson for limerents. We indulge the daydreams and fantasies and contact, believing we are containing those sources of pleasure as a cherished personal secret. But, we come to realise that our sneaky little serum habit of indulging forbidden urges starts to get out of control. At first, we think we can manage things fine, but then, just like Jekyll, the first time we transform into Hyde spontaneously, without taking the serum, we realise that our private little indulgence is out of control.
The daydreams come unbidden; become intrusive.
Jekyll reacts by aggressively rejecting Hyde, and throwing himself into religious and charitable work as moral compensation, gaining a reprieve. But, in time his vigilance relaxes, and he takes another drink…
Jekyll retreats from society, becomes estranged from old friends, and lives an increasingly isolated and dissolute life. Now Hyde has him completely, and he begins to transform whenever a selfish urge seizes him. Whenever Jekyll relaxes, he is vulnerable:
I sat in the sun on a bench; the animal within me licking the chops of memory; the spiritual side a little drowsed, promising subsequent penitence, but not yet moved to begin. After all, I reflected, I was like my neighbours; and then I smiled, comparing myself with other men, comparing my active good-will with the lazy cruelty of their neglect. And at the very moment of that vainglorious thought, a qualm came over me, a horrid nausea and the most deadly shuddering.
Ultimately, the counter-serum becomes less and less effective and the story runs to its inevitable conclusion:
I began to spy a danger that, if this were much prolonged, the balance of my nature might be permanently overthrown, the power of voluntary change be forfeited, and the character of Edward Hyde become irrevocably mine… All things therefore seemed to point to this; that I was slowly losing hold of my original and better self, and becoming slowly incorporated with my second and worse.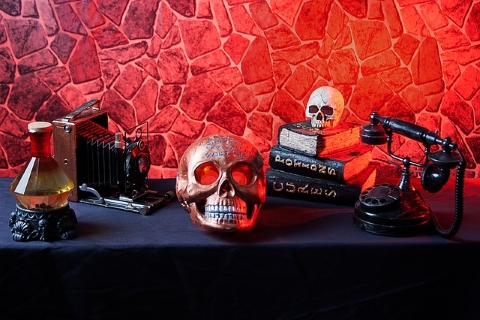 So: a great story. What are the key lessons for limerents?
1) Don't try to partition limerence from the rest of your life
You might think you can demarcate your fantasies and impulses from the rest of your life, but they will leak out. Jekyll's belated revelation was that by trying to separate out his unworthy urges into Hyde he did not free himself, he instead created a monstrous, single-minded creature who overwhelmed him. It is the integration of our primitive drives into ourselves that offers the best chance of peace, not their denial or expulsion. Make friends with your limerent brain. Just don't let it run the show.
2) Self-indulgence can cause hidden harm
It's true that daydreaming, rumination and the thrill of LO contact can provide secret pleasure, and while this remains in your head, no-one else is harmed. However, as long-term friend of the blog Lee has pointed out before, overindulging those private fantasies can alter your own thoughts and behaviour. You can unwittingly erode your own good intentions and good character by reinforcing LO as your main source of reward and pleasure, until the rest of your life starts to look like a burden.
3) It's easier to resist than to reverse
On that last theme, it's much harder to deprogram yourself out of limerence than to resist the urge at the outset. If you've diligently trained yourself to seek LO for emotional reward, you will have to break that habit in order to recover. It's much easier to stop at the beginning when you sense the glimmer than it is to reverse the training later. Just as for Dr Jekyll, the remedy works less and less well the longer you indulge the urge, and reinforce the addiction.
This truth is also illustrated in the story. The moral core of the tale is Dr Jekyll's lawyer, Utterson. Early on he suspects that Hyde must be blackmailing Jekyll, believing of course that they are two men and not understanding Jekyll's decision to alter his will to include Hyde. This leads to some introspection about his own past follies:
His past was fairly blameless; few men could read the rolls of their life with less apprehension; yet he was humbled to the dust by the many ill things he had done, and raised up again into a sober and fearful gratitude by the many he had come so near to doing yet avoided.
That's the kind of character that leads to this quintessentially English exchange with Jekyll's butler, Poole, once they decide to arm themselves with pokers and break into Jekyll's laboratory to confront Hyde:
The lawyer took that rude but weighty instrument into his hand, and balanced it. "Do you know, Poole," he said, looking up, "that you and I are about to place ourselves in a position of some peril?"

"You may say so, sir, indeed," returned the butler.
I think it's fair to say the unflappable Utterson lives with purpose. I hope that if I one day face such a trial, I will be as resolute as Utterson and Poole.
It's a great story, full of useful archetypes.