This still holds up as the best version of Pride and Prejudice ever filmed.
Darcy's first proposal:
In vain I have struggled; it will not do. My feelings will not be repressed[…] I beg you, most fervently to relieve my suffering, and consent to be my wife.
We've all been there, eh? If only he had left out the bit of the speech that I cut out with an ellipsis, he might have got away with it. But… too much pride. Or prejudice.
Then again, he'd done wrong by Jane, due to his snobbery, so he had to redeem himself before he deserved Lizzie.
Nevertheless, this is a very good object lesson in how to disclose your feelings if you want your LO to leave you alone. The vibe to aim for:
I'm totally in love with you, but your family is common, you're much poorer than me, and it totally goes against my better judgement. I actually wish I wasn't in love with you, to be honest. In fact, I've tried desperately to resist it to save myself, but haven't got the willpower.

But, you know, regretfully I am in love with you, so please give me what I want now, thankyou.
Of course, if you actually are the richest man in Derbyshire that might still fail to work, but for most other people it's a winning strategy for sure.
Snark aside, I think there are some lessons in this scene for limerents who cannot repress their feelings, and feel compelled to disclose.
First, it might not work. Darcy remained limerent for Lizzie despite her overt rejection of his proposal.
Second, if you do decide to disclose, it's hard to predict how it will go. Darcy did not expect to be rejected. He got no relief from his suffering, despite screwing up his courage to declare his feelings.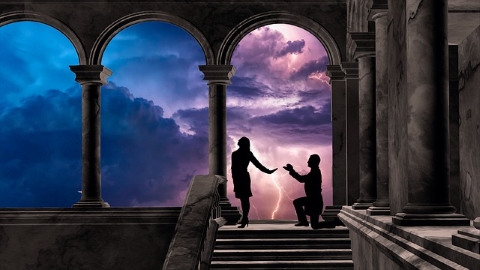 Third, Lizzie was a heedless LO at this stage, so it came completely out of the blue. She had formed a dislike for him in the belief that he was a selfish and callous man, and so was ill disposed towards him in general. But, this scene seems to be the start of a reversal in her opinion of him – or at least a mental repositioning in her mind from disagreeable acquaintance to wealthy suitor. Was this the snowball that started the avalanche of her ultimate acceptance of his second proposal?
Clearly, it's a bit silly to use fictional characters as case studies for understanding limerence, but in my defence Jane Austen was a genius and they are archetypes.
Plus, we all tell ourselves stories when trying to make sense of our own romantic dramas.
Anyway. Basic message = disclosure is risky, unpredictable, and might make everything more complicated.
Use responsibly.