One of the commonest ways of interpreting limerence is to view it through the lens of attachment theory. This obviously makes good sense, because limerence is clearly a mental state focused to an extraordinary degree on trying to secure romantic attachment. 
As previously noted, a simplistic reading of the situation is that the symptoms of limerence map perfectly onto an anxious attachment style. During limerence, we are desperate to be close to our limerent objects, want reciprocation of limerent feeling more than anything else in the world, and our moods can fly like a giddy Icarus, or crash like… a falling Icarus, depending on their affections.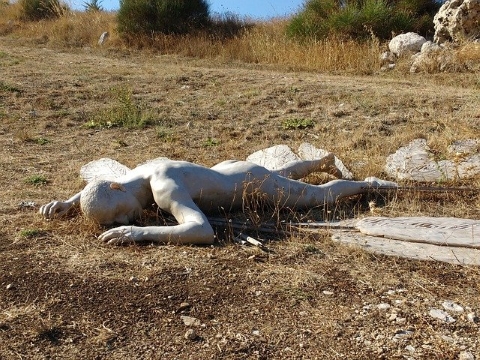 The reason I think this is a little simplistic is that the limerence attachment is unique and impermanent. For many limerents, the other attachments in their life are profoundly different.
I get countless emails from people who have had happy, securely attached lives with long-term partners that they love and have bonded with, only to be completely blindsided by the sudden appearance of someone who sends them way off-kilter into an anxious, limerent attachment. Similarly, many folks report a life of aloofness and self-sufficiency (characteristic of avoidant attachments), but suffer agonies of doubt because they cannot escape the emotional need for an LO who they both crave and fear.
Limerence also passes. Some people suffer for decades, but usually this is when they have been trapped in a limbo of uncertainty. If the limerence is confronted directly – either by outright rejection, or by consummation – then limerent symptoms pass. Eventually. At that point, the anxious attachment behaviour dissipates for the many limerents who don't generally have that attachment style. They revert to the secure or avoidant styles that characterise their daily lives.
What I'm arguing is that the limerent anxious attachment can be a transient condition, just like the other features of the altered mental state of limerence. Limerents are not all normally optimistic, gregarious people, but we can feel that way during the euphoria phase of early limerence.
Limerence for the anxiously attached
All that said, there are obviously also some limerents who do have a naturally anxious attachment style. For them, unfortunately, limerence can be a real torment – and especially if they become limerent for a avoidant LO.
For anxious attachment limerents, when the LO pulls away, it is a real problem. Not only is the limerence drive screaming in panic, but the deep wounds from early life that destabilised their attachments are also reopened. For stably attached limerents, the panic caused by LO withdrawal is unusual – a part of the strangeness of limerence and so seen in that context. For anxiously attached limerents, it's normal to feel that way when fearing rejection. But limerence amplifies it even further.
That will really do a number on your psychology. An LO going cold causes all the immediate physiological effects of panic, and exacerbates all the slow burn insecurities about abandonment.
Avoidants make powerful LOs
One of the bitter ironies of romantic life is that people with "complementary pathologies" are often drawn to each other. The tendency to replay – or relive – the patterns of bonding that we experience in childhood is thought to explain this apparently self-destructive behaviour. If your anxious tendencies were formed by unreliable caregivers, an avoidant LO will at some level feel right. Or at least familiar.
That means that avoidant and anxious people can get caught in a mutually dependent, unhealthy trap. Here's a School of Life video that does a good job of summarising the scenario:
Repeated rounds of that sort of hot-and-cold bonding will also reinforce the neural systems that underpin limerence. Uncertainty is a major factor in amplifying limerence. Every time an anxious limerent tries to escape an avoidant LO only for them to suddenly turn on the charm, the unpredictable rewards of them finally showing affection will churn up all the old limerent hopes again. 
What can be done?
The prescription from the School of Life video is to understand how your attachment style is affecting your own, and your partner's, behaviour. Increased self-awareness about where your emotions are coming from and how they motivate you to behave is essential to breaking the old habits that limit your life.
A key insight is that (for the most part) no-one is being deliberately manipulative in this situation. Both anxious and avoidant are behaving naturally, or at least instinctively. The problem is that their behaviour is directed by feelings that are then rationalised, rather than analysed. Both people feel a loss of control and anxiety, but one responds by seeking comfort, the other by fleeing intimacy.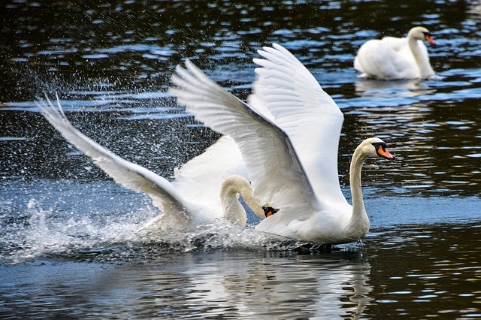 The way to break this habit is to intervene between experiencing those instinctive feelings and acting on them. The executive brain needs to step in and call a halt to behaviour before you have properly understood why you are feeling what you are feeling. This is an area where psychotherapy can really help.
Being able to openly talk about your deep insecurities with a trusted advisor is incredibly valuable for uncovering hidden truths. However, delving back into the past and identifying the origins of your attachment profile can be unsettling and destabilising work and is best done with support. The rapport between therapist and client is key to success with this approach, more so it seems than the actual psychotherapeutic approach adopted. 
While this process is essential to understanding why you are attracted to particular people, and what it is about them that triggers limerence in you, it is not in itself a solution. Knowing the origin of your pain is not enough to stop feeling it, and it is also not always enough to change your behaviour. To move beyond the cycle of repeatedly becoming limerent for avoidant LOs, you also need to develop the habits of mind that resist rather than reinforce limerence.
This is where deprogramming methods can be most useful for turning down the intensity of the limerent feeling, and giving yourself the mental space needed to start making better decisions and restore emotional equilibrium. Combine that with the resolve to live a more purposeful life going forward, and you can better manage a current limerent emergency and stop future episodes before they escalate into obsessive infatuation.
The two pronged approach of understanding your own personal history and the neuroscience of limerence reinforcement is the best way to ultimately free yourself from learned habits that keep you trapped.
Even for those unfortunate enough to combine limerence and anxious attachment, it is possible to build a better future by learning from the past.