At first limerence is amazing. And then it isn't.
This transition – from exhilarating to exhausting – mirrors the transition from initial high to desperate dependency for drugs of abuse, which is part of the reason why I like the framing of limerence as "person addiction". So what is it that causes this transition? Why does something that feels great at first inevitably lead to a crash? Is it actually inevitable, or could we limerents [whisper it] find a way to get the high while minimising the risk of dependency?
Well. What a question! Let's have a think.
1) The brain buzz
I've talked before about the neurophysiology of limerence, and how it is linked to reward systems in the brain. Dopamine is the primary player in this, but it's a bit of an oversimplification to present it so straightforwardly. There are lots of other aspects to limerence beyond "simple" reward. Limerence is also linked to arousal, positive affect (i.e. happiness), sexual attraction, and bonding, to name a few other major psychological motivators. So, to try and pick that lot apart you need to consider the roles of a range of neurotransmitters and neuromodulators (serotonin, noradrenaline, acetylcholine, histamine), a few hormones (adrenaline, oxytocin, endorphins) and you can throw in various other speculative neurochemicals that might have a role too. What I'm saying is, it's complicated. There is going to be a very substantial change in neurophysiology as a consequence of becoming limerent.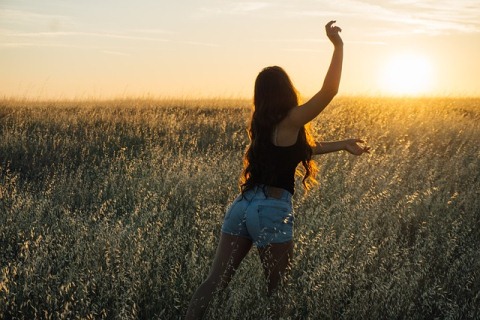 It also doesn't end there. Once the transition begins, and LO starts to become an addiction, there are even more changes in store. Most limerents realise that once they start to crave LO contact, they are losing control of the situation. Often, they react by becoming defensive, and try to maintain the pretense that this is just a close friendship. Then, the real dishonesty sets in. Telling white lies about motivation or behaviour. Being deceitful about where they have been, and what they've been up to. Hiding their phone. In other words – behaving like an addict, with all the associated compromises of their self-worth, moral principles, and relationships with others.
What this means in practical terms is that limerence alters the way you perceive and react to the world in pretty profound ways, and is also likely to lead to changes in personality. That's the kind of fire you're playing with.
2) The energy needs to go somewhere  
The thrill of limerence is an unusual psychological and physiological state. That's why it feels so good. Sustaining that heightened sense of overarousal is not normal. Kind of like the "fight or flight" response, if there is no pay off, the pent up energy gets internalised and goes bad.
By analogy to how internalising stress and anxiety can lead to illness (like hypertension, or anxiety disorders) trying to internalise limerence energy leads to unhealthy psychology. This is a large part of why I would advocate a purposeful response to the glimmer early on: either express your feelings for LO (if appropriate), or make a purposeful decision to avoid their company, and set boundaries to reduce the risk of escalating affection.
The biggest danger is when you try to maintain your supply of brain-altering LO juice, but through willful denial pretend that it will have no lasting consequences. You're fueling a fire but then trying to contain it to your internal world.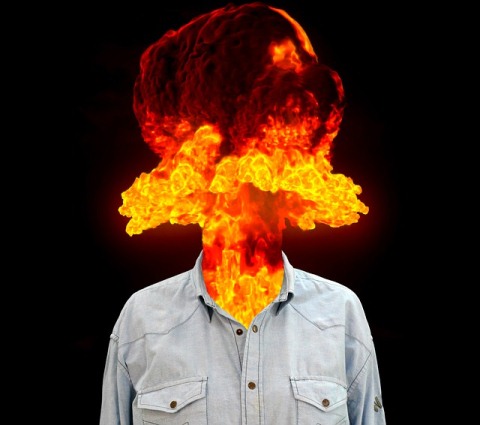 Redirecting that energy into some other project (creative, practical or social) can help, but if you keep fuelling the fire, you are never going to succeed in putting it out. Ultimately, if you charge up with energy but do nothing to discharge it, it will burst out in places where you don't want it to.
3) The dangers of brinkmanship
One downside to the "person addiction" perspective for limerence is that it conjures the image of a seedy addict, seeking illicit highs or sleazy sexual kicks. But limerence rarely feels like that.
Early on (and for some people, over the long term) limerence doesn't even feel primarily sexual or romantic. It's often just that the company of this particular person feels energising and enlivening. It can also provoke a strong desire to help LO, emotionally or practically. Surely these are good things? Enjoying the company of another person and helping them achieve their goals?
Given that premise, perhaps it's OK to get a bit of a limerence lift from time to time when you encounter a new LO, but then pull back when you get close to the brink of addiction? Can you let the LO energy grow for a bit, just to perk life up, but then let it subside? If limerence is a hill with addiction on the far side, can you climb to the fringe of the peak without tumbling over into the Valley Of The Junkies beyond?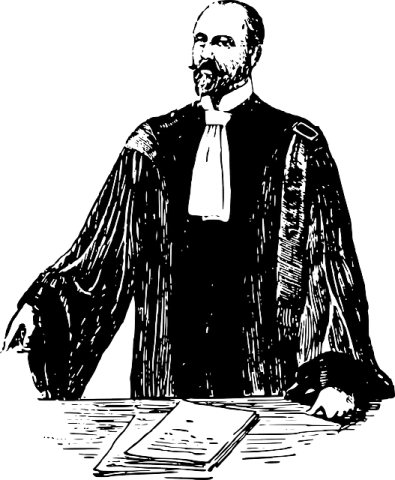 Here's why I think it's perilous. Limerence, in my view, is primarily a drive for bonding. Even if you don't intend to act on the impulse, the drive is still there. Your body is firing you up with energy and euphoria to spur you to action.
Potential mate detected! Bond! Now!
If you continually expose yourself to the stimulus but don't act, then the drive turns inwards into obsessive thoughts, psychological fixation, and reinforcing rumination. It's like fruit that ripens nicely, then over-ripens, then starts rotting on the vine.
I'm not saying it's impossible. I'm not even as pessimistic as this jumble of thoughts might suggest. What I'm saying is that it's very risky to try and experiment with limerence, unless you have a deep understanding of your own triggers and experience with methods for pulling you back from the brink. And absolutely, fundamentally, you don't stand a chance of using limerence safely unless you are scrupulously honest with yourself.
Brinkmanship comes with risks. If you are not willing to accept the consequences of tipping over the edge, best to not even get close.