Some limerents have to battle with limerent objects that are bad for them. Maybe their LO is narcissistic, maybe they are flaky, or maybe they are unavailable but nevertheless keep playing with the limerent's feelings, like a well-fed cat poking at a shivering mouse.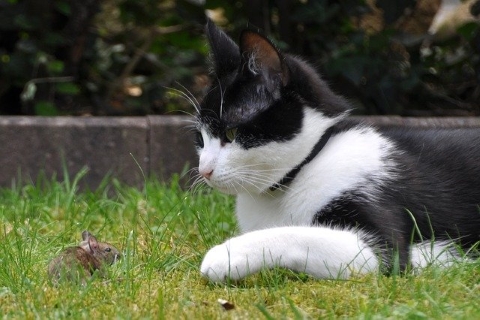 As I've argued before that doesn't mean you can entirely blame your LO for the situation, but it does make the struggle to win freedom harder. 
A different flavour of problem is presented by good LOs.
Good LOs can take many forms, but fundamentally, what I mean is a limerent object who is a person of good character. So, someone who is a supportive and considerate friend. Someone who acts with integrity and principle. Someone who adds to your life.
It's not immediately obvious why this would be so difficult. If you are trying to recover from limerence, surely a limerent object who will make your life easier during the detaching process would be a good thing? Well, limerence can be very good at snatching defeat from the jaws of victory, because your addicted limerent brain actually wants you to fail. All that high-minded principle stuff is irrelevant to the baser, earthier subconscious drive of person addiction, which can be waging a self-sabotage campaign in the hope of maintaining its supply of LO heroin. 
Like much in life, dealing with a good LO is a matter of trade offs. In someways it's harder than a bad LO, in some ways it's easier.
Let's get analytical.
Losing them is more of a sacrifice
The first big challenge is that breaking contact with a good LO is more of a loss. You're not just losing the limerence vibes, you're also losing a quality friend. That will add to the emotional resistance, and so make the prospect of detaching even more unpleasant. There's no getting away from that truth: you are losing someone good from your life. The question, though, is whether the trade off is worth it. Yes, you lose a friend, but you gain emotional and psychological freedom.
The hope that you can "just be friends" will be especially strong with a good LO, but, the likelihood is that you can't realistically be friends if you are still harbouring any limerent feeling for them. It's not impossible if you manage to push through the limerence eventually, but the transition period is going to be a really rocky road.   
Their reasonableness complicates things
If you disclose to a good LO, chances are they will be sympathetic, supportive, and want to help you. Unfortunately, that can be a mixed blessing. It's hard to get distance from someone who wants to help. It's like deciding that you are going to take the decisive step of moving house in order to get away from your LO, and then they offer to help carry boxes or drive the removal van.
At one level, good LOs are likely to not really understand that you need them to stop being so reasonable. You need mental and emotional space, but you've got no desire, and no grounds, to ostracise them. That makes it harder to detach. 
As a counterexample, I recently had an email from Thomas, discussing the rocky road that did lead to eventual friendship with a former good LO:
I met a man called Andrew, who was in an open relationship. His boundaries were quite clear and we fooled around a couple of times. My boundaries were less clear, and I longed for him privately for ages. We were intimate 3-4 times over the space of a couple of months, but I was still ruminating fairly regularly 18 months later. I had an SO (we also were sexually open) all of this time and he knew Andrew on sight and we had a couple of explosive arguments over the 18 months when he would call me out for talking at great lengths about Andrew.

But unfortunately something changed- Andrew and his SO got married. Instead of snuffing out the LE I'm embarrassed to say I became bolder…

The next time I bumped into Andrew in a pub I took him to one side and told him 'every time I see you, you break my heart'. He later messaged me and invited me for a drink.

When we met, he told me that he was very happily married. He also said that he liked me very much, but (you could say brutally), as a friend. He repeated that. He apologised if his behaviour had led me on, he could see that it could have. But he very clearly said that romance or a physical affair were not what he was after with me. Obviously I was trying not to burst into tears at that point and shrivel up with humiliation. He went on to say that he would like to be platonic friends (we share political ideals, musical tastes, mutual friends) but if that was going to be too difficult for me he understood that.  

No ambiguous phrasing, no back doors to be exploited or little breadcrumb get out clauses that a narcissist might drop into their rejection. It was really hard to hear because I didn't have a glimmer of misunderstanding- the message was crystal clear and authentic.

Now. I was angry, humiliated, resentful, I felt played and belittled etc. but that passed really quite quickly – I mean days/weeks after ruminating on the LE for months and months. I was able to come to terms with the reality… I am now able to see Andrew every couple of months for a catch up. I wont lie I don't fancy meeting his hubby, as I'll feel a bit embarrassed deep down for a while as I know I was lusting after a married man.
So, thanks to Andrew's directness and patience, Thomas was able to get past the limerence and maintain a friendship. But it required a lot of honest communication and self-awareness from both of them to get there, and remains a somewhat fragile equilibrium. 
I hope I'm wrong, but I also can't shake off the feeling that it's a bit like picnicking in a minefield.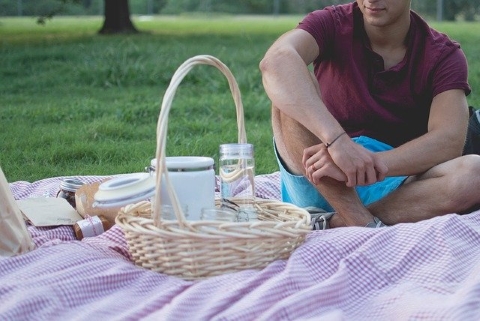 You can't use the "villain" narrative
One effective way to deprogram yourself out of limerence is to reverse the idealisation of LO and instead focus on their faults. If your LO is good, this is more difficult. If their conduct has been blameless, you can't honestly sustain the idea that they are so bad for you that you need to break free. You can't tell yourself a new story about fighting the LO dragon, when they are actually much more like a supportive mentor or kindly queen. That removes a tool from your toolkit, but it doesn't leave you… tool-less.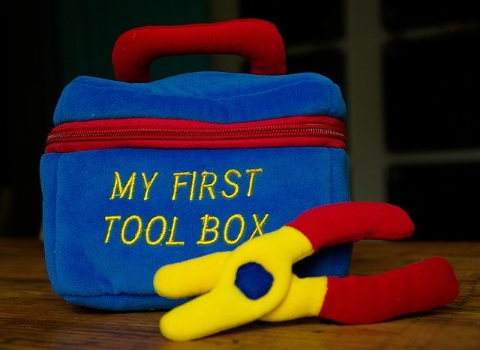 You can still make the choice to say goodbye, while remembering them with affection. You learned something from them about yourself, but now understand that your future lies beyond them. Staying where you are, spinning your wheels in limerence limbo, is not a good option.
They were a helpful and instructive supporting character in the story of your life, but after learning that obsessive infatuation is not a good state to exist in, you move on to greener pastures and new adventures. Leaving them to star in their own life story.
---
On balance, a good LO certainly seems preferable to a bad one, but as with all aspects of limerence, there will be lots of stimulating and unexpected emotion-churning excitement along the road to recovery.
Ah well. Who wants a boring life anyway?