Regular readers have probably spotted by now that I'm anti-infidelity.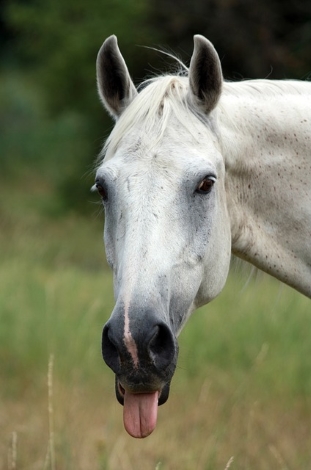 The problem with infidelity is the betrayal, of course, and not just the sexual betrayal, but the life-undermining destruction of the spouse's worldview. They thought they were living in a world with a stable primary relationship, a foundation to build on, a place of security to explore from, but actually even that isn't safe. There's a monster at home.
Despite this, from time to time I hear from limerents who have crossed the line into a physical affair and don't know what to do. Who can't cope. And the funny thing is, they don't seem monstrous at all.
Occasionally, these are limerents whose affair is deteriorating and they are panicking that their LO is pulling back. For an affair that involved mutual limerence, the LO is leaving phase 2 faster that the limerent. In other cases, it is limerents who bitterly regret the affair and want to work on recovering and revitalising their marriage, or at least, figuring out if they still have a marriage to save.
Now there is a school of thought out there that an affair can strengthen a marriage. The rationale for this seemingly batty position is that marriages often deteriorate because spouses stop communicating with each other, or stop respecting each other, and accumulate a reservoir of petty resentments that they don't address, which fester until the rot is deep. The affair, it's argued, is like the bursting of a pustule – the breaking open of an infected wound so that it can be exposed to air and light. OK. To labour the analogy, there are better ways to disinfect a wound, but this does at least carry an element of insight: honest communication is the answer to many relationship problems, and an affair does make it more necessary than ever.
In the interest of being constructive, then, how can some good be salvaged from a very bad situation? When you have stopped the affair and are looking to the future, what can you do?
Well, there's no magic formula that can get you through this consequence free. It's too late for that. The only path forward that makes sense to me is to take a good long look at yourself.
1) Disclose
If you haven't yet been caught, the first thing to do is to tell your spouse. There is a case to be made about timing here – say, not on their birthday or a significant anniversary, or if they are having a really tough time at the moment – but don't delay any longer than you have to. The reason for the urgency is that they will almost certainly find out anyway, and the betrayal is even deeper if they don't hear it from you.
It's important to appreciate how destructive infidelity is on the betrayed partner's psychological health. For the infidel, there is an illusory compartmentalisation. While they have been behaving as though everything is fine, their family life has carried on exactly as before. Their "side activity" is often totally separate in their mind. Something that they do in addition to their marriage. So, surely, if they just stop doing it, then everything goes back to square one? What's the problem if no-one finds out? In fact, isn't it more considerate to keep the affair secret to spare their spouse pain?
For the spouse, it's utterly different. They thought they were living one life, but in fact the person they trust most has been making a fool of them. The affair partner knows a central truth about their marriage that they do not. And this is something that can never be erased entirely. No statute of limitation applies. No matter when your spouse finds out, the discovery will undermine their whole mental model of the world. In a moment, they are confronted with a new reality: they can't trust you, all their past memories are suspect, all your promises are potential lies, all their future plans are destroyed. What other massive things have you kept from them? Who else is involved in their life that they didn't choose and don't know about? What is going to happen to their family? Who do they go to for support now?
It's not too surprising that people have nervous breakdowns over this.
So: disclose. It will be awful. You really, really, will not want to do it, but it is the absolutely critical first step to stop your spouse from being undermined any further, and turning a corner to a more truthful and upright attitude to life.
A final caveat here: if you think your spouse will behave in a violent or emotionally abusive way to disclosure, then obviously it is not such a great idea. Your best hope then would be to end the abusive relationship, which brings us obliquely to the next point.
2) Analyse what you want from a relationship
A major reason why people are vulnerable to affairs is that they are not living with their spouse as a partner, an equal, the other half of a team of two. One or other partner still, fundamentally, thinks of themselves as a single person who is living with another person at the moment. Now that is a perfectly legitimate way to navigate the world. People with avoidant attachments often do think and act in this way, but it is very important to be honest about this if it is true for you, and not just go along humouring a partner who wants (and thinks they are getting) monogamous commitment. Don't half-heartedly bond to someone who is fully invested: it will hurt both of you eventually.
Alternatively, it may be that the limerent thought that they wanted a full commitment, but then unexpectedly became limerent for someone else. This can be especially true for people who were limerent for their spouse, and assumed that the strength of the limerence, the desperate craving for closeness, meant they had found their "one", their soulmate.
Well, that's the reason why us Marrieds stand up in front of all our friends and family and declare that we will be "forsaking all others", because the people who devised, revised and finalised the wedding vows were a bit more experienced and realistic about human nature than a lovestruck limerent. Attraction to others is bound to happen in a world full of attractive people.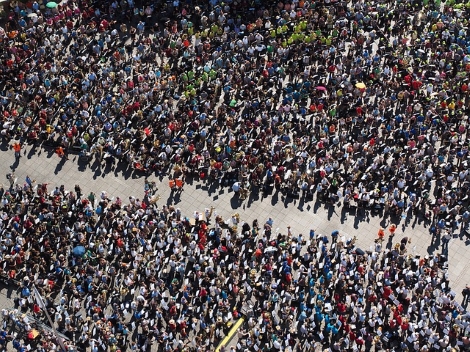 So the key issue isn't that you were seduced by the attractions of a new LO – it's that you were affected enough to override your resolution to be faithful. The point of analysis, then, is: what were you seeking in LO? What desire were they stimulating? Was it novelty? Do you actually rate excitement over stability? Do you not understand your deep drives sufficiently? Or were you not prepared for the strength of temptation that you experienced? Or was it something more profound? Was LO making you realise that your marriage was flawed in some way? Did they offer security when your spouse offers drama? Did they offer excitement and your spouse boredom? Did they push you to grow, while your spouse ran you down?
Without a very clear-eyed view of what you actually want from a relationship, it is unlikely you will ever understand why you strayed and what set of circumstances would make it likely to happen again. It may be that your marriage is not working, and cannot be made to work. Or it may be that you didn't realise how difficult "forsaking all others, for better or worse" would be. Unless you properly understand what you are seeking in a relationship, you'll keep guessing and hurting yourself and other people.
3) Analyse what kind of person you want to be
Related to the previous point, but delving a bit deeper. Who are you? It's tricky to decide what you want out of a relationship until you figure out what you want out of life.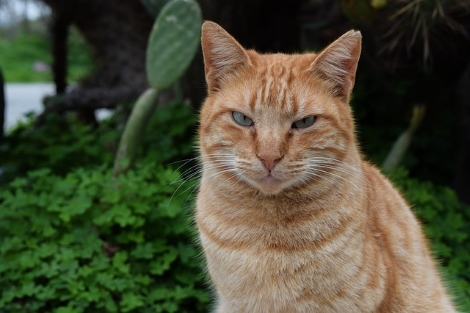 There are lots of good ways to live a life, but they have one thing in common: the way the person lives aligns with their own idea of what a good life means. Most thoughtful people conclude that honesty and integrity make for a much more fulfilling life than deviousness and competition. Certainly plenty of people choose the latter route, but it means a life of near constant conflict. These folks are fine betraying their spouses, and are apparently also fine with keeping this incredibly incendiary lie from them. Is that you? "What other people don't know can't hurt them?"
What kind of person do you admire? What kind of person would you like to be? There isn't a right answer to these questions, but the wrong one is: I want to be this sort of person, but I'll keep acting like that sort of person.
4) Decide what you want, and live up to it.
So you do the analysis. What next? Easy. Discuss your plans with your spouse.
What kind of relationship do you want, and what kind of relationship do they want? Are your ideas compatible? What kind of person do you want to be, and what kind of person are you actually being? Now is the time for the fulsome and open dialogue that was missing before the affair. And very importantly: listen, and don't try and minimise what you've done or claim that their feelings are unreasonable.
A lot of the decision-making at this stage is out of your hands. Your spouse should be in the driving seat during this "truth and reconciliation" process. You may think that's unfair, and that your spouse should admit to some responsibility for the deterioration of the marriage. It shouldn't be all about them and their needs. What if they act selfishly and vindictively? Well… you started it. Time for a bit of humility.
As far as I know, this is the only way to salvage something good from the mess of an affair: for both parties to the marriage to have an open and frank discussion about the future, and whether it involves staying married. If so, you then agree the expectations of both people for what marriage means to them, and what it requires from each of you. That's the only way to get to the point where you can be the people you want to be, and live the lives you want to live.
Lives that are more purposeful.