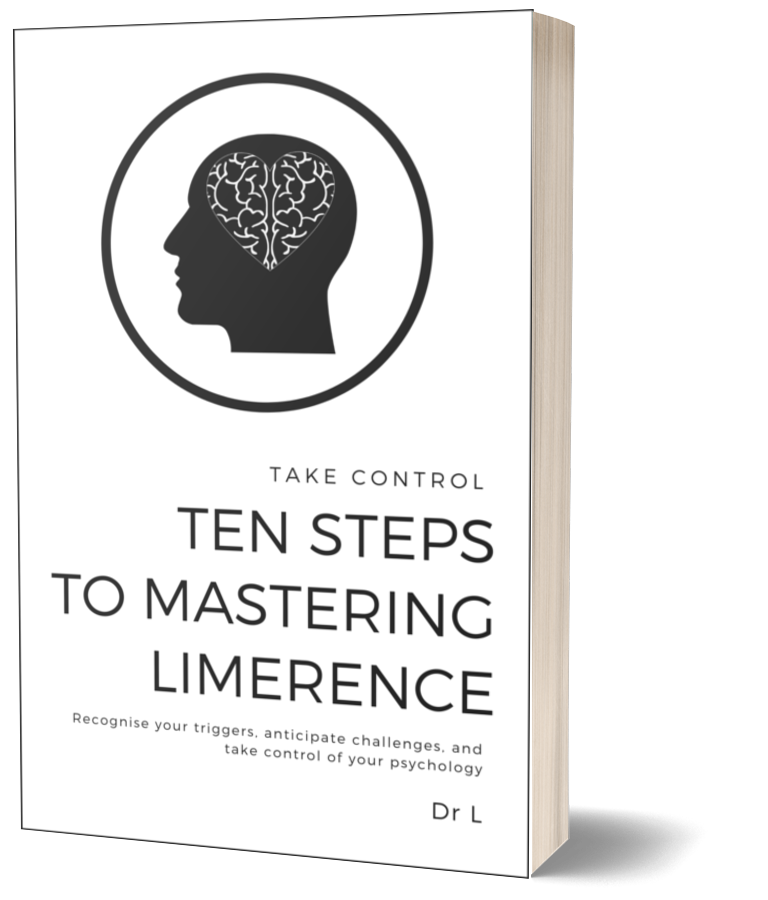 Get your free e-book
All the best lessons for mastering limerence condensed into 10 key steps.
Learn how to recognise your triggers, anticipate challenges, take control of your psychology, and build a better future.
Sign up below and we'll email you a free copy:
---
Limerence usually starts by making you feel fantastic – it's absolutely intoxicating and energising and extraordinary. But if the drive to bond with that exciting new person who has lit up your world cannot satisfied, limerence turns nasty. It becomes a debilitating compulsion.
It's often at that point that limerents realise they need help. Once you've fallen hard and deep, it's difficult to find your way out of the limerence trap.
Take Control is a quickstart guide that lays out a path to freedom. In ten steps, it leads you through the key insights needed to move from where you are, to where you want to be.
If you have found yourself caught in the limerence trap, and want to get out, click below to sign up and get your free copy.