An article from the Sydney Morning Herald has been doing the rounds on social (and legacy) media of late: Less than a month after I met my soulmate, I ended my 14-year marriage.
Now, people have had a lot of fun at Ms Trenfield's expense, and it's easy enough to see why, but I read the article with that horrible sinking feeling of a limerent who's been round the carnival ride a few times.
The striking thing for me was that the description of Amanda's fateful conference experience was like a super-distilled, maximum-strength, mainlined-straight-into-the-vein, limerence Jägerbomb.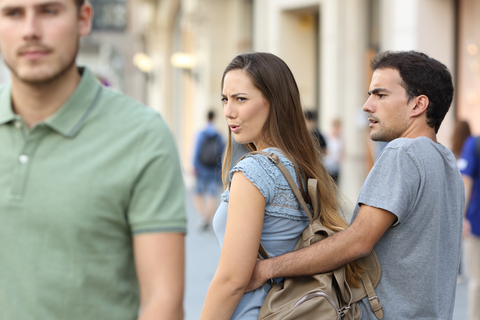 For those that don't click links: the summary of the plot is that Amanda Trenfield was having problems in her marriage of 14 years, and she and her husband decided to attend a conference together:
I saw it as a perfect opportunity for us to reconnect, as we had become quite distant. I believed that time away from the stress of everyday life was the perfect remedy to reignite our relationship.
Befitting the sense of impending doom that radiates from that study in feigned optimism, she instead had a full-on, limerence-at-first-sight incident with one of the other conference guests, Jason.
There is a bit of a conspicuous absence for the husband during the next part of the story, where she spent the whole night in the bar with LO, but here are some of the ways she describes the experience:
By the time the group left the restaurant late in the evening, all my senses were on high alert. It was abundantly clear that the energy between Jason and me was somehow charged. I instinctively understood, though, that this was more than just lust, something I had felt many times before. I also understood that it was more than simply physical attraction, but I just couldn't put my finger on it.

The electricity between us was strong and raw. It travelled to my core. It was so intense I needed to break eye contact. He. We. The energy. It was electric. My body was completely charged. I was completely "on".

I loved talking with him. I felt warm, relaxed and safe in his presence. I felt I could truly be myself, at a level I wasn't familiar with.

I had never felt anything like this before. I had never experienced this sensation. I didn't understand the energy. It was like an out-of-body, or perhaps an "in-body", experience.
All the archetypal symptoms of limerence laid out. All in one fateful night.
Amanda interpreted this experience as a connection of souls. She resolved to act on her new feelings, and less than a month later she left her husband and family – and does deserve some credit, I think, for doing this before anything physical had happened with her LO – only to discover that Jason did not think they were soulmates, and had presumably just been looking for a bit of extramarital action.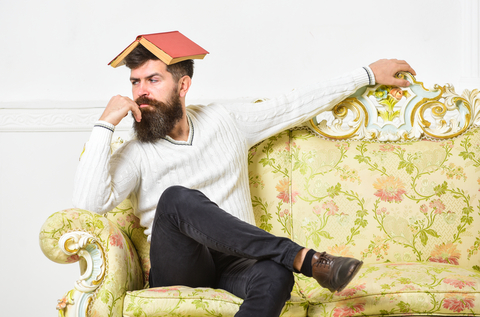 So, what lessons can be learned from Amanda's very public confessional?
1. It's prompted the inevitable binary response in commenters
The comments on the various newspaper sites that have picked up the story follow the same pattern as ever – each tribe judging the other, and arguing the rightness of their own moral case. If you pursue limerence fantasies, you can expect this response. If you are struggling with your own limerence drama, you'll be able to find validation of your view from someone – the trick is in distinguishing the useful from the self-serving.
Try reading through some of the comments from each side and analyse the feelings they provoke in you. Are they the voice of your conscience, the voice of temptation, or the voice of judgemental scolds?
It's easy to talk yourself into any perspective, so you have to be quite good at metacognition to really step back from the feelings that surface and really think about why you feel them.
We learn from stories. It can be useful to scrutinise the experiences of those brave enough to share theirs in public, and see the reaction it causes in you.
2. Limerence is happening in your head
Jason was apparently unaware of the firestorm going off in Amanda, or he was happy to go along with it for the anticipated benefits. The strength of her limerence was not a reliable indication of what was actually happening between them.
To her, this was an astonishing, literally life-changing connection of the souls. To him… not so much. That epic feeling was all in her. No outside cosmic force was stirred between them. No coming together of sundered Twin Flames.
Fundamentally, limerence is a deeply personal experience. LO is not special because there is something intrinsically magical about them; they are special because of your personal triggers.
They might light a fire, but the flames are all within yourself.
3. You can salvage some wisdom from the experience
Amanda has turned her experience into a publishing deal and a life coaching business. There are snarky things to be said about this, but there is a part of me that admires the purposeful response. She did not collapse, blame others, or try to deny responsibility. She came to terms with the situation and tried to learn some life lessons from it.
Several innocent people got hurt by her decisions, but that damage was done regardless of how she responded subsequently. Others might perhaps have been more humbled than to declare themselves a "self-actualized superstar", but the hope is that some wisdom can be salvaged from the wreck of an old life.
More usefully for the rest of us, it is possible to learn from Amanda's example without having to go through a personal the catastrophe. It is possible to skip to the purposeful transformation without blowing up your life.
Drifting through an unthinking life is one of the surest ways of making yourself vulnerable to limerence. Someone else's lesson can wake you up to that if you pay attention.
---
A cautionary tale of supercharged limerence, then, but with one loose thread…