Obsession comes in different forms. Sometimes we can become fixated on a fear, or a memory, or a vice, which captures our attention so completely that our thoughts become a prison. Other times, we become besotted. Rather than being trapped by personal fears, we instead become entranced by another person.
When this kind infatuation moves beyond a simple crush and becomes an all-encompassing obsession, it feels like addiction to another person, or "limerence".
Limerence is an altered mental state in which a romantic obsession becomes the central, inescapable, focus of life and causes a profound change in emotional stability. This wholesale shift in psychology demands some explanation. What is actually happening when we become obsessed with someone else to that extent, and what causes it?
Obsession is a motivational drive gone haywire. We are impelled to think about, and seek out, this other person so intensely that it disrupts our ability to concentrate on anything else. The neuroscience driving this irresistible urge is based around reward seeking, arousal, and pair bonding, and it differs in key respects from other forms of obsession, such as Obsessive Compulsive Disorder, or erotomania. Those differences can explain why romantic obsession begins and why some people are so compelling to us that they cause a complete upending of our previously stable lives.
Romantic obsession and psychiatric disorders
If you run a search for "obsession" online, you will typically be presented with a list of psychiatric disorders that include intrusive thoughts or compulsive behaviour. This can be quite worrying for people who have previously enjoyed a mostly stable and rational life, before they found themselves overcome with an intense infatuation for another person.
In fact, the sort of short-term change in mood caused by limerence is likely to have a different basis in the brain than the more concerning mental health conditions. The intrusive thoughts characteristic of Obsessive Compulsive disorder, obsessive love disorder, pathological jealousy, and erotomania are mostly focused on distressing emotions – fear of loss, disgust, or anxiety. The prevalence of these conditions in the general public is also very low (for example, lifetime prevalence for OCD is estimated at 2.5% of the population).
For some people, the descriptions of psychiatric conditions linked to obsessive thoughts will resonate – but for many more people their inexplicable obsession doesn't seem to match. For them, the romantic obsession begins with an overwhelming desire for the other person, an intoxicating infatuation. There is just something bewitching and compelling about this other person that turns them into a irresistible force of attraction.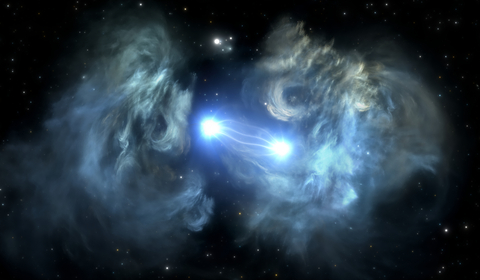 The neurochemistry of limerence
That starting point – of intense attraction, euphoric connection, and single-minded desire – is characteristic of limerence. However, as the obsession deepens and progresses, it can start to feel different. It can transition from a mostly positive feeling of arousal and excitement to a debilitating and exhausting craving. This is the classic progression for behavioural addictions, where some stimulus or activity (such as gambling, shopping, or sex) is initially rewarding, but then becomes a habit, and ultimately a compulsion.
The neuroscience of romantic obsession is based on reward and arousal, processes controlled mainly by the neurotransmitters dopamine and noradrenaline (see here for a detailed explanation). While there is some overlap in the neurochemistry with anxiety or fear-based obsessions, there are also fundamental differences. Recognising that distinction is important for recovery, because a strategy for coping with irrational fears will not reliably work to break a behavioural addiction.
Romantic obsession typically begins with that desire for reward, which becomes a motivational drive to seek more connection, and ultimately becomes an addiction that is hard to resist. The dopamine-reward-motivation system gets stuck in a feedback loop that gets amplified to the point of total domination of your attention.
Why them?
OK, so it's possible to understand the neurochemistry that leads to obsession, and it's certainly useful to know that mechanism, but it does leave a pretty major question unanswered: Why does it happen?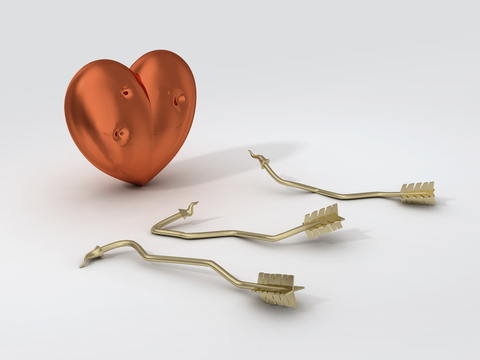 What is it about certain people that can trigger this addictive spiral?
The answer to this question will, of course, be highly personal. Why we respond romantically to some people but not others is going to be a complex mix of influences.
First, there are the formative experiences of your personal history that shaped what kind of people attract you. Second, there are the facts of your present life – are you happy and fulfilled or are you burdened with emotional needs that are not being met? Third, there are some people who are particularly effective at triggering the effect. Again, it will be personal to you which people particularly fire up your romantic reward circuits, but the two most important factors for kindling a limerence fire are the hope of reciprocation (they flirt, or in some other way indicate they might be interested in you too) and uncertainty (they give mixed messages, or there are barriers that prevent you from expressing your feelings to each other).
There can be a weird kind of alchemy between people that reinforces romantic attraction to the point of obsession. Whether they represent an archetype of Romance, you are just at a vulnerable point in life, or they are a manipulative person deliberately pushing your buttons for narcissistic supply, the wrong combination of factors can lead to runaway limerence.
Making sense of your own obsession
Given the breadth of influences that contribute to the development of an obsession, it is perhaps not too surprising that there are differing opinions on what the most important cause is.
From a medical perspective, the starting point is to investigate whether known psychiatric conditions are a possible cause. From a neuroscience and psychology perspective, the cause lies in the mechanisms by which specific neural systems can be driven into an overactive state. Ask a therapist, and they will likely conclude that the answer lies in your childhood bonding experiences and your attachment style. In reality, it is the confluence of all these factors that explains your own personal vulnerability to romantic obsession.
To really understand what causes an obsession with another person, you need to honestly assess what's currently happening in your life, what past experiences shaped your romantic triggers, and how the behaviour of the person you are obsessed with might be reinforcing your neurochemical drives. Then you can better understand how your own behaviour and own choices have contributed to the infatuation.
Ultimately, it is only through this kind of purposeful approach to self-knowledge that you will be able to reverse the mental programming that led you into obsession and devise strategies to break it.
---
Further reading
How long will my limerence last?