Every now and again I receive an email from someone who has become an object of infatuation for someone they didn't mean to attract. Having come across the concept of limerence they realise that they have become a limerent object.
A recent example was an anonymous person (with a lot of numbers in their gmail address) whose university friend had made an unwanted pass at them. They asked me the following question:
"Why am I so attractive to them?
Once I'd suppressed the urge to snort derisively at their self-regard, I realised that it's entirely possible that this confusion and embarrassment was, in fact, genuine. Some people do unwittingly attract others, and may not understand what they are doing that is so captivating.
So, assuming the question is sincere – and not just the humblebrag of a narcissist – here are some of the reasons why you might accidentally have bewitched someone into developing a crush on you.
1. You have very high "dating marketplace" value
Let's get the most flattering possibility out of the way first. You may be dazzling.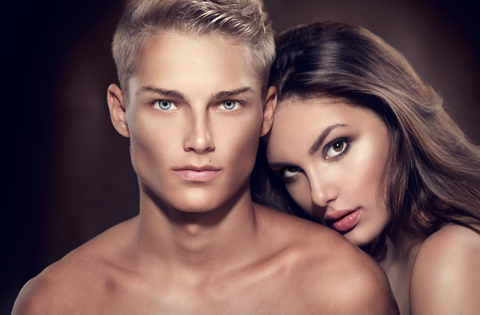 Some people are very beautiful, charismatic, accomplished, influential, confident, or witty. Or all of the above. Such people will inevitably attract a lot of attention, and frequently find themselves an object of admiration. It's not too difficult to guess why someone could become infatuated with such a paragon of human excellence.
However, such demigods are also likely to have a sense of their own appeal. It's rare that they would sincerely be confused about why someone has developed a crush on them. There are some outliers to be sure – I once knew a woman so intimidatingly beautiful that no-one ever approached her, and so she bizarrely didn't seem to realise how attractive she was – but one imagines that this is a minority scenario, and there must be a more subtle reason why an infatuation has developed.
2. You are an excellent listener
Most people are self-absorbed. It's natural, and in fact it takes an unusual degree of self-awareness to put aside the personal concerns that weigh us down, and really pay attention to other people.
If you have the skill to really listen to someone else – to properly hear them, and be interested in their lives, and be motivated to understand them as a unique individual – it is astonishing how much impact it can have.
There is a true intimacy to really listening to someone. Many people go through their lives being talked over, ignored, misunderstood or even treated with disdain or hostility. To have someone really listen to them, to care enough to want to know them, is very psychologically powerful.
If this skill comes naturally to you, it's possible you may not be aware how potent it is as a mechanism of bonding. It is a gift, and you will learn a lot and give a lot simply by practicing it, but it does also come with the risk that the person you listen to is so affected by your ability to connect that they fall in love with you by accident.
3. You show a lot of interest
Closely related to the listening superpower, is the remarkable potency of exuberant friendliness. As with listening, the majority of our relationships are pretty superficial. Acquaintances can be cordial and positive, without being intimate or energising. When we meet someone who radiates charm, it can be mesmerising.
People who are open, smiley, laugh a lot, use touch to show affection, hold eye contact for longer than average, and are generally gregarious and enthusiastic can be intoxicating company. For people who rarely experience someone showing interest in them, it can be quite overwhelming to feel the warmth of a sunny disposition shining on them. And it can be misconstrued as romantic interest.
Now, it's worth pointing out that many people use this technique deliberately. What is flirtation, after all, other than an attempt to gauge how open to reciprocation another person is? Going a little beyond the bounds of ordinary friendliness is a way to test whether you can provoke a flirtatious response, to find out if you could seduce them, to see how attractive you are. Some people enjoy the sense of power that comes from stimulating the glimmer in others.
If you behave like this routinely, you are likely to occasionally entrap someone who is not used to the attention. You can claim that they should know better, but flirtation is a delicate dance at the best of times, and many people never learn the skill.
4. You give out mixed signals
Another way that you can unwittingly cause infatuation is to be circumspect about your own true feelings or desires.
There can be many good reasons for not being emotionally honest with someone who shows romantic interest in you. Obvious cases are not wanting to hurt someone's feelings, fear of angering an unstable or unpredictable person, or the fear of revealing secrets about yourself that you don't want to share. But the risk of being ambiguous about how you feel, is that you can cause a combination of hope and uncertainty in the other person.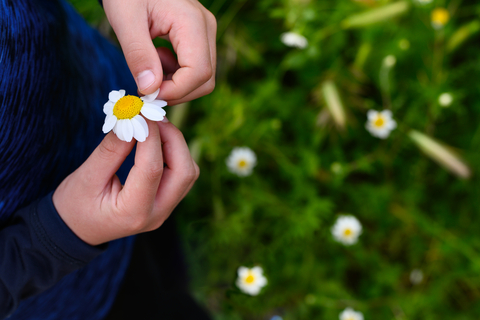 Being able to romantically reject someone gracefully is a sophisticated skill. Letting them down gently only works if they are absolutely clear that you are not interested. Comments like: "maybe in another life," or "I'm seeing someone at the moment and it's complicated," or "I really like you but now is not a good time," are not the same as "no."
A harsh "no" is pretty painful, though, so some softening is in order, but you need to leave the other person with no uncertainty about how you feel. "I value our friendship, but you aren't my type, romantically," is the kind of certainty you are aiming for.
Another common mistake is to be extra friendly afterwards to try and let them know that you really do value their friendship and don't want to reject them from your life. In actual fact, you'll just confuse the hell out of them by saying no but then acting just like the people in scenario 3 above.
Give them some space to process the rejection and reconnect when they are ready.
5. They are attracted to guileless affection
Finally, it is worth considering the option that your innocent regard for them as a friend and person is exactly what they find attractive in a romantic partner. Your seeming obliviousness to how appealing you are, your very authenticity in not playing flirtatious games, or wanting something transactional from them, is what is so captivating.
There is not a lot you can do about this. Some people do just fall in love with their friends.
What can be done?
Assuming you don't enjoy playing with other people's emotions, the way to reduce the risk of someone developing a crush on you is to be aware of how you broadcast your "romantic self".
If your default mode is to be flirtatious, try to figure out why. Is it born of insecurity about your true appeal? Is it the only way that you think people would like you? Is it how you have learned to seek attention? Like any habit, it will be hard to break but the first step is to identify what unconscious behaviour you are playing out.
Similarly, if you are a naturally open, attentive, or effusive person, consider the impact this can have on sensitive people.
You don't need to turn into a cold-hearted and closed-off hermit, but it does pay to take the time to understand where your drives and habits are coming from. Armed with that self-awareness you can engage with the world in a more informed and mindful manner.