One of the difficulties in understanding and overcoming limerence is the problem of clearly understanding what it is. Part of the reason that this is so challenging is that love and romance is an area of research (and life) that is bedevilled by ambiguity. What do we mean when we talk about love? What is the difference between a crush and an obsession? When does the normal elation of attraction turn into something more worrisome? 
Another complication is that many different authorities have described the same phenomena (heartache, euphoria, lovesickness, obsessiveness) from different perspectives, sometimes looking at romantic distress as an ordinary part of the spectrum of love feelings, other times as a psychological derangement or attachment disorder.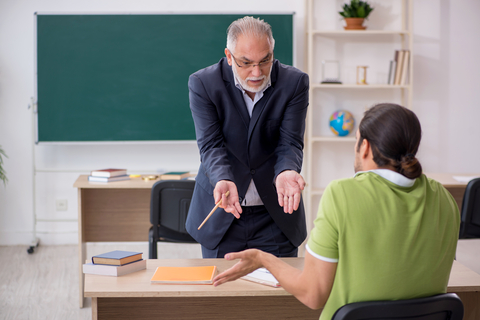 A good example of this ambiguity is the term "love addiction". Some commentators use this interchangeably with limerence to describe a state of romantic distress characterised by obsession, but others link it more to co-dependency, relationship OCD, or sex addiction. I think it is useful to understand whether we are all in that parable of the blind men trying to describe an elephant, or if there really is a distinction between limerence and other manifestations of love addiction. 
Love addiction is most commonly defined as compulsively seeking the experience of "falling in love" and craving the feelings of euphoria and elation caused by connecting romantically with someone new. Limerence is a description for the altered mental state that people can succumb to when experiencing profound infatuation for another person. 
Limerence is better described as person addiction than love addiction, as it is the company and reciprocation of the other person that is craved above all else. Love addiction is seeking the euphoric hit of romantic excitement, (that can in principle come from anyone who can serve as a romantic vehicle); limerence is a psychological state of obsessive desire for a specific person.
As ever, I think that approaching this question from the perspective of neuroscience is a worthwhile approach to digging deeper.
Love as addiction
The first point to address is the idea that love itself is an addiction. This is a idea that is given some credence in the medical literature, and it's founded on two pillars – first, people in love display a lot of the same behaviour as addicts, and second, drugs of abuse act on the neural circuits that are also the basis of the pleasurable sensations of being in love. 
So, the concept is pretty straightforward. A very long time ago, in evolutionary terms, our ancestors developed systems for reward recognition, which trigger the sensation of pleasure when rewards are secured. As brains became more complex, the simple recognition of reward expanded to also include remembering rewards, and seeking them, in order to improve the chances of survival in a complex environment. We are now equipped with very elaborate reward and motivation systems that are linked into most of our other brain centres (meaning we can also make sense of rewards and give them emotional context). But fundamentally, these systems are simple, ancient and powerful; when something really good happens to us, we feel pleasure, and want more of it. This applies to almost all rewarding things.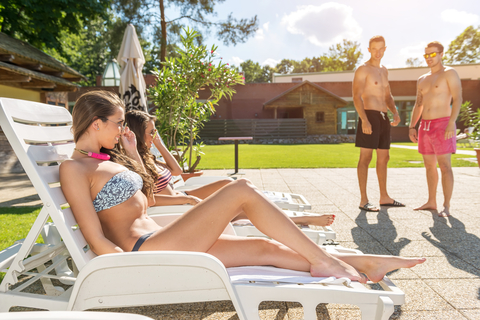 The common drugs of addiction like cocaine, heroin and methamphetamine differ in the details of how they work, but all of them have one thing in common: they overstimulate the reward and pleasure systems. This is why it's a hackneyed journalistic device to say "chocolate activates the same brain regions as sex" or "love lights up the same neurons as heroin," because everything rewarding does. We have a built-in mechanism for detecting and responding to rewards, and drugs of abuse artificially make them hyperactive.
Some researchers therefore argue that any stimulus that powerfully activates the reward system could be seen as a potential addiction. Their view would be that when love causes intense feelings of pleasure and euphoria, we are in a mental state akin to abusing drugs, because the activity in the reward system is ramped up.
The alternative view is that there is something fundamentally different between your reward circuits maxing out during a romantic high (which is a natural stimulus), and introducing a foreign chemical that deranges the normal functioning of the circuits by messing with the function of your brain cells.
Limerence as an altered mental state
While there is no denying the fundamental difference between naturally occurring euphoria and a chemical high, the critical point is whether the reward circuits can be pushed into an abnormally active state by a natural stimulus. The argument I routinely make, and which fits with Tennov's original conception of limerence, is that limerence occurs when the circuits controlling reward, arousal and bonding have been continually reinforced for so long that they are in a state of hyperactivity.
The desire to seek contact with your limerent object is so compulsive it feels impossible to resist. Your daydreams about them become relentless, intrusive thoughts. Your mood see-saws between elation and despair depending on their attitude to you. These are all symptoms of the reward and arousal systems functioning outside the normal parameters of healthy physiology.
Most people do not have this experience during the onset of love. They can handle the giddy excitement and pleasurable reward without tipping over into involuntary obsession. Their circuits don't get stuck in an addictive feedback loop. Quite why limerents are different is a very interesting question, with probably multiple answers. Perhaps some of us have an inbuilt propensity for limerence because of how our brains are built. Perhaps we meet a limerent object who acts as a supernormal stimulus. Perhaps their behaviour, or our behaviour, reinforces the reward signalling so much that it never settles down.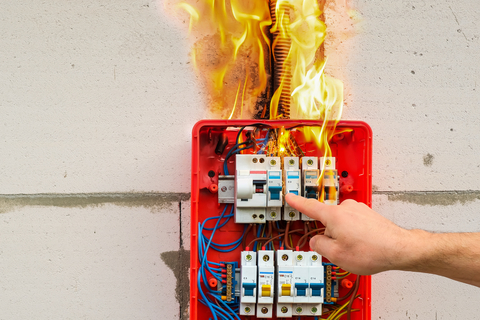 The same principles apply with other behavioural addictions. It does seem to be the case that certain stimuli for certain people are enough to push the reward and motivation systems into overdrive. The desires for gambling, extreme sports, internet use, sex or shopping can be so powerful that they can become compulsive. Even though the stimuli are "natural" rather than chemical, the circuits get stuck in a hyperactive loop regardless.
Love addiction as euphoria-seeking
In common usage, love addiction describes an obsessive desire to constantly experience the sensations of giddy euphoria when falling in love. It could be described as addiction to the honeymoon phase of relationships. Love addicts seek the tingles of a crush, and the thrills of being swept up in a grand romance – the romantic idea of love being far more appealing than the reality of an actual relationship. 
Looked at from a neuroscience perspective, love addiction could actually be formulated as addiction to limerence. If limerence is the psychological state of unfettered infatuation, love addiction could be the craving to re-enter that state as often as possible.
It's getting a bit meta now, but the love addict craves the natural high of early limerence, and is trying to sustain the euphoria for as long as possible. Their focus is on securing a new limerent object as soon as the old limerence begins to fade. If limerence is a rollercoaster ride, love addicts are always looking to jump on a new rollercoaster during the up phase, to avoid having to face the sickening descent. 
So, limerence could be a component of love addiction, but the two conditions can also exist independently. Most limerents I hear from are not love addicts, in the sense that they tend to only come upon limerent objects occasionally in their lives, and get completely blindsided by them. But, people who become limerent frequently could well fall into a life of serial limerence that becomes a pattern of behaviour that they can't escape.
---
To end on the same point that we began on – part of the difficulty of understanding behavioural addictions is that there are rarely clear boundaries between the conditions different researchers have defined to capture a particular collection of symptoms. This problem of labelling leads to a lot of confusion, but also helps highlight how each individual's personal history will determine how they are affected by an addictive stimulus.
And that brings us to the last important point. Whatever our individual propensity to experience these phenomena, the outcome for us in our lives depends on how we respond to the relentlessly urgent impulses. When unexpectedly bowled over with euphoria, do we blindly seek more, rationalise why it's OK to carry on even though we have misgivings, or recognise it as a threat to existing relationships?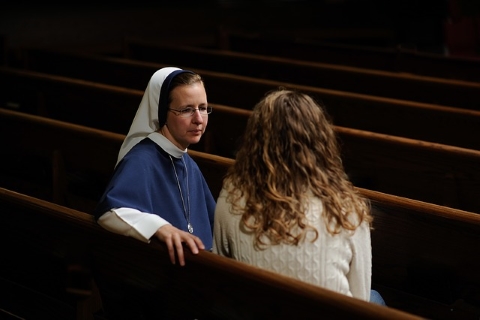 We can understand the neuroscience that pushes us into a limerent mental state. We can uncover the childhood experiences that shape our attachment styles and the emotions that we feel during romantic bonding. But we need to understand both those processes and learn how to respond purposefully, if we are to succeed in integrating those parts of ourselves into a healthy whole.
Only then can we embark on a wise and fulfilling future.
---
Further reading
Figuring out how best to "treat" limerence
Limerence and emotional attachment