It's tough when you can't get someone out of your head.
At first, infatuation can be a giddy and exhilarating experience. The thrill of attraction, the promise of romance… it's intoxicating. Nothing beats the rush of pleasure when you are with them, and they are happy, and it seems possible you might be able to start something wonderful.
But, infatuation has a dark side. Even if the thrills are uplifting, the all-encompassing nature of infatuation can be exhausting. The relentlessness of their presence in your mind. The obsessive need to think about them, be with them, connect with them – it feels like an unhealthy craving. It can be impossible to concentrate on everyday life.
If these extremes of emotion are familiar, and seem much more powerful than a simple crush, it is likely you are experiencing limerence.
Limerence is an infatuation so profound it takes over your life and leaves all other concerns in the background. The kind of infatuation that can erode your psychological, and even physical, health.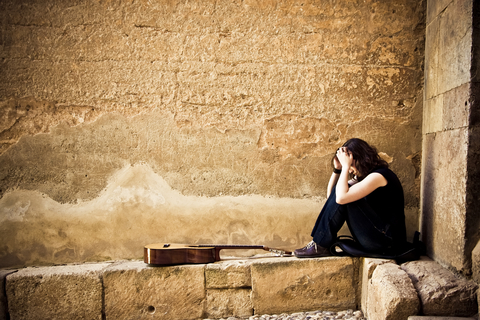 Given the disruptive impact limerence can have on life, it is important to try and take back control and begin to turn down the strength of romantic obsession.
So, what practical steps can be taken to manage and reverse infatuation?
1. Be clear on what you want
Uncertainty is a major driving force for limerence. The first stage for moderating infatuation is to start eliminating the aspects of uncertainty you can control, by asking a simple but profound question: what do I really want to happen?
If you are single, and the person you are infatuated with is single, then there is no barrier in principle to starting a romantic relationship. If that is what you want, but insecurity (or game playing) is holding you back from expressing your feelings, then the most direct way to resolve the situation is to be decisive, and honestly declare yourself.
You may well be rejected – statistically that is the likeliest outcome and an inescapable risk of romantic life – but you will at least free yourself from the uncertainty of not knowing. When the uncertainty evaporates, the infatuation can sometimes follow surprisingly quickly.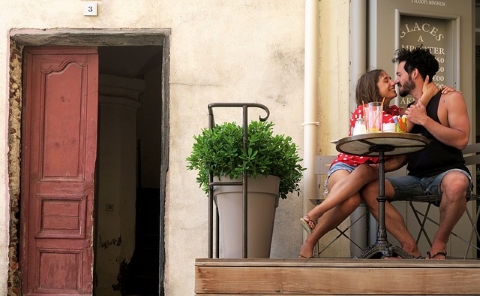 Alternatively, if you have already been rejected, or are in a committed relationship, or if they are unavailable – or if any of the many other possible reasons that a relationship is a bad idea are in play – you have to be honest that it is time to break the infatuation. If you are limerent for someone unsuitable, you have to accept the truth that you will be better off without them.
Yeah, the tantalising sweetness of forbidden fruit is tempting, but it's pretty miserable to be addicted to it.
If you know a relationship with this person is a dead end, be honest with yourself that you need to let the fantasy die, and stop idealising them.
2. Understand what's going on in your head
There are two big dimensions to infatuation. The first is about who you are as a person.
How has your personal history led you to this point? What is it about this other person that connects so potently with you? Why now? What experiences in your past have "primed" you to respond so powerfully when you met the object of your infatuation?
This is a really good set of questions, but they do not have a universal answer. The details will be unique to you, and reflect your own experiences and personality type. This is the level of analysis that is well suited to therapy, and the kind of personal development that takes slow patient work to begin to recognise and understand your own individual romantic triggers. It's really valuable work, but it doesn't immediately address the problem of being infatuated right now. For that, we need to look at the second dimension – the neuroscience of limerence.
Limerence is best understood as an altered state of mind. The precise people and circumstances that push us into it are unique, but the neurochemistry of reward, pleasure, bonding and arousal are common to all of us. Once we've "flipped" into that mental state of romantic obsession, the only way out is to disrupt the habits and thought patterns that have got us stuck in that pattern of reinforcing infatuation.
It's really important to understand ourselves, but to deal with a limerence emergency, we need to first get our mental equilibrium back. We have to tackle the neuroscience.
3. Start reversing the mental programming
We become infatuated because it feels good. Romantic reward is really powerful – it's one of the most profound drives that we have. It's a fantastic mechanism for promoting pair bonding, which is a very good strategy for making new people. Who will have the same drive built in.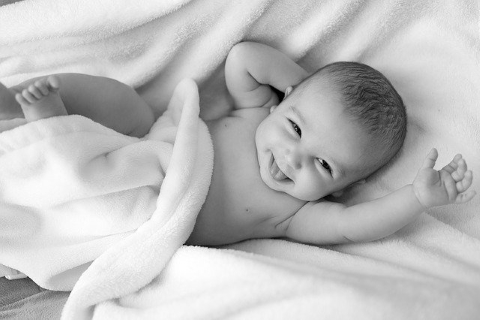 That reality means that when we begin to feel a strong romantic attraction to someone else, we embrace it without thinking. We pursue more romantic reward. We daydream about the possibilities. We fantasise about all the nice (and not so nice) things we would like to do with them.
That instinctive drive to connect reinforces the reward, until you get stuck in a vicious cycle of ever-deepening obsession. The way out of that is to deliberately break the connection between your limerent object and reward. You have to mentally train yourself out of the habits that got you obsessed.
That kind of "deprogramming" can take many forms, but fundamentally it means spoiling your happy fantasies, countering the idealisation of your limerent object, and disrupting the behavioural habits that made you obsessed in the first place.
Psychological techniques can help counteract the reward and bonding circuits that make daydreaming about them feel so good. The idea is you overwrite the old program with a new one that is more realistic and demotes them from Paragon to Person.
4. Go No Contact, but do it in stages
One of the biggest wins when it comes to reducing reward, is to limit contact with the object of your infatuation. In this context "contact" means any channel that you have for finding out about them and their lives, not just actual, physical proximity.
Often, though, the best idea for limiting contact is not to go "cold turkey". This is so abrupt and painful a change that most people will subconsciously rebel against the idea. It's too aversive to cut off our source of natural highs in one go, and so we respond to that discomfort by building up a kind of psychological pressure. Eventually, the dam of resentment bursts and we binge.
It's the same principle as for analogous behavioural changes: crash diets are harder to stick to than reduced portions or replacement diets. Nicotine patches are more effective than simply quitting cigarettes. Jogging two or three times a week is easier to sustain than training for a marathon.
By progressively reducing contact, you taper off the addiction without a sudden shock, and avoid a rebellious relapse.
5. Rewrite your romantic drama
Another useful mental tool is to recognise how important stories are to how we understand the world. Most of us make sense of infatuation by telling a story about what it all means. It might take the form of star-crossed lovers, like Romeo and Juliet, doomed to be apart. Or a vulnerable innocent, like Tess of the D'Urbervilles, manipulated and discarded by a seducer. Or a tragic hero, like Lancelot, devoted to an ideal woman who is married to another.
There are lots of archetypes we can draw on to help us shape the emotional framework of our own infatuation. Happily, we are the authors of our own story, so can rewrite the script.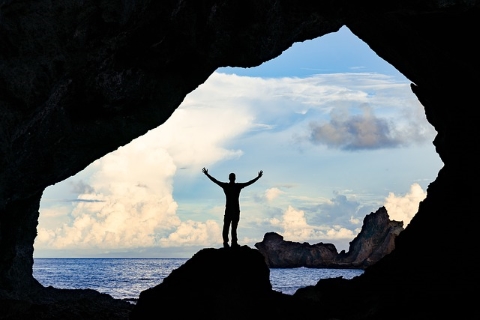 6. Spend time understanding yourself
The psychological techniques for reducing the intensity of limerence are good for managing the immediate situation, but looking to the future, you will remain vulnerable to infatuation until you develop more awareness of your own emotional sore spots.
Time spent in honest self analysis is seldom wasted. Getting to know yourself and, importantly, accepting your true nature, is a critical step in developing emotional stability. Drifting through life leaves us vulnerable to external shocks. Knowing who we are and where we want to go is steadying.
Therapists can help with this process, as long as the rapport between you is good. A guide along the road to self discovery can be invaluable. Again, this can help you tell a better, truer story of your own life and what you are going through, that makes sense of your situation.
It won't solve the problem overnight, but it will make you wiser.
7. Be purposeful
Finally, the best defence against infatuation is not to tackle it directly, but to focus on a larger scale – to develop a clear vision of what matters most to you.
What kind of life do you want to live? What kind of person do you want to be? Are you living your life in a way that helps you realise that dream?
Here at LwL we call this principle "purposeful living". The idea is that when you are working towards a specific purpose, when you are pursuing fulfilling goals, and aspiring to improve your relationships, your work, and your health, you will be far less vulnerable to infatuation.
The fireworks of limerence are most spellbinding when you are starved of stimulation. Romantic escape is most attractive when the life you are living feels like a prison. Purposeful people are more self-sufficient, and less likely to be bewitched by a sparkly paramour.
If you can turn the experience of infatuation into a way of learning more about yourself, identifying your emotional vulnerabilities, and then striving to improve your life, you can craft some good out of the life-shaking disaster of unwanted infatuation.
---
Further reading: