Following on from the last post on guilt, another aspect of limerence that I haven't much covered in the blog so far is the loneliness. They're linked, of course, because limerence is a guilty secret you can't share with anyone, unless you want them to think you are mad. Or at least, that's what most limerents believe.
It's amazing how isolating a secret that consumes you can be. Especially if you are ashamed of it, or ashamed of yourself. It's like you're going through the motions of life but inwardly churning; that the emotional pressure is building up to the point that you are about to burst or break down, but there's no release valve that you can safely open. Other times – especially when LO has done or said something cold – you are plunged into a dark depression, but try to keep smiling because you've got no good cause to be so distraught and you know it.
Well, one possible outlet is the internet and – *gasp* – this very site could help! There are plenty of fellow sufferers here who will understand.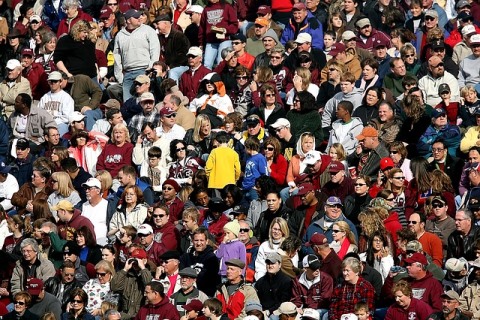 So why is it that limerence seems such an isolating experience? What are the factors that make it so difficult to share our limerence secret, and what makes the loneliness so potent?
1) We think that it shouldn't be happening
As with the guilt, most limerents know that the feelings we experience are exaggerated beyond all reason. Unless we get the immediate and matched reciprocation of mutual limerence, the asymmetry of feeling makes us feel pretty foolish, especially once the first euphoria has worn off and settled into the obsessive phase. Limerence in adulthood is another little jab – surely we should be past this sort of overwhelming crush by now? We're not lovestruck teenagers any more! There is a sense that if we shared the true depth of our emotional reaction with friends or family, they would justifiably mock or pity us for our lack of self-control.
2) If the limerence is unrequited, we think you should just get over it 
Even if you do share the strength of your feelings with LO, the likeliest outcome is that they will not be interested. I mean, just statistically speaking it's unlikely that your attractions will match (unless you're gorgeous, I suppose). At the point of learning that LO is indeed not interested, the uncertainty is settled. So, obviously, it's time for you to move on. Easy.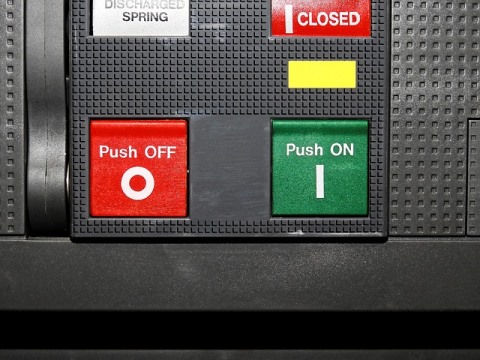 We do have a curious sort of dichotomy in popular culture when it comes to love and romance. On the one hand we exult the soul-transforming power of true love, of love-at-first-sight, of unwavering romantic commitment. But then, on the other hand, if the object of our affections doesn't reciprocate, we're told that there are plenty more fish in the sea, and they're just not that into you. Move along.
Most of us have a sense that once a lack of interest on LO's part has been established, any remaining romantic feelings for them are shameful and even a bit creepy. Well, multiply that by a factor of eleventy for limerence and most of us choose to keep it to ourselves and suffer in silence. Even seeking comfort from a friend can feel hard, because the likeliest response is to (sympathetically) point out that there's no sense in chasing a hopeless case.
That's all true, of course, but unfortunately your limerent subconscious is impervious to reason.
3) If the limerence is requited it can be even worse
Let's say, in contrast to the previous scenario, that LO does reciprocate. Even then, it's not always sunshine and rainbows time. Oftentimes there a barriers in the way, like long-term commitments to other people. This makes the limerence worse, as we've discussed many times, but it also makes the situation more furtive and secretive because – even if everyone involved has good intentions – the possibility of an affair is now there, hanging in the air, like electricity waiting to be discharged. If you know your LO reciprocates but one or both of you is conflicted, then the agony of forbidden desire is even more acute and the guilt is even worse.
One-sided limerence is bad enough to make you feel like an emotional betrayer, but mutual limerence with a barrier is an even more shameful secret.
4) You feel that you don't deserve support
Harbouring a secret you're ashamed of is debilitating. The usual strategy for dealing with this is to seek support from a partner or friend, but for all the reasons outlined above, most people choose to try and manage the pain internally, rather than reaching out for support. Better to carry this burden than have others think badly of you. That, of course, is the major cause of the loneliness and isolation.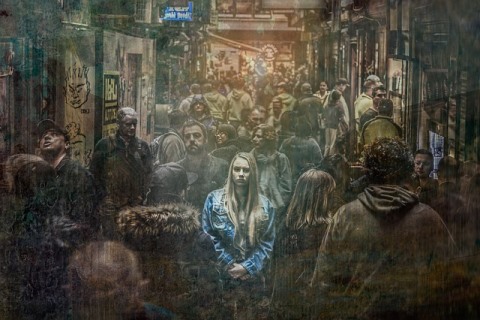 5) Isolation makes rumination worse
The final little cherry on the shit cake is that holding secrets in, feeling alone and unsupported, makes you anxious. And that makes you more vulnerable to rumination. Your brain has learned the unfortunate lesson that thinking about LO can give you a low grade dopamine hit, and so when you are stressed and lonely it cleverly decides to try and alleviate some of that misery by pushing thoughts about LO into your mind. When relief from the pain of limerence comes from thoughts that reinforce limerence, you're in for a nasty downward spiral towards emotional hell.
So, what can be done? Well, I suppose the obvious thing is to unburden yourself of your secrets. Most of us are far more ashamed of our own flaws and less forgiving of our shortcomings than we are of others. Friends and family may well be more empathetic and supportive than we expect. They do, generally, care about our suffering.
Disclosure to a partner is another strategy to consider, and I would advocate it in most cases. Although difficult in the short term, it re-establishes trust, properly confides in the person you agreed to share your life with, and could result in the most motivated champion you could ever hope for, helping you to get past the limerence.
If those options aren't open to you, another possibility is personal counselling. A professional who is impartial, and there to listen and help you, can give you a outlet for healthy unburdening. And finally, as I said at the outset, reading this and other sites, commenting anonymously, and knowing that you are not alone can do a world of good.
Suffering in silence is overrated. Better to be courageous, honest, and take on the loneliness and the limerence purposefully.