Today's limerence quandary comes from C, who is coming out of her most recent limerent episode into an emotional wasteland.
C is married, and has been limerent multiple times, both before and throughout her marriage, but has never had an affair and has no desire to leave her husband.
As an experienced limerent, C has come to realise that the most difficult time in a limerence episode is the end:
The thing that almost distresses me the most about this, and my other past limerent episodes, is that when they end (person moves away, job change, etc.) I always feel there's nothing left of value in my life. My world goes gray… It's like their departure razes my city to the ground. I'm never suicidal, I'm just convinced that what I have left (my family, career, interests, friends) is worthless, obviously inferior to his life, activities, and inner circle. My life without him seems joyless.
Intellectually, she can understand that this is irrational and unhealthy, but those damnable emotions just won't listen to reason.
By now, I've learned this feeling is a lie, and I resist it like crazy, but the feeling is there all the same, even though I know it's a mirage.
Struggling through the latest comedown, C is now asking some pertinent questions:
Am I alone in this? Do other people experience this to the same extent? And why does it happen? And how can I fight it?
Let's try and answer them.
You are not alone in this
The first question is the easiest to answer: No, you are not alone in this. It is a battle every limerent must fight if they don't want to start a relationship with their LO, but succumb to infatuation anyway.
It's always difficult to know whether other people experience things to the same extent, but it simplifies things to ponder who would be most likely to suffer it most. I think the answer is: those who most indulge the limerence.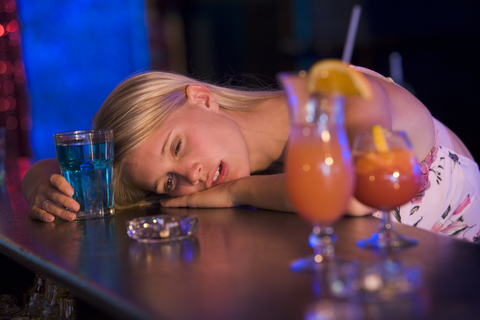 The pain of the comedown is going to be proportional to the giddiness of the high. The melancholy that follows the end of the fantasy is going to be deeper and longer if the fantasy was deep and elaborate. It will hurt most if you were dependent on the limerence for mood regulation.
Even if your limerence was limited to thoughts and not actions, a prolonged period of living in a mental state of exhilarating infatuation is bound to change you. When your motivational drive is being boosted by secret thrills, the loss of them will mean a crash in enthusiasm. You're fuelling your inner fire with limerence, and you've lost your supply. When that fire goes out, it's going to seem cold and dark by comparison.
Using limerence as a pick-me-up
That crash is one of the consequences of using limerence as a life stimulant. Most of us do it unconsciously. It's a habit we learn in adolescence, and carry with us through adulthood – understandably, given that it is one of the biggest energy boosts there is.
The problems come when using limerence as a daily pick-me-up conflicts with bigger goals – most obviously, when we make a lasting commitment to someone else and start to build a family. Using the same old trick of limerent fantasy as a stimulant creates – at best – inner discord. At worst, it jeopardises the relationship.
You could take the Churchillian attitude to unhealthy habits:
All I can say is that I have taken more out of alcohol than alcohol has taken out of me.
But there's no avoiding the fact it is taking something out of you when you use secret coping strategies that come with an inevitable collapse built in. You've trained yourself into a state of dependence.
Why does it happen?
Why is the comedown so bad? A hangover might last a day or two, but the grey fog C describes smothers everything. I think it comes down to what limerence represents as a subconscious force.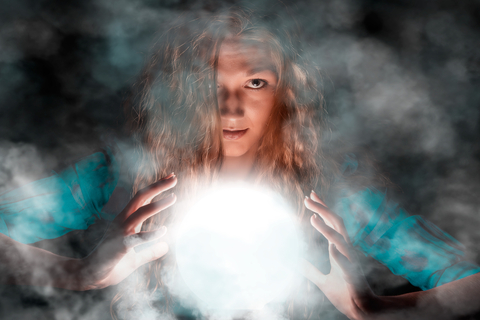 Everyone is different in their emotional needs, reflecting their own personal history, but there are some common psychological themes that unite the limerence experience. The excitement and expectation of romantic adventure. The thrill of novelty. The promise of delirious intimacy. The release of ecstatic abandon.
Weighed against that smorgasbord of delights, the status quo is an inevitable disappointment. Emerging from a limerence episode feels like expulsion from the Garden, not a wholesome homecoming at the end of a hero's journey. Especially when you add the guilt of knowing how disrespectful it is that you've been indulging such fantasies behind your partner's back.
How can I fight it?
The key shift in mindset here is to not fight it, but to accept it. Take responsibility for the situation. The terrible comedown is a consequence of indulging the limerence. It is the cost that has to be paid for the highs that you enjoyed.
The best way through the gloom is to accept it as a road you chose to take, and accept that it is going to take some time for the fog to lift. That mental shift from seeing limerence as an external foe to battle to seeing it as an internal mistake to be remedied, helps establish an internal locus of control.
You could think about this period of having to labour through the grey fog as a chance to rebuild your real home, in contrast to the fantasy castle in the clouds you'd been building before.
Melancholy is not always a monster that can be slain with one blow. You usually have to keep it company for a while until it passes away from natural causes.
Planning for next time
Acceptance of a period of sorrow does not mean there is no hope for recovery. The fundamental problem at the heart of the melancholy is the habit of using limerence as a motivator, as a method of boosting your energy and enthusiasm. It works in the short term, but you are accumulating a debt.
So, looking ahead to when you have worked through the despondency, there are several steps you can take to protect yourself in the future.
First, recognise the danger of indulging limerence. The benefit is not worth the cost. If you start to feel the stirrings of the glimmer, don't let it get too advanced. Remind yourself of the downside, and that it is much easier to exert discipline early on than once you are properly hooked on an LO.
Second, the lasting solution is to try and find healthier ways to motivate yourself. This isn't easy. Our habits are deeply ingrained. There is a whole industry out there about how to avoid temptation, procrastination, and self-indulgence, and how to be more healthy, productive and fulfilled. The fact that the industry is in rude good health shows that this is not an easy problem to solve.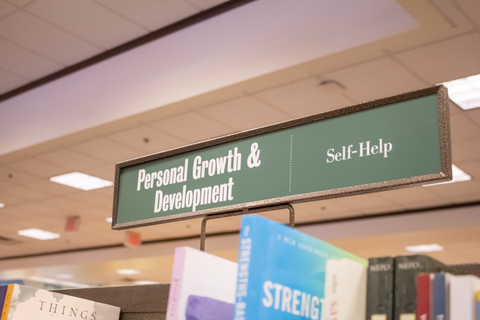 But there are lots of ideas to try and experiment with.
Finally, a key question to ask yourself is "How can I change the status quo for the better?" When everyday life feels like a dull consolation prize, the temptation to disappear into fantasy is that much stronger.
It's another difficult truth to confront, but unless you are living with purpose and making decisions with clarity, cultivating your important relationships, and investing your time in building a better life, you will always be looking outwards for more excitement.
Chasing shiny illusions can lead you into dark places. Better to choose your own path, wisely.