A recent comment by long-time friend of the blog, Sharnhorst, has got me thinking. The thrust of his idea is that studying limerence, understanding limerence, and trading anecdotes and wisdom with other limerents is very valuable in the initial healing process, but there comes a time when it might be wiser to disengage. Basically, the reprogramming process starts to work. The mental re-framing of limerence from "Oh they are so wonderful and marvellous and this is cosmic" to "this is all going on in my head and I'm going to get a grip on it" begins to solidify, and the emotional response to LO shifts. At that point – as Sharnhorst notes – it may be good to step away from immersing yourself in the study of limerence and all its effects, because as long as you are thinking about limerence, your LO is there hovering in the background, still having some centrality in your mind. 
It's a good point. As I responded, it's bittersweet for those of us left behind to watch our friends "graduate" and move on to new, healthy, purposeful goals – but it's also a cause for hope and comfort to know that it's possible.
So, in this post, I thought I'd think about what freedom from limerence looks like. I've asserted many times that I don't think limerence is something that goes away, I think it fades into the background of everyday life but is always there as part of who we are, able to burst up if the conditions are right (or wrong). Given that, when would someone be truly free? What are the milestones of recovery that lead to freedom?
1. The intrusive thoughts have quietened
One of the most debilitating symptoms of limerence is the intrusive thoughts. The constant invasion of your mind by LO and the shaping of your experience of the world as something that has meaning primarily in relation to them. Their good opinion is the primary measure of value. It's impossible to concentrate on anything except them. Everything you do makes you wonder what LO would think of it – maybe even to the point of feeling they are somehow always with you in some weird, ghostly way.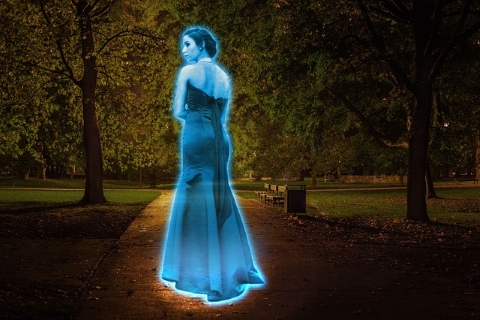 A major milestone in recovery is when those thoughts quieten. One benefit of studying limerence is that it can help you shift your thoughts through a progression: from constant rumination about Them and how much you crave them, to thoughts about Them and how your limerence is hurting you, to thoughts about limerence itself and what it means about you and how you can protect yourself against it. Eventually, thoughts about LO become linked to the negative consequences of limerence, rather than the fantasy daydreams of the past. For me, that was when the intrusive thoughts began to fade, presumably because they were no longer giving me any pleasure – it was mostly punishment. Getting to the point where the urgency and strength of intrusive thoughts calm, and then fade to background, is a huge relief.
2. Emotions have stabilised
The next milestone is emotional. In the depths of limerence, thinking about LO – or even more so, being with them – sends your emotions all over the place.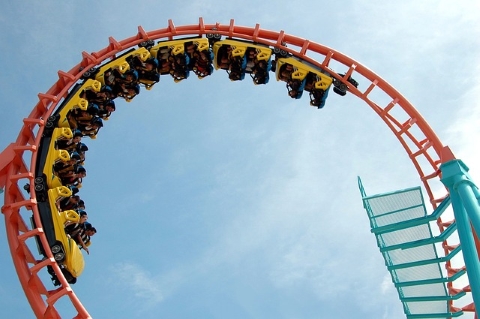 Limerence is characterised by extremes of emotion – euphoria when LO is happy and reciprocating, devastation when they are cold or dismissive – and it gets exhausting. Most of us will be familiar with the jolt of electric anxiety when we hear their voice behind us, or see them enter the room, or when we are anticipating a meeting. A sort of mixture of elation and dread. It seems absurd that someone should have such extraordinary control over our mood, but it's a defining feature of limerence.
So, another milestone of recovery is freedom from that emotional agitation. I'm not sure an LO ever loses their power to emotionally affect you, but the stomach-churning maelstrom can and does fade to a much more tolerable low level of tension. Again, studying limerence can help with this, by helping you understand why your emotions are so volatile, what the root of the psychological turmoil is, and what tactics you can use to help neutralise the potency of LO. Just naming and kind of mentally grasping the phenomenon into an ordered pattern can give relief.
3. New goals begin to look attractive
When caught in the monomania of limerence, there's only one goal that matters – reciprocation from your LO. Other goals exist of course, but as distant secondary concerns. You can function in autopilot mode, pursuing the usual everyday goals just enough to keep life moving, but there is one, dominant and overriding objective: LO.
The next milestone for recovery is when this changes, and you start to care about other things too. It's a strong indicator of independence. Once other ideas catch hold of your imagination, and other projects and possibilities attract your attention, you can start to mentally detach from LO. These new goals become a different source of pleasure and satisfaction. Your motivation is driven by other fuels, which don't depend on LO.
There is a useful little hack here for using limerence against itself. With careful goal selection, you can exploit the desire to impress LO as a motivation for gaining new skills and achievements. An obvious one is health and fitness. Many of us limerents become far more concerned about our appearance once limerence kicks in. Suddenly, the middle-aged belly and baggy tracksuit bottoms of complacency stand in stark contrast to the image we would like LO to see. So, we hit the gym and tart ourselves up a bit, and basically make more of an effort.
It's a shallow impulse, but it leads to a good outcome. A goal of losing weight, getting healthier, and looking after yourself is a keystone good. It makes life better in every way.
So, limerence can be used to leverage some good goals, but there is a risk. If your primary motivation for pursuing the goal was seeking LO's good opinion, you risk the fact that it taints the goal after limerence fades. The risk is small when the goal makes life much better, but use with caution.
Why new goals are so important
For attaining freedom, pursuing new goals is the most important milestone. That's because it doesn't depend on the other milestones, and it can also help you reach them faster. To mix metaphorical stones, it's a foundation stone as well as a milestone. 
Limerence is an indication that your subconscious is seeking something. You may think: well, duh, yes, it's seeking an attractive mate, obviously, because that's what human beings do. And a good thing too or none of us would be here. While that's true, we don't all seek mates all the time. Once a stable pair-bond is formed, other potential mates become decidedly unattractive for a while. If limerence emerges unexpectedly in an otherwise stable life, it is an indication that your subconscious is seeking something that you were not even aware was missing.
It could be something as trivial as sexual novelty. It could be more profound, like emotional intimacy, or personal fulfilment, or relief from the pent-up resentments of life. But the implication is that there is some unresolved need that you should pay attention to and try to identify – because, if you don't, you may recover from one limerence episode but then slip straight into another. Unless you resolve the source of discontent, your subconscious will keep trying to solve it for you by shoving new LOs into your mind's eye (because it thinks in its simplicity that that will work).
Really, the only way out of that cycle is to feed your subconscious with nourishing, new goals. Find new sources of reward that are linked to healthier pursuits. Personal growth. Creativity. Education. Art. Doing good in the world. You could even – to pick an idea entirely at random – start a blog that helps other people, as a way of channeling your "must save damsels in distress" energy into a positive outcome, rather than a family-risking crisis.
Find something that nourishes you and pursue it with purpose. It's the big win.
Time to move on?
So given all those indicators of freedom, when is it a good time to move on? To stop circling back to limerence and ruminating about it? Let's be honest, I'm not the best person to ask.
Sharnhorst mentioned the fact that he now needs to "call LO to mind" to revisit the emotions and lessons of limerence. That could be a good yardstick. If your attention is captured by new goals, your life is moving forwards in a positive and purposeful way, and thinking about limerence compromises those goals, then it's no longer serving a purpose for you. Take a break and give yourself space to forget.
I'm now at a point where I can think about limerence without thinking about my LO. I find limerence fascinating in and of itself as a phenomenon, and that new focus has superceded the old association with LO. In some respects, I can even be grateful for the experience, as it's opened this new frontier in my life.
And that brings us again to purposeful living as the ultimate solution. Once you know what you are doing and why, it's a lot easier to make these judgements about what to prioritise and when to change tack. I'll keep that lesson in mind – and for the veterans who have emerged from the limerence trenches, I'll write more posts on purposeful living and the future triumphs that can lie beyond limerence.
That never gets old.