Limerent objects are sticky.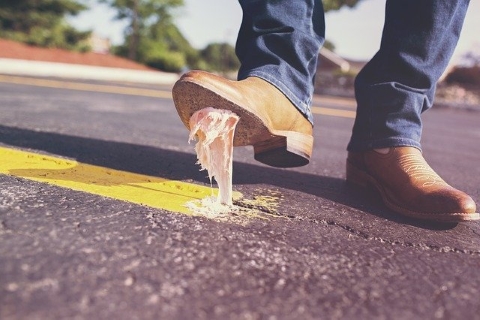 When deciding to go No Contact, most limerents soon discover that detaching themselves from LO is harder than expected. LOs are good at pulling you back. You thought you were getting away, but didn't realise that some part of your psychology was still snagged, and is unwittingly pulling out a thin string of gum that is getting tighter and tighter and might just pull you back with a snap.
In fact, there are many psychological snags that prevent us from breaking away, but today we're going to consider one that friend-of-the-blog Jaideux asked about:
So….when my LO rushed off to his secret marriage he told mutual friend of ours "I had to move quick because I didn't want to let a good thing get away". Unfortunately that little soundbyte keeps resonating in my head and in weak moments it makes me wonder why I wasn't a good enough thing that he didn't want to get away, etc.

The rejection of a LO (after toying with us for months or years) does do a number on ones self esteem.
Ah, yes, the "I wasn't good enough" trap. That strange combination of insecurity and bruised pride that makes you wonder: what if you'd just tried a bit harder? Was there a way to pretzel yourself into the right shape for them? What do they see in their spouse or shiny new squeeze that they didn't see in you?
I mean, how come they were so massively keen on your company, but not actually willing to admit to any romantic feelings? Compliments are nice and all, but let's see some action, eh?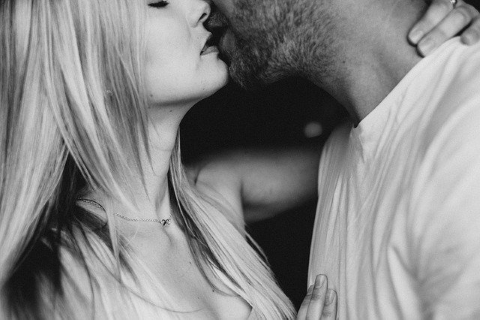 OK. Maybe not such a good idea, but there's a serious point underneath this: for many people, the romantic rejection nags at them so much it's a barrier to recovery. It's hard to shake off the negative thoughts. The self-doubt and gnawing insecurity bring you down, and we all know what our limerent brains' go-to response to stress is… rumination and LO-seeking! Which wrecks your No Contact run.
So, what's at the bottom of this psychological trap? Why does feeling you weren't good enough have such potency? Well, there are a few possibilities.
1) A clash of attachment styles
I've talked before about attachment, and many other commentators on limerence think it is a major factor in determining who becomes limerent and who becomes a limerent object.
From an attachment theory perspective, the likeliest explanation for feeling you weren't good enough is an anxious-preoccupied attachment style. People who fall into this category tend to look at rejection by others as a personal failing – that if they do not receive the intimacy they sought from a partner, it is because they have failed to be sufficiently appealing or not understood their partner's desires sufficiently. Whether or not that's true is immaterial – it's how they feel.
Another useful insight from attachment theory is that the LO could have been dismissive-avoidant in their style. These people disdain emotional needs, and value independence. They may be attracted to you and enjoy your company, but the first sign of things slipping out of their emotional control leads to withdrawal. So, if you become limerent for an avoidant, they would be actively pushing you away. No one is good enough for avoidants after the initial romanticism fades. Intimacy makes them anxious.
Even a securely attached and well-adjusted limerent would be tested by an avoidant LO, but unlike anxious-preoccupied folks, they would at least be able to view it as a failure of connection, rather than a failure of personal attractiveness.
2) Uncertain circumstances
In some cases, the circumstances surrounding the limerence episode are such that you simply cannot get confirmation. This is the crazy-making uncertainty that fuels limerence for unavailable LOs (or limerents). It also slows recovery.
If there are barriers to the free expression of your feelings, you are stuck with not knowing how they really feel about you. When it's impossible for feelings to be articulated naturally and honestly, you can't gauge what their true feelings are. They could actually be really into you, but battling to suppress it to protect themselves because you are not being straightforward either.
Carry this dynamic on for long enough, and you can get to a point where the natural moment of declaration has passed and you are still in a frustrating limbo of impotent inaction, which starts to get distorted into resentment. By the time things have deteriorated to such an extent that No Contact is an essential step, any positive feelings that LO may have once had have turned negative. But your experience as a limerent is: they kept me waiting and waiting in uncertainty, and now it's obvious that they are not interested.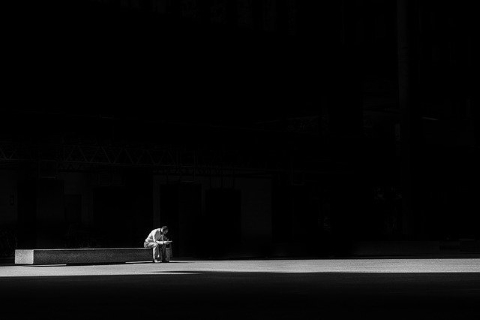 It isn't that you weren't "good enough" for romance, it's that you weren't "good enough" to overcome the internal and external barriers that stopped them admitting their feelings.
3) Forbidden fruit syndrome
Another option is less flattering for the limerent – the perverse psychological trap of "what you can't have is more desirable". You wanted LO, and thought you might be able to get them, because you at least got some of their attention, but then they went and made themselves available to someone else. Crushing. And infuriating.
The fact you can't have them makes you want them even more, and the fact that you feel like you got close makes it even worse. They got to know you, but then chose not to follow through. What was it that stopped them?
For some limerents, there could also be a dash of fear of missing out. You could almost touch your future together being all validated and happy, but it remained just out of reach. Arrgh. And if LO partners-up with someone else, then they're getting your fantasy future! So, not only do you feel like you weren't good enough, but you also feel in some way robbed. You gave of yourself, LO took it happily, but then gave themselves to someone else.
So what can be done?
Regardless of the reasons why you feel rejected and inadequate, the simple truth to remember is this: not being a good match for each other is not the same as you not being good enough for them.
Relationships only happen if both people are all in. Think about all the good people in the world that you are not limerent for. Are they not "good enough" for you? We all know plenty of beautiful, interesting people that just don't do it for us, no matter how much we enjoy their company.
Another big factor is that people don't just make a decision about starting a relationship on the basis of how attractive they find you. Almost by definition a distressing limerence episode has a lot of confounding crap going on in the background that means being "good enough" isn't mainly about the personal qualities of the limerent. It could be that LO is conflicted about their own feelings. It could be they are just messing with you for their own kicks. It could be that they are unavailable. It could be that they are keeping secrets. Whatever. If you are straightforward with them, but they play games with you, then you aren't a good match for each other.
The best way past the mental block is to recognise this reality, and reframe the way you are thinking about the situation. Your emotional vulnerability has made you feel you've been denied a prize because of your personal shortcomings. That's a very biased way of looking at the actual events. In fact, a relationship that was never likely to work out well has reached its inevitably painful and demoralising end. Hardly a prize to be coveted. If an LE was destructive, don't mourn its loss. Despite your limerence telling you otherwise, LO was a bad prospect for you.
Instead, look on the limerence as a lesson. You feel unattractive because LO did not commit? Hmm, you have insecurities to work on. It's your emotional reaction to a bad prospect that's the issue, not your inherent attractiveness. This could be used as a stimulus to do some deep work on why you maybe have anxious attachment issues. Or why you are drawn to jerks, or what you could do differently next time you feel the glimmer. Are you drawn towards LOs who are a bad match? Or did this particular LO excel at undermining your confidence?
The key thing is to see this limerence episode as an experience that taught you important things about yourself, and then focus on the future. Happiness will never come from trying to dance prettily enough to tempt an ambivalent LO – it will come from making a good match with a partner that sees your value.