A curious thing about obsession is that it sometimes sets in with hardly any encouragement. Occasionally, the people who occupy our minds are not the people we know well, but mysterious individuals who burst into our lives for a short period and then move on just as quickly.
This "tantalizing stranger" effect can be most powerful if we dated them briefly, and so felt the frisson of romantic excitement, but it didn't end up going anywhere. At its worst, this infatuation with an elusive date can transition to becoming limerence.
The psychology of becoming infatuated with a casual date links into some deep drives around uncertainty, insecurity and attachment. The main factors that make it difficult to get over someone you barely dated are frustration over not knowing why it went wrong, the unfulfilled promise of idealised romance, and a sense of unfinished business.
How these particular psychological triggers affect you will relate to your own attachment style, but that is not the whole story. There are fundamental features of neuroscience at work too.
Of course, an important aspect of why it's hard to get over someone you dated briefly is that rejection always hurts. But, usually we're able to let go, and accept that it just didn't work out for whatever reason, instead of having a life altering obsession. So what is it about some people that makes them so mentally sticky?
1. Unusual charisma
Some people just really shine for us. There is just something about them that connects with something in you. When it comes to limerence, I call this phenomenon "the glimmer". Some aspect of their personality, appearance, mannerisms – or even scent – matches some internal, subconscious pattern in you that triggers your neural reward circuits and gets you excited and aroused.
What it is that you are responding to will be idiosyncratic, and buried in lots of deep psychology, but the key thing is that you sense their romantic potency, and respond accordingly.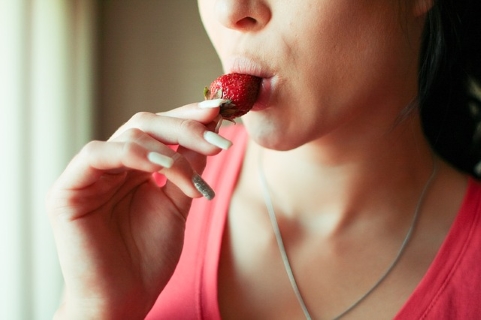 That initial moment of subconscious recognition is followed by a period of reinforcement. Because they are all exciting and glimmery, you seek more of their company. If they are rewarding to be around, you want them even more. If you go on a date, you have that delicious excitement of the early discovery period with someone who most definitely causes a spark for you.
It's heady stuff.
2. Unpredictable rewards
A curious quirk of human psychology is that not all rewards are equal. They are all exciting at first, but if a reward is predictable, it starts to lose its power to motivate. You want it less, because you know you can get it. In contrast, intermittent, unpredictable rewards are addictive.
If a good date is followed by a period of silence, we wonder what's going on. Maybe another date is arranged, but then they cancel. But then you bump into them by chance and they seem really friendly and into you again, and you hook up. Perhaps then they promise to call and don't. And they sometimes like your tweets, but then other times ignore you when you DM them.
This kind of experience really does a number on your psychology. Intermittent reward schedules are used by gambling companies to keep punters hooked. Experimental psychologists have sent pigeons nuts by giving rewards out randomly.
Beware of people who act like human slot machines.
3. Loss aversion
Romantic rejection is part of life. There's really no escaping it, even for people who are blessed with good looks, charm and riches. The rest of us have to deal with it even more often, which isn't great for the confidence.
Rejection obviously taps into our insecurities, and the hardest form to cope with is someone who showed some interest – enough to go on a date – but then pulled away. It's hard to escape the conclusion that once they got to know us, they were put off. That's pretty demoralising, but it also nags at us. What is it they didn't like? Have they judged us fairly? Why were they put off? Could we have done something differently?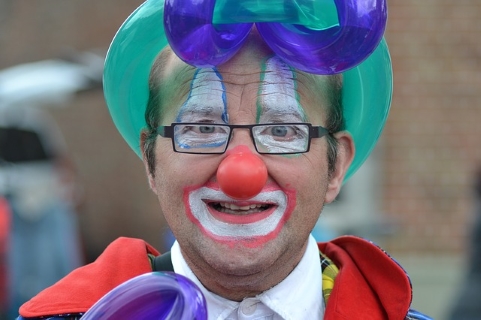 Those sorts of thoughts can become intrusive, and keep the person who provoked them central in your mind.
Another powerful psychological effect that may be in play is loss aversion. Humans feel much more emotional anxiety about the prospect of losing something we value, than we feel excitement about gaining something new. If you ask someone to stake $100 on a coin toss, the prize would need to be a lot higher than $101 for them to take the bet. Everyone has their own mental "weighting" about how much more you would need to gain before the prospect of winning is alluring enough to risk the money in your pocket.
A similar factor may apply to a date that you thought had gone well, but then peters out. It feels like you are losing something that you really valued (a potential romantic partner is a very powerful attractor) and that causes anxiety about loss. It's harder to let go of a prize you feel is close, but slipping away, than one you never really had a chance of attaining.
Put together, this "partial acceptance followed by rejection" is a lot harder to forget about than a simple, blunt, "No."
4. Unfinished business
Finally, the unifying force behind all of these factors is uncertainty.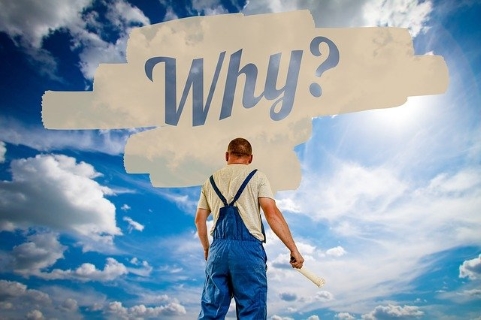 The experience of getting excited about someone, having a promising start, but then finding yourself adrift in a sea of uncertainty is like an itch you can't scratch. It's unfinished business, and that takes up a lot more mental bandwidth than simple disappointment.
This principle is sometimes known as the Zeigarnik effect, where an unfinished task is remembered more than a finished task. It's as though there is some mental tension that builds up, which is dissipated only once the task is completed. Until that can happen, the incompleteness takes up cognitive space.
At a more emotional level, it's about the desire for closure. It's hard to move on when you don't feel as though the prospect of being with them was properly settled. They offer unfulfilled promise. You got just enough positive feedback to start constructing an imaginary version of what they could offer, and having that burgeoning fantasy frustrated is distressing. Even worse, there is nothing you can really do to change things, without coming across as needy and unstable.
Unfortunately, the combination of rewarding fantasies and frustrating realities can trap you in a mental spiral of obsessive thoughts. And that can make it very difficult to get over the person who triggered it.
How to get over someone
One of the reasons why it is useful to understand how the experience of romantic uncertainty can feed into fundamental aspects of psychology and neuroscience is that it helps make sense of the obsession.
The reason you are hung up on them is not actually about them. It's about how the circumstances of your experience with them triggered thought loops in you. It's happening in your head – they, as an actual distinct person, are somewhat incidental to the process once it's started.
One of the clues to this is that if you only briefly dated, you haven't had enough time to actually get to know them. So, your vision of them is mostly constructed by filling in the gaps from your own imagination. Sure, they make you feel good, and excited and aroused, but it's not really them as unique individuals, so much as the fantasy version of them that is really good at pushing your buttons.
This might seem like an artificial distinction, but the reason it's useful is the shift in mindset towards realising they are not part of the solution to your problem. Closure is an illusion. If they are no longer actively seeking your company, you are going to have to finish the unfinished business yourself.
You are not missing out on a tantalizing prize, you are caught in an emotionally destabilising situation driven by uncertainty. The way out of that situation is to accept the fact that the one thing you can control is your own internal world, and start to move away from analysing what went wrong and towards what purposeful lessons you can learn from the experience.
That is the best way to make your future life better.
---
Further reading
Why wasn't I good enough for them?