One of the common symptoms of limerence, is an overwhelming sense of emotional connection with the limerent object. Many limerents report feeling an easy, natural intimacy with their LO that makes them relaxed and unguarded, and comfortable sharing their deepest thoughts and feelings.
That leads them to overshare: to talk about topics that are intensely private and personal that would normally only be shared with a partner. Indeed, sometimes they share things with LO that they haven't even admitted to their partner. 
These limerents are slowly strengthening a bond that can ultimately prove destructive for their lives. That desire for emotional intimacy can be every bit as intoxicating and destabilising as sexual desire. It is also harder to reverse than simple lusty thoughts, and is the most direct pathway into an emotional affair.
Once bonding mechanisms kick in, the complications multiply. It's one thing to go no contact with someone who excites you and offers sexual adventure, it's quite another to go no contact with someone who you really care about, and worry about, and can't bear the thought of losing or hurting.   
So where does this desire to overshare come from? Looked at objectively, it seems obvious that telling LO all your secret dreams and darkest thoughts is a bad idea if you are not in a position to form a relationship with them. Why does our rationality fail us in that moment of complacent indulgence?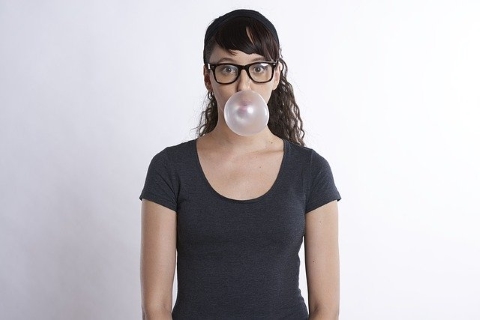 Simple naivete
It is hugely validating to feel heard. Having a friend who we can confide in, who we trust to not judge us, and with whom we feel safe to be ourselves, is a tremendous gift. It's the Aristotelian definition of a good friend. So, it's possible that some limerents just start by appreciating the blessing of having this new person in their lives, naive to the danger. But once you deepen a friendship with someone who sets off the glimmer in you, it is almost inevitable you'll become infatuated. 
Some may be sceptical about this, and think that no-one could really be that unworldly. Well, there is probably some truth to that, and the limerent no doubt felt at least some stirrings of romantic excitement, but it is surprising how easy it is to open up if you are feeling all chilled and content. I can remember episodes with my LO, even after I had identified the danger I was in, when we would be chatting away on neutral topics and then drift into emotional territory by accident. I would get a sudden jolt of anxiety to wake me up to the fact that I'd started skating on thin ice.
Even when you are aware of the risks, you can sometimes just "click" with people, and that relaxes the reserve that would normally keep your boundaries safe.
A need for emotional intimacy
Expanding on the previous point – there are some limerents who do not have meaningful emotional intimacy with anyone else in their lives. It could be that they are single, don't have many friends, or are just naturally very private. Alternatively, they could be in a long-term relationship, have a wide circle of friends, but come to realise that they have never connected with anyone else at this deeper level. LO arrives like an emotional thunderbolt.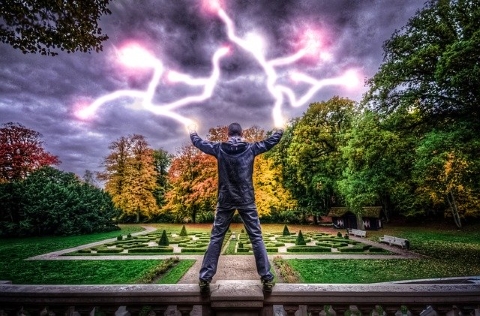 For limerents in this situation, the sense of intimacy with LO would seem extraordinary; like they'd found an oasis in the desert they didn't realise their life had been.
How to respond to that revelation is a complex question. It could be a wake-up call that they need to understand why they haven't sought or received that quality of intimacy before. It could be a stimulus to leave a poor relationship and seek a new one, or spend some time alone. It could be a trigger to do some psychological deep work into understanding why they were so powerfully affected.
Unfortunately, once they've overshared their way into an emotional dependence on LO, it will be very difficult to work through those complex issues objectively.
An enabling LO
Some people are naturally good at putting others at ease. Some personality types are good at cultivating intimacy. These people make good LOs for limerents who are seeking emotional nourishment.
There is a darker case here, too. Some LOs are predatory. They excel at identifying emotionally vulnerable people and manipulating them into becoming infatuated. There are degrees to this – some simply enjoy attention, like to flirt, and like to be admired. Others are personality disordered, and enjoy manipulation and control.
I've known a couple of men who use emotional intimacy to deliberately embroil naive women into their personal lives, leaving them struggling to escape. I seriously suspect one of them fits the profile of a psychopath (but am obviously not qualified to diagnose). Although one would hope it is rare, there are people out there who groom others into emotional dependency, and mutual oversharing is one of their tools.
Regardless of how sinister their motives, there are certainly LOs who will actively collaborate in the oversharing.
Willful self-delusion
OK, so enough scrutiny of LO and their behaviour, time to look back in the mirror. Limerents are just as capable of self-serving and manipulative behaviour.
The limerence thrill is so electric, that most of us willfully ignore the pangs of conscience that follow oversharing. Giddy with the excitement of deeper intimacy, we double down. Using LO as a drug, we manipulate them, by strategically oversharing when we want more supply. In those moments when LO seems to be more distant, and we fear they are pulling away, we try to drag them back by telling them something really juicy or provocative, in the hope they will reconnect. Or even better, reciprocate in kind, and tell us all about their inner lives.
Limerents are capable of some pathetically flimsy rationalisations as to why they crossed obvious boundaries and overshared preposterously. Often it is a deliberate attempt to get LO to reveal their own feelings, and give us the reciprocation we crave.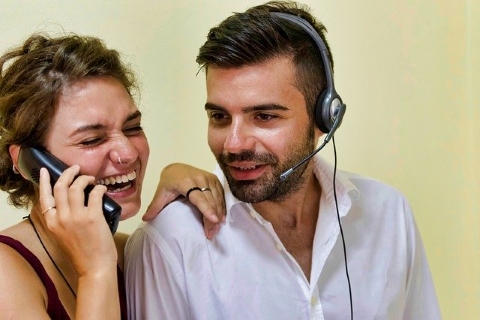 Scrambled judgment
Now I'm doling out the snark, as usual, but it's worth noting that the neurochemical storm of limerence can scramble judgement spectacularly. Most of us have the experience of looking back at our behaviour in lucid moments and thinking, "what the hell was I thinking?" Something that seemed to make sense at the time is obviously crazy in hindsight. This isn't just the usual rationalisation engine, this is actual problems with thinking clearly.
For example, a sober, rational judge would say that telling LO about your relationship problems is an obvious breach of trust. And yet, legions of limerents do it, without really processing how it might appear. The same judge would be clear that buying an expensive gift for someone who is not your significant other is obviously an emotionally-loaded gesture, or that being late for a family event in order to help an LO with a problem is an inflammatory slight. But limerents can get so caught up in their connection to LO that they seem blind to the significance of their actions.
Should you introduce your partner to LO so you can all be friends together? Many limerents do! Madness.
In all these cases there could, of course, be more going on beneath the surface than scrambled judgement. But, a sizeable number of limerents do seem to be genuinely baffled by their own behaviour – enough to make me suspect that the haywire neurochemistry of limerence really does mess with normal cognitive processing.
It's not an excuse, as the consequences are just as damaging, but heed the warning that you cannot rely on your judgement in the heat of the moment.
Novelty
Finally, another motivation to overshare is simple surprise at how LO responds to your conversation. It's enlivening to share stories (that your long-term partner has tired of) with someone new and have them respond with laughter, interest or by sharing interesting stories of their own. Perhaps your spouse has never liked your tattoo, but your LO loves it. Maybe you can't stand the way your boyfriend breathes through his mouth, and your LO totally relates and says his girlfriend does it too and he can't bear it. Maybe you admit that you have always wanted to go to Las Vegas, but your wife thinks it's tacky, and LO shares her story about the time she drove a Harley down the strip for a dare. Maybe you wish you could sometimes escape to a cottage in the middle of nowhere, and LO tells you all about the writing retreat they went on last year.
Sharing your life with someone new is fascinating and enriching, and can also kindle limerence.
---
Sharing intimacies, feeling understood, discovering shared passions and learning all about a new and fascinating person is intoxicating. Oversharing feels natural, but it's another of the reinforcers that work in the background to cement your obsession. Bonding is tight. It lasts. It's hard to unstick.
Be careful who you share yourself with.