A question I very commonly receive by email (from both limerents, and the affected spouses of limerents) is: "how long is this going to last?"
I wish I could give an answer.
The reality, of course, is that it will be different for every limerent, and different for every circumstance, and different for every LO. Not terribly helpful. To judge from my inbox, it's somewhere between a couple of weeks and five decades.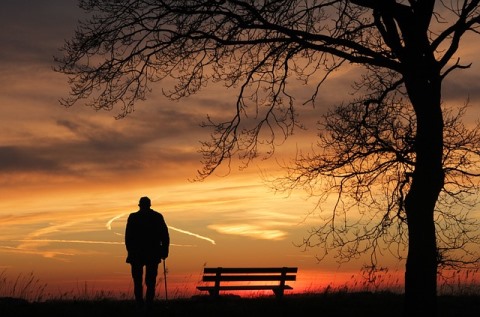 Leaving aside the poor soul who has checked in with his LO once a year for the entire duration of his adult life (so far), thereby keeping an annual flame alive, most cases are clustered more tightly.
Tennov set a typical range of 18 months to 3 years (likening this to the period needed for conceiving and giving birth to a child), and most other commentators follow that lead, but I think another interesting question is where the variance comes from. It seems obvious that there must be a difference between passively waiting for the madness to fade, and actively deciding to take action to resolve things. Similarly, an LO who is uninterested or hostile should surely be easier and quicker to get over than an enabling narcissist LO.
The slow decline
Probably the commonest experience for the resolution of limerence is a slow decline towards a more emotionally stable baseline. No grandiose change in emotion, just a gradual cooling until one day you suddenly realise "I don't feel infatuated any more". Which is an end of sorts.
If the limerent formed a relationship with LO, this is also the period in which the mind clears and the limerent learns whether a lasting, stable love remains; or if instead, the limerence has been papering over an incompatibility too big to ignore.
The slow decline is the slow way to get over limerence. The long defeat. Ageing your way out of the problem. Usually, limerents hope for quicker.
The Off switch
Some limerents do report an abrupt stop to their limerence. An off switch.
It could be caused by something that LO does that is so objectionable that it overwhelms even a determined limerent's best efforts at idealisation. Or maybe it's a flat out row with LO that is so explosive you can't forgive them. Or, something changes that abruptly removes the uncertainty that fuels limerence reverie.
We recently had an interesting thread of comments on this phenomenon after this post, with a few examples. One surprising one for me was an off switch after disclosure by LO of mutual limerence. Normally, you would expect that to strengthen the connection – after all reciprocation is what the limerent craves more than anything. But instead, for commenter Vincent at least, once the uncertainty was finally over, the limerence was too.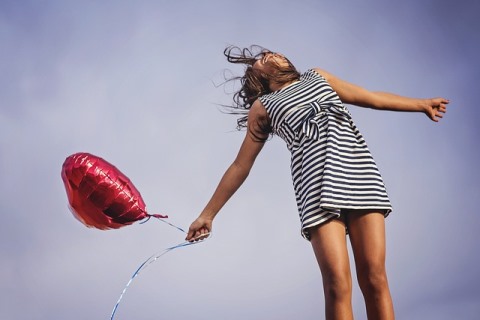 The opposite phenomenon was reported by catcity. Their LO partnering up was the cause of the uncertainty dissipating, and that triggered the "off switch". So, it certainly seems that some limerents can experience an abrupt change in emotional state as a consequence of the loss of uncertainty. That said, catcity's LO later admitted to reciprocation, and the limerence came back with a vengeance. So, maybe it's more of a toggle switch than an off switch.
How off is off?
That does lead to the next complication. Can limerence for an LO really be turned off for good? I've speculated before that probably the only surefire way of eliminating limerence is to have a fully consummated romantic and sexual relationship with LO. That way there is no uncertainty, and you get to know them fully and properly, and all that limerence energy can be properly discharged. But, you know, even that's no guarantee.
If LO is an unreliable partner they can keep you guessing. If LO is a non-limerent, they are not going to respond to your cues in the same way as a mutual limerent would, so you'll always be wondering a bit about the strength of connection. Uncertainty can persist even after a relationship starts, if you are unlucky in the partner you become limerent for. And, stories abound about people who hook up again with their exes years later, with just as much insane passion as first time around. Time is a great healer, so maybe it can heal what you thought was worn-out limerence too.
Are there ways to turn it off?
That leads us to the big question: are there ways that individuals can actively, decisively, turn off limerence? I'm going to offer a cautious "no", but tempered by the slightly more optimistic "you can turn it down to manageable levels". I think that the drives that underlie limerence are so deep, so woven into our psychology and personality and evolutionary inheritance, that they can't be eliminated. But they can definitely be constrained.
While the general principle of purposeful living obviously rests upon this foundation, there are some specific steps that could be taken. First up is self-knowledge. In the case of those that experience the limerence "off switch", I think the circumstances leading up to the precipitating event will tell the limerent something profound about what they were seeking. If reciprocation kills the limerence, it does suggest that it was the desire to be desired that was most important drive. Once that is confirmed, the craving dies. If LO becoming unavailable kills the limerence, then it's more likely that the limerent actually wanted a relationship, was actually drawn to the potential of being with LO.
Doing the deep work of understanding what the limerence is telling you about your subconscious cravings, and where they might have arisen from, will be very useful for decreasing your psychological openness in the future.
Another strategy is to embark on a "deprogramming" campaign. I've touched on this before and am currently putting the finishing touches on an online course designed specifically to address this, as it's the method that worked for me. The idea is to understand the quirks of neuroscience and psychology that lead to limerence, and use them against themselves to overwrite the old script (that LO = wonderful reward). Reprogram your subconscious, and you can dial down the mania.
Finally, a few limerents have been in touch with me to say that medications they have been prescribed to deal with anxiety or depression or other mood disorders have also been effective at blunting their limerence symptoms. I'm not advocating this as a first line response, just to be clear. There is no quality data on pharmacological treatment of limerence, simply because it is not recognised as a condition to be treated. There have definitely not been any controlled trials. But, it's also not too surprising that drugs designed to regulate the neurobiological mechanisms underlying mood, motivation and arousal would also have an impact on limerence. But, you know, don't experiment with that stuff without proper medical supervision.
So, to return to the original question: how long does limerence last? It lasts as long as the conditions that sustain it last, and that depends on the combustible confluence of LO's behaviour and your behaviour. The only certain thing that you can control in that scenario is your behaviour. If you act with purpose, you can turn the volume down.