Sammy got in touch with a great suggestion for a post topic:
Dorothy Tennov writes in her book that limerents often feel betrayed by their LOs (presumably after things have gone south).  If you or any of your contributors have any insights to share, that would be appreciated.

Why do limerents feel betrayed?  Is it because LOs act unexpectedly or do something that proves they're not in love with the limerent?  After my friendship with my LO came to a natural end, I felt betrayed.  Feeling betrayed seemed to make it harder to move on too.  Why did I feel my LO owed me something?  Why did I feel he belonged to me in some weird way? What is the betrayal business all about?  Is there a chemical basis to feeling betrayed as well?
Lots of good questions, there. Let's start with the last.
The neuroscience of betrayal
Betrayal is a complex mix of emotions. It's linked into anger, disgust, violation, fear, and desire for revenge. It's one of those cases where a fairly high-level cognitive task activates multiple subcortical systems that trigger physiological responses (especially arousal, disgust/contamination, and stress responses). Those systems cause profound changes in your body, but it's the context that determines the emotions you actually feel. 
To illustrate this point: arousal can be triggered by lust, fear, excitement, anger, shock – all those stimuli increase alertness, heart beat rate, sweat production, pupil dilation and more – but it's the context in which it happens that determines the overall experience for you as an individual.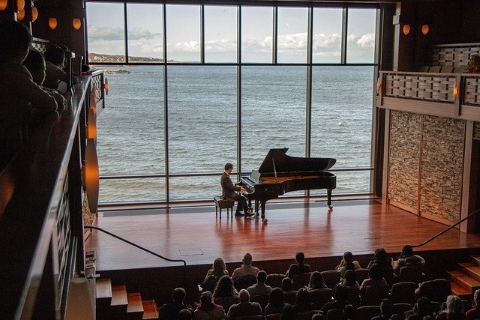 In the context of betrayal, there are some studies that show increased activity in the anterior insular cortex during games of trust (e.g. games where money is staked between you and a stranger and you have the chance to cooperate or cheat). That's interesting because the insula is involved in precisely this process of selecting emotional context. The anterior insular cortex controls disgust and indignation (amongst other things) – so that's how you link those negative emotions to a betrayal of trust.
This is all fascinating stuff, but mostly descriptive – we can identify those areas of the brain that are active when we anticipate the risk of betrayal – but there isn't a simple neurochemical substrate. Similarly, knowing which regions of the brain light up doesn't give much predictive power. The real question is why does the behaviour of an LO trigger feelings of betrayal?
Let's work through the possibilities
You feel betrayed because you were betrayed
The simplest scenario to understand is the one where your feelings are entirely justified. Sometimes LOs can deliberately cultivate a false connection, because they want to get you hooked on them. Sometimes you just are betrayed.
This can take several forms – shared secrets are passed on, intimacy is used to manipulate your feelings, the LO can hint at exclusivity or commitment in the relationship but continue to play the field. Often they are purposefully vague or oblique, betting that if you discover their duplicity later they can plausibly deny it. They are perfectly happy with your misapprehension of the situation.
It's understandable to feel betrayed under these conditions – you gave of yourself in the expectation of reciprocity that never came. They cheated you emotionally, even if they could legalistically point out that they never actually agreed that you were "a couple" precisely.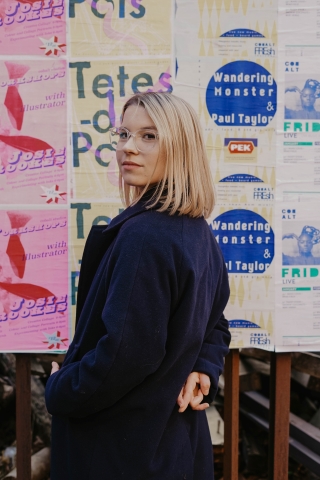 Becoming limerent for someone untrustworthy is bound to lead to betrayal.
Rejection stings
The next scenario is also simple, but painful. You develop feelings for LO, perhaps after an initial period of flirtation that gives you hope, and start to get excited about the romantic possibilities. If the limerent glimmer kindles into a nice fire before you declare yourself and make a move, it can really hurt when they reject you.
No one likes to be rejected, despite it being an almost inevitable aspect of life. It wrecks your mood, leads to anger and embarrassment, and the stinging shame of having misread the situation and fallen for false hope. You took an emotional risk, you made yourself vulnerable, and they did not value the offer of your romantic self enough to accept.
Risk taking is stressful, and emotional risk taking has big consequences. You felt the connection was special and so built up the courage to take a chance and find out for sure, but they shattered your illusions. It's as though they don't recognise the magnitude of what you've offered. It feels like they don't care how crushed you are. 
Sometimes we can react to these situations with anger. We're affronted that they could have been so heedless, and careless with our hearts. That can curdle into a sense of betrayal.
Mismatched expectations
The third scenario to consider is an extension of the last. If you are deeply bonded to LO before you risk disclosure, the sense of betrayal will be even greater when they reject you. The more you emotionally invest in them, the more you build up hope and expectation. 
This is the classic trap of the friendzone. You know they like you, but aren't sure how much they *like* you. You fear that being too frank will spook them, and so you hold your romantic cards close to your chest. There can be lots of confounding factors – perhaps they've previously given an ambiguous response, perhaps they have a dismissive-avoidant attachment style and pull you in only to cast you out. Regardless, the fundamental problem is that by staying close to them, oxytocin will be doing its work of forming a bond. That bond will arouse a powerful sense of connectedness for you, making them a source of emotional sustenance and giving them central importance in their life. 
Unfortunately, the same thing isn't happening for them.
Now, a complication here is that there are multiple levels of friendship. You would expect a Good Friend to be sensitive to your feelings, to make some sacrifices because they care about you – and you would certainly feel betrayed if they started broadcasting your secrets to the world, for example. But you probably wouldn't feel betrayed if they started a new relationship. In fact, you'd likely be happy for them. 
Sammy's question is actually a good barometer of this: do you feel that LO owes you more emotional commitment than your other friends? If so, it's because you have formed a deeper affectional bond, and that explains why you feel betrayed – and not just sad – when the friendship falters.
Your judgement is distorted
What causes the kind of bad decision-making that pushes you into the friendzone? Well it may well be because limerence completely knackers your judgement. Bluntly, you are more likely to misread situations and make poor decisions when you are deep in limerence.
The problem is two fold. First, you are prone to reading too much into your LOs actions and behaviour (good old confirmation bias goes into overdrive). Second, you are likely to be very sensitive to the prospect of losing access to your LO supply. So, you cling to hope, while fearing loss. Not a great combination for decisive action.
Another factor that complicates things is that LO is unlikely to have any idea how much the relationship means to you. Worse still, you probably sense that obliviousness, and get even angrier because… why can't they see?! How can they be so clueless as to miss all the obvious hints you've subtly dropped?! Are they so indifferent to you that they're missing all your cues?!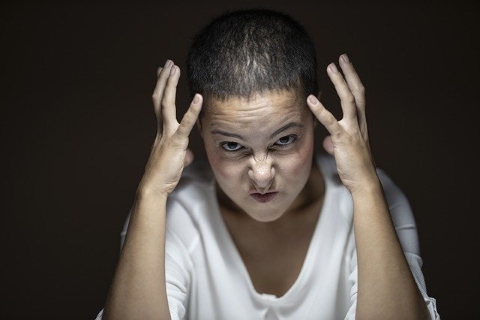 In the final analysis, this is a no win situation. What you want above all else is reciprocation of equally strong feeling, and so you will always be disappointed (except in the rare case of mutual limerence). Any relationship – close friendship, friends-with-benefits, confusing casual sex that never goes further – will be asymmetric. You know how much energy, expectation and importance you have invested in them, and that is not being returned. Even though you can rationally understand that you are the cause of the one-sidedness, it still feels like a betrayal at an emotional level.
They never even gave you a proper chance.
Seeing clearly
The best way out of this trap – as for so much else in limerence recovery – is to recognise that the sense of betrayal lies within you. Those feelings are yours to learn from. You won't get relief by seeking revenge or trying to force them to acknowledge that they have wronged you. If you take that path, through limerence-induced indignation, you are likely to regret it once the fog of limerence disperses and you recover sounder judgement.
Even if you have good cause to feel betrayed (if your LO is toxic), the best lesson you can learn is that you now know beyond doubt that they are untrustworthy. Where the sense of betrayal is less justified, the lesson is that you were assigning far more significance to the connection than LO was. The pain of betrayal is actually the pain of your misguided expectations. Hope for romantic connection is wonderful and nourishing, but it should not come freighted with obligations.
Finally, if you do find yourself in the situation again when you sense the glimmer and want to have a romantic relationship with this potential LO, it's a good idea to reveal your feelings early. It's more honest, it makes them understand better what's going on in your head, and it decreases the danger of slipping into a friendzone of false hope and limerence limbo.
As with so many other aspects of life – in romance, it pays to be purposeful.