A reader got in touch recently, to ponder about the relationship between limerence and ego.
A couple of years ago, R found herself in the awful sweet spot of bathing in professional praise and admiration, but from a married mentor. Predictably, that built in uncertainty caused limerence.
We will draw a veil of modesty over the turbulent period that followed, and skip to the end, when R took purposeful action to detach. She is now at the stage of recovery where she's able to look back at the experience analytically, and try to break down what was going on. Here's one of her insights:
I now see that our professional relationship was highly rewarding to both of our egos; for me his praise also helped to soothe over my ingrained and increasingly debilitating imposter syndrome (which now I have to do the unpleasant and hard work of honestly facing and intentionally working on, for the first time in my life).
Limerence is all about reward. Getting praise from a mentor is hugely rewarding for most people, and especially potent if you are a bit insecure about your performance. But, as R points out, it cuts both ways. It's great to praise people who are doing good work, too. And it can be a positive feedback loop. If the praise makes you work harder to get more reward, the mentor is even happier and enlivened and the whole work dynamic gets a lift.
We covered this concept in a previous Case Study, so won't go too much deeper into it, but the central point is that the limerence starts because of the reward of ego validation, rather than simple romantic attraction. That kind of reward is not so easy to find elsewhere, and so a mentor-LO has particular attraction.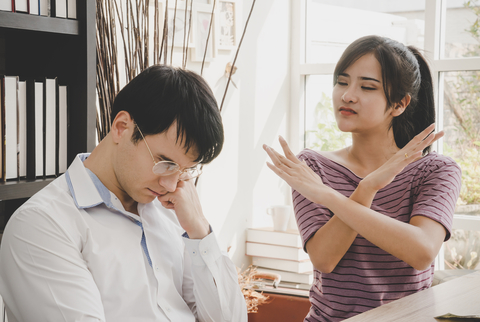 But R raises a related point: what happens during recovery if ego had been an important part of becoming limerent in the first place?
I still have many moments when I think "Does he still think of me? Was it true that he thought I was so amazing and will he really have a hard time getting over me? Is he getting over me?" Since I don't think of this man as a reward anymore but as a gateway to self-destruction, I can't think of an explanation for these thoughts other than my ego, which is annoying because I want to keep intrusive thoughts of any kind about him at bay.
As the current cliché puts it, there's a lot to unpack there. Let's throw open the suitcase and pull out all the dirty laundry.
1. Pride
It's pretty obvious that pride is a big part of the problem. Much of the thrill of being admired comes from the gratification of knowing you are impressive and desirable. Even if the ego-boosting praise is mostly professional, there's always the personal satisfaction of knowing you are the one who earned it.
Once we start on the healthy choice of withdrawal, it is inevitable that LO will notice the change in our behaviour, and it is likely they will start to cool off on the praise in response. Even if we know that the limerent episode has to come to an end for our own sanity, there's a prideful part of us that wants them to stay besotted by our brilliance.
At one level this could be professional pride about our status as protégé, but at a deeper level it's personal. It might have been our work that was praised, but we felt it as personal validation. We don't want that to stop, even though we know it's feeding the infatuation. It feels like rejection, irrational as that is, given that we made the decision to detach.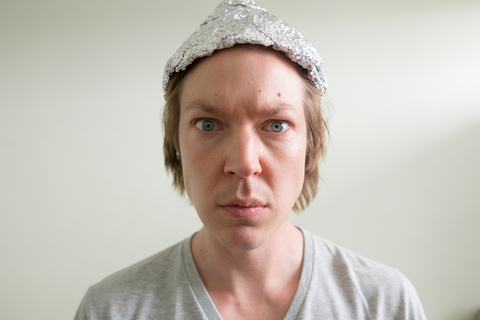 If, in contrast, LO is the one that starts the cooling off, the sting of rejection is even worse. Our pride can really get bruised by them losing interest. Suddenly, ego-validation has been replaced by unsettling doubts. You now have to weather creeping insecurity about your attractiveness.
Regardless of who started the withdrawal, the loss of interest from LO often causes a reflexive attempt by the limerent to pull them back in. This is another way that ego can complicate recovery: when our plan to detach starts to work, the loss of ego-validation is so aversive that we try to prove to ourselves that we can still recapture them if we want.
Our dented pride makes us reconnect, just to show that we still have what it takes to impress.
2. The intoxication of power
Pride doesn't just get bruised by insecurity. It is a cardinal sin, after all, and there are more disreputable causes of pridefulness than earned praise.
If the limerence dynamic was based on mutual flattery and ego-fluffing, it's likely you crossed a few boundaries. If, for example, you'd started testing your powers to seduce or manipulate a mentor LO, you'll be familiar with the thrill of successfully enticing them into impropriety.
It's pretty intoxicating to know that you can get someone with professional status to do what you want. To know that – if you feel like it – you'll be able to use your influence to get them to play some flirty games with you, or show you a little too much favour, or take a risk they otherwise wouldn't dare, to impress you.
Once the mutual ego-fluffing begins to fade, that power fades with it. Even if you made a purposeful and mature decision to bring an end to the limerence yourself, it's likely you will still miss those titillating highs.
Exercising power over someone you desire can be intoxicating. Surrendering that power causes complicated emotions – melancholy, regret, shame, and loss.
3. Manipulative mentors
While we're on the subject of slightly seedy highs, some mentors use praise manipulatively to hook attractive co-workers into intimacy. Perhaps LO was the one crossing boundaries, and using your vulnerability to flattery to get what they wanted.
Once the limerence fog clears, you realise how badly your judgement was compromised. This can start you wondering whether the "thing" between you was real, imagined… or a manipulation on their part. Doubt about this can gnaw at you, especially if you have imposter syndrome.
That can lead again to intrusive thoughts. Your ego doesn't want to accept that you might have been played, and so reviews old encounters for evidence of sincere admiration, or mutual limerence. You end up in a trap of rumination and overanalysis – precisely the trap you were trying to escape.
One shortcut here that could be useful for mental deprogramming is to decide that, yes, they were just faking. You fell for the false flattery of a sleazy LO who was only using you for narcissistic supply.
Wallow in that uncomfortable idea for a while, and use it to sully the memory of reward. Even if it is not true (and it probably isn't) your subconscious will still absorb the unpleasant association. That can help accelerate the extinction of old habits of daydreaming about them.
4. Embarrassment
Another ego-bruising aspect of recovery is the memory of past embarrassment. Maybe you got carried away in the intoxication and went too far. Maybe they had to rein you in at work.
Most limerents have embarrassed themselves in some way (often many ways) over the course of an infatuation. Our egos remember this, and can't bear the thought that all of that risk taking and exposure to ridicule might have been for nothing.
It's rather like the sunk cost fallacy – we commit so much passion and energy into limerence that letting go seems like a loss. Even if we know it's the right thing to do.
We've extended ourselves, made ourselves vulnerable, embarrassed ourselves. And that was all for nothing?
That can be another cue to start wondering about what you meant to them. You search for some sign that they are still thinking of you, still value you, care about you more than the simple transaction of a mutual ego-boost.
The hope is that some form of confirmation or closure might salve the embarrassment. It's a false hope, of course, but when has that ever stopped your limerent brain from trying?
---
Overall, ego and limerence can interact in complex and contradictory ways all the way from first glimmer to full recovery. How your own ego reacts to a limerence experience can potentially tell you important things about the psychological vulnerabilities that you have.
Once you make the purposeful decision to stop the limerent reinforcement, you will discover all new ways that your vulnerabilities manifest. That is actually an opportunity.
Just like R and her imposter syndrome, the purposeful choice to end limerence unexpectedly confronts you with Work That Needs To Be Done. The purposeful choice is to deal with those vulnerabilities at last, slow and painful as that may be, rather than continuing to use limerence as a way to mask them.