There's a lot of moral philosophising going on at the moment, so naturally I thought I should have a go.
The stimulus for this particular topic is the coincidence of a number of recent comments and emails from spouses whose lives have been upended by limerence. The striking thing was that the foundation was similar in all cases (their partner has become limerent for someone else), but the outcomes were wildly different. Even more striking for me was that my emotional response to reading these stories was also wildly different, as was my "moral impulse" on how to interpret the events.
To illustrate this, here are four cases of married men who become limerent for a co-worker. These are the bare facts of each case in terms of what happened, how the man responded, how his wife responded, and what my moral impulse was on hearing the situation.
Case 1:
Man embarks on affair with LO
Man is apologetic to wife, expresses contrition, says he wishes it hadn't happened, but feels incapable of self-control
Wife is determined to make the marriage work and ready to forgive
Moral impulse: man has weak character
Case 2:
Man embarks on affair with LO
Man aggressively devalues wife and abandons his family
Wife is devastated, but wants to salvage the marriage if she can
Moral impulse: man has thoroughly bad character
Case 3:
Man keeps his limerence secret from LO
Man is dismissive, uncooperative and moody, and refuses to acknowledge the problem
Wife is worried about her marriage and her husband's mental health
Moral impulse: man has weak character
Case 4:
Man keeps his limerence secret from LO
Man confesses to his wife, apologises for his emotional unavailability, and wants to talk about the future
Wife is angry, and aggressively confronts (oblivious) LO blaming her for the situation
Moral impulse: wife has bad character
These are obviously highly abbreviated summaries – partly to de-personalise them and save people embarrassment, but also because it's useful to get to the core point of where moral impulses come from.
Can we feasibly reach sound moral judgment with minimal information, or is it all about the nuance? Should we even be framing this in terms of morality, or should it be more about breach of contract? Is a general moral framework a useful tool, or will this always be a case-by-case balancing act? Should we be assigning blame and weighing the magnitude of that blame? Where does forgiveness come in, and is there a line at which we say: there's no coming back from this? 
Obviously, there are no easy answers to these questions – and to be honest, I'm not even going to make the attempt.
Most of us make quick moral judgements based on emotional intuition, but I want to ruminate on the value of analysing your intuitions, where they come from, and how you can use them to make decisions about what purposeful action to take.
Rules of thumb
A good starting point would be to consider some rules of thumb – simplifying principles that help clarify the situation. One such example would be "your thoughts are your own, your actions are what matter." I've summarised this before as "thoughtcrime is a poisonous idea." With this rule of thumb, cases 1 and 2 above are morally culpable (affair with LO) whereas cases 3 and 4 are not (secret limerence). That said, clearly the behaviour of the limerent towards their wives in cases 2 and 3 is an important action that causes harm. Even more tricky, in case 3 it's behavioural inaction that's the problem.
Another rule of thumb could be "everyone deserves a second chance." I think most of us could sympathise with this for cases 1 and 4, but not case 2. Case 3 is more of a grey area – when does refusal to take action become actively exhausting your chances?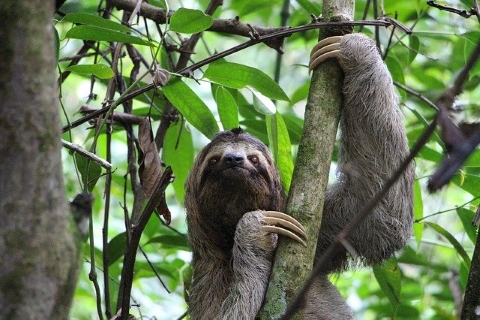 Rules of thumb can obviously be useful, especially for simple cases, but they do often seem to fail the "yeah, but what about…" test.
Have vows been broken?
Infidelity is an obvious breach of the wedding vows. Cases 1 and 2 fail automatically. The vows also include the promise to love, honour and cherish [or similar wordings], so case 3 could also fail. But what about Case 4? Does "forsaking all others" include becoming infatuated with another? How does "for better, for worse" fit in to this assessment? Does that imply forgiveness is required for the husbands in all cases? Do some vows have priority over others?
In fact, there are lots of muddles here: the wife in case 4 hasn't kept to the spirit of her vows either – her husband reached out for help and was rebuffed. You may think her anger was understandable if she felt betrayed, but does that absolve her of her commitment to love, honour and cherish?
Assignment of blame
Another way to approach this issue is to try and weigh the culpability of the people involved. Cases 1 and 2 have clear breaches of trust, but case 1 has shown contrition – does that mitigate? What about the behaviour of the limerent objects in each scenario. We don't know that information (and it would be hard to get), but would it make a difference to how blameworthy the husband is if the LO was actively pursuing them and seducing them? Most people would say that the husband in case 2 deserves more opprobrium than in case 1, but does it actually matter when the fundamental betrayal is the same?
A simpler approach is to categorise people into two classes: good or bad. In this framework the villains are: Man, Man, Man, Woman, in our case studies. Sorted.
That kind of moral certainty seems to be de rigueur at the moment, although the classes are often instead cast around power. So, oppressed=good, oppressor=bad. Or, powerless=good, powerful=bad. That gets even simpler when we assign individuals into groups based on immutable characteristics or religious or political beliefs rather than doing the hard work of understanding their motives and personal history. What an orderly world. We can assign blame to the groups and sidestep all deliberation – a strategy that has certainly never gone disastrously, murderously wrong in the past.
Assessment of harm
A fourth approach is to assess the harm caused by the limerent and weigh that in moral balance. If the wife is relatively sanguine about the betrayal, does that mean it is less of a moral transgression? If the limerent is contrite and that serves to partially lessen the pain felt by his wife, does that matter? Does the fact that the wife in case 4 felt a much stronger sense of betrayal than the wife in case 1, despite the absence of infidelity, mean that her husband is more morally compromised? Does the emotional resilience of the wife alter the moral calculus?
This comes down to a really thorny moral conundrum, which has also been somewhat upended recently. How much does intent matter? If the person affected by the betrayal is devastated, is that an aggravating factor?
We can think of some simple cases – if you cause deliberate harm, most people would agree that is worse than causing accidental harm. But what about harm that is caused by thoughtlessness or ignorance? Should we hold people to a reasonable standard of how predictable the harms caused by their behaviour would be? In fact, that is a major foundation of most legal systems. We most of us do this naturally – mentally weighing whether we think the limerent's behaviour was reasonable, and whether their wife's response was also reasonable. But that is where we can easily get bogged down in problems of who defines "reasonable".
A counter view is summarised by the modern phrase "intent isn't magic". This view posits that it is everyone's moral obligation to anticipate how their actions may harm others. If harm is caused, then a moral transgression has occurred, regardless of the actor's intent. Ignorance of the consequences of your actions is no excuse. So, in case 4 the limerent is morally responsible for the pain his wife suffered, even if he thinks her reaction is disproportionate. Again, this is usually framed in terms of power imbalances – if you are more privileged then you have additional responsibility to understand how your action could affect the less privileged.
Finding balance
This is a highly contentious and inflammatory topic. Is there a way to pick our way through the minefield of disagreements and take purposeful action? Here's the route I suggest:
The civil and criminal justice systems have to balance all the views of all members of society and reach a consensus of what the average reasonable person would consider just. That results in years of social debate and democratic wrangling and judicial review to find an acceptable compromise that constitutes the law. Fortunately, we don't need to take such a broad approach. There are only two parties that matter in a marriage.
The starting point for reconciliation is for both spouses to decide on what they consider reasonable behaviour. Then, they can make a comparison of their two perspectives and decide whether they can be harmonised. This might involve checking for double standards (e.g. you should be faithful, but should also forgive my infidelities) and checking for special circumstances that might need to be accommodated (e.g. my abandonment anxieties mean I need you to check in with me even if you don't think it's necessary). Then, you try and reach an agreement about behavioural guidelines that you'll both adhere to.
This helps clarify many issues: if your spouse won't even engage with the process of discussion, you cannot make progress. If you hit an irreconcilable difference, then you may have to admit defeat. If someone repeatedly breaks the spirit of the agreement, then you have a dishonest actor.
This approach helps properly orientate the discussion to a partnership of equals, as a healthy marriage should be. The opinions of other people, the moral panics of the moment, and the "what everyone else thinks" standard can be discarded. It's a simplification that can allow forward progress, even if it doesn't make the emotional labour any easier.
Good luck to all those going through this.