A guiding principle of this site is that limerence is a psychological trait that a certain fraction of humankind has, and not a pathology or defect to be exterminated. The best approach to limerence, therefore, is to work to successfully integrate it into your life in a way that helps you thrive. An important part of that process is to do some mental excavations into why certain people trigger limerence in you.
A really deep dig might consist of burrowing down to the roots of your life tree, to find out why you have grown into the adult that you are. But there are monsters down there in the deep places of the psyche, and traps for the unwary.
In less purple prose, therapy to understand why you are attracted to people that are bad for you can be very valuable, but also has risks. One is that it can lead to circular reasoning and the temptation to pigeonhole yourself into a pre-existing category (e.g. your relationship trials suggest you have difficulty forming stable bonds, which suggests that your parental attachment was problematic, which means you cannot bond healthily, which proves your relationship trials are due to disordered bonding).
From a more pragmatic perspective, the ultimate reasons why you may become limerent for someone unsuitable are interesting but secondary to the immediate problem: how to manage limerence for these people when they barge into your life.
I would argue that an essential element of a purposeful life is what might be called a "cautious stance" when considering romantic attachments. It is inevitable that we will meet people who trigger the glimmer in us at inconvenient or unexpected times. The best possible moment to intervene and prevent limerence developing is soon after that moment of recognition. That's the point at which we can resist the temptation to deepen the emotional connection, the point at which we can direct our behaviour to neutralise the limerence cues, and stop the downward slide into infatuation before any romantic momentum has built up.
But romance is a very important element of a purposeful life. Most people seek it, most people grow as individuals because of it, and most new people owe their existence to it. So, you know, it's kind of fab.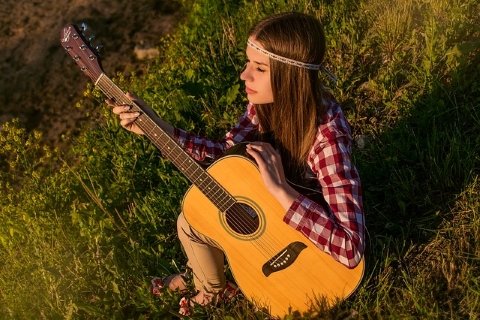 This then raises the question of when to unleash your limerence power. How do you decide when the glimmer is good? How do you identify limerent objects who could be healthy partners in the long run?
Well, some poor souls may be doomed to become limerent only for basket cases. That's a rough hand to be dealt, but with wisdom and purpose you can decide that becoming a limerence teetotal is your best route to lasting happiness and healthy relationships. One way to determine whether this applies to you is to analyse the kind of people that provoke the glimmer, and compare them to the following helpful list of behavioural red flags. Spot these traits in your LOs and move from a cautious stance to a full-on shield wall.
Even for limerents who are not irresistibly drawn to dodgy LOs, the same principles apply. If your current LO exhibits more than a few of these danger signals, step carefully…
1) Flirting
I've covered the perils of flirting before, but the real red flag is indiscriminate flirting. For limerents who are not used to being flirted with, this can be intoxicating, but pay close attention to whether they are flirting with you because they are especially attracted to you (as we all want to believe), or if they actually flirt with everyone. The top of the list for dodgy flirts are those who are so indiscriminate that they even flirt with people of a different sexual orientation. Apparently, this is a thing that gay men are especially attuned to – the straight flirt. If ever there was an indicator that someone is seeking narcissistic supply…
2) Phone etiquette
The prime addiction of the modern age. Also, a great tell-tale for people who value the rest of their network over your company in the here and now. People who interrupt your conversation to check their phone are telegraphing their priorities. People whose phone buzzes every thirty seconds are either very busy and important, or enmeshed deeply into a virtual spider's web of connections. Either way, that little oblong is a portal into agonies of insecurity and uncertainty if you try to bond with these folks.
A linked (and major) red flag is excessive concern for privacy. No-one likes a snoop, but if your potential paramour considers someone else touching their phone tantamount to criminal violation, then watch out.
3) Love bombing
It feels pretty great to hear that someone is head over heels about you. Sometimes, though, this comes disconcertingly early into a budding relationship. This "love bombing" principle isn't just for actual protestations of love – even expressions of how close they feel to you, or how easy it is to talk with you, or how no-one else has made them feel this safe or this special or this happy, would count.
Now it is possible that your LO is a limerent and is therefore – shall we say – predisposed to overwhelming feelings of connection. But most limerents learn after a couple of bad experiences that it is wise to hold the strength of their limerent feelings in for a while (because we know ourselves, deep down, that they are OTT).
Early love bombing can make your head spin, and some manipulative people know this and exploit it. Even if they aren't being manipulative (and they genuinely are crazy for you), people who lack the self-awareness to moderate their overflowing emotions are prone to bursting forth exuberantly with the excitement of new relationship energy, but then losing it just as quickly. Before moving on to the next new person, who is the best match they have ever met… etc.
4) Lots of close friendships with potential romantic partners
Some people have lots of friends because they are extraverts and great company. Some people have lots of friends because they are great listeners and highly dependable. Some people have lots of friends – who curiously all match their sexual orientation – because they like to feed off the attention of potential romantic partners and so cultivate these "friendships" assiduously so as to satisfy their need for validation.
They are bad LOs to be around, unless you like joining clubs.
5) Inconsistent attitude
Another guaranteed trigger for limerence is uncertainty. Love bombing can be followed by the onset of negativity. Small comments that unsettle. Minor criticisms. Maybe just cancelling meetings at short notice.
People that tend to blow hot and cold, emotionally, can be very unsettling at the best of times, but for a nucleating limerent these guys are murder. It's a big red flag if you find yourself wondering whether you'll be warmly welcomed the next time you see them, or made to feel foolish and ridiculous.
6) Keenness to entangle your lives
Red flag number 6 is when potential LOs move quickly to establish intimacy or – even more worrisome – entangle you into their private lives. Things like asking you to keep secrets, asking you to do favours that draw you into their personal business, or giving you expensive or meaningful gifts. Introducing you to family or close friends in a showy way would be another concern. Making you feel obligated, or making you feel you need to reciprocate even when you are uncomfortable, is a classic manipulation technique.
The only thing that these LOs are good for is practice for enforcing your boundaries.
7) A history of troubled relationships
This kind of speaks for itself. There's one common element to all those failed relationships and it isn't the universal unreasonableness of their ex-partners.
8) Overt signs of narcissism
We're dancing around the "narcissism" elephant in the room a bit, so let's confront it directly. Many of the preceding red flags can be indicative of a narcissistic personality. It's also worth recognising some of the other clues: a lack of empathy, delusions of grandeur, self-aggrandisement and/or self-pity (sometimes within the same conversation), excessive vanity, rudeness to "low ranking" people and sychophancy to "high ranking" people, and delight in cheating or manipulating others.
God these people are awful. Just run away.
9) Poor coping skills
Finally, and possibly less obviously than the earlier red flags, poor coping skills is another surefire hook for some limerents. People who seem lost, scared, or vulnerable. People who bear psychic wounds. People who look to others for support and seem to blossom under the influence of a stable saviour.
It won't last. They'll more than likely drag you down into the chaos of their lives too.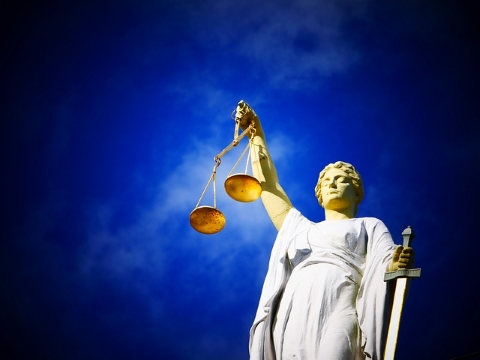 OK, quite a list. Obviously, we all of us have a few of these traits, or are guilty of a few of these weaknesses of character. Compassion and tolerance are good things, so don't be too hasty to slam the door in a promising LO's face. But too many of these red flags, or seen too frequently, and the blunt truth is that you are likely to suffer. These sorts of LOs seem to be crafted in such a way as to maximise limerence in others. So don't succumb. You know better now.
Go forth, fore-armed, and prosper!
p.s. Thanks to MapMake for the topic prompt. Feel free to add more red flags to the comments…