One of the best defences against unwanted limerence is strength of character. The moral fibre, decisiveness and self-discipline to do the right thing even in the face of the tsumani of temptation that limerence brings.
So, how does one go about becoming such a paragon?
Unfortunately, most of us are not prepared for the intensity of limerent temptation. People who – in most other respects – are responsible and disciplined, are confronted by a desperate desire to commune with LO that seems irresistible.
We know we should resist that urge, but find ourselves outmatched. We wrestle with the conflict between our moral compass and our limerent desire, and are unequal to the challenge. That can be quite humbling.
We have to start our attempts at recovery from a position of failure, and like all addicts, we have to deal with the fact that a big part of us wants to fail, and keep failing, because that means more LO supply. It's the most serious challenge that our self-discipline is put to. 
That bald fact leaves us with two options: give in and see how deep the pool of negative consequences really is, or work on strengthening our self-discipline.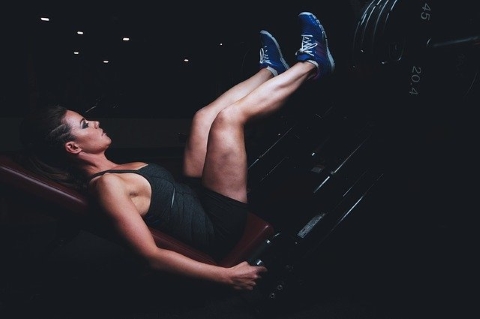 Self-discipline is a keystone habit – one of those habits like regular exercise or constant learning that make all other aspects of life better, in a virtuous cycle of positive reinforcement. As a consequence, the self-help literature is full of suggestions about how to improve yours.
Although people disagree about exactly what self-discipline is, how it differs from willpower, and whether it is an intrinsic trait or something that can be developed, I think one of the most straightforward definitions of the idea is this:
Self-discipline is the ability to do what you should do, when you should do it, whether you feel like it or not.

Elbert Hubbard
That leaves a certain amount unsaid, though. Where does that ability come from? How do you know what you should do? How do you make yourself act when you meet powerful emotional resistance?
There is a whole industry around this, and I have compiled a lot of the best ideas and tactics into a "self-discipline toolkit" as part of the emergency deprogramming course. It's too much for one blog post, but here are the three biggest wins – the unifying ideas that are necessary for any of the clever tactics to work.
1. You already know what you should do
As I argued in the last post, most people know when they are behaving contrary to their moral principles. That's why they feel guilt and regret about their conduct.
The prick of your conscience is your true self trying to communicate to you. It's lost the intellectual argument under the barrage of rationalisations from your limerence-enabling brain, but it's deeply unhappy about the choice you've made. And it lets you know with feelings of guilt.
It is important to develop a good ear for listening to that voice. It has your best interests at heart. It is, however, equally important to examine the sources of the deep-rooted beliefs that give voice to your conscience.
I subscribe to the view that we generally share a sense of fairness and morality that has a biological (or at least, evolutionary) origin. That intrinsic sense of right and wrong is, however, overlaid by the psychological experiences that shape our lives.
Other people can speak through our inner voice – abusive parents, authoritarian teachers, priests, philosophers and toxic friends. Developing the skill of hearing the true, authentic voice of your own moral self is essential to self-discipline, because that is the best way to align your life to your ideals. One way to tell the difference is to be attuned to the distinction between guilt (I shouldn't have done that), shame (I am a terrible person), and fear (I will be punished for disobedience).
Another good way is to pay attention to how your self-esteem varies with your behaviour. There is a direct relationship between self-discipline and self-esteem. The more you successfully motivate yourself to do the right thing, the more you will like yourself. And the more you like yourself, the easier it will become to keep striving to be better.
There is immense value in listening to others and learning from them, but mostly to refine your own views, not to simply adopt theirs.
Get to know the voice of your conscience, and befriend it.
2. You only have to be better, not perfect
Success doesn't have to mean perfection. One of the biggest barriers to behavioural change is that people aim for big epic wins – grand gestures – rather than aiming for daily improvement. The best way to lose weight is not to sign up to run a marathon. It's to consistently eat more healthily, with 10-20% fewer calories than you need to maintain your body weight each day. Sure, no-one is going to put a medal over your head at any point, but after a few months you will have lost a lot of weight.
The other big benefit of this approach is that you will have lost weight in a way that is easy to sustain into the future. If you are aiming for some big finishing line, you are far more likely to simply fall back into your old habits once you've crossed it. You did it. You met the challenge… but you did not transform yourself in a lasting way.
Developing self-discipline is the same. Doing more right than wrong will mean your life is going to get better. Giving in to temptation occasionally is like a cheat day on a diet – regrettable for sure, but if you respond by declaring the whole enterprise hopeless, you are throwing away gains that can be easily recaptured by simply reasserting your ambitions and doing better tomorrow.
A daily habit of small improvements is inexorable. Unbeatable.
3. Practice until it becomes a habit
Following on from that last principle, there are easy, practical ways to make daily improvements. Like any other form of exercise, you practice being self-disciplined in small ways that build up.
One powerful method is to discipline yourself to write down your goals. It sounds trivial, but it isn't. It takes some patience, it takes time, it takes a bit of effort – but not so much that it provokes intense resistance. So, sit down with a pad of paper and start planning.
I talked about this sort of thing before, but there is a world of difference, psychologically and practically, between "I wish my life was better," and "This is what I mean by 'better', and here are a list of steps that I can take to get from where I am to where I want to be."
Not only does this sort of exercise work your discipline muscles a bit, it also helps you understand how your choices affect your destiny.
The more you think about the long-term consequences of your behavior, the more likely it is that you will do the right thing in the short term

Brian Tracy
Similar benefits come from practicing discipline in other areas of life. Go to bed on time. Get up when your alarm goes off. Keep your living environment clean and tidy. Take regular exercise. Eat well.
We all know these habits are healthy. We know that strict but caring adults try to cultivate them in children because they are good habits to have, and will help your life run more smoothly and effectively. But we also typically rebel against them once we are free to live as we please, and have to re-learn the old lessons (sometimes painfully) as adulthood progresses.
What's less obvious though, is that practicing these habits also trains you to resist the larger, fiercer temptations that have the potential to abruptly destablise life.
Limerence for someone I could not form a relationship with is by far the biggest temptation I have ever faced, and it was the small, incremental efforts to exert self-discipline in other areas of life that built the resilience I needed to weather it.
Don't underestimate the power of small victories in preparing you for life's big battles.