In the last post I mused on how life is like a river, and how it is important to navigate it rather than just drift where the current takes you.
That raises the question of where you should steer. What should you aim towards? Where do you want your life to go?
That is not a trivial question to answer, especially once you realise that there are an almost limitless number of possibilities for how you can productively use your time. Should you be an astronaut? Or a writer? A parent? A missionary, soldier, shepherd, games developer, counsellor, magistrate, entrepreneur, foster carer, artist, athlete, candlestick maker, journalist, politician, doctor, twitter warrior, or hermit?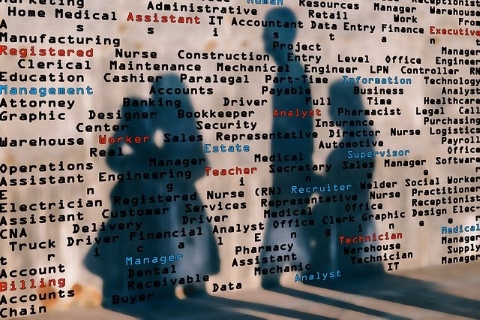 One of the true blessings of a free society is that those of us fortunate enough to live in them are able to choose from a wide range of occupations. We can decide where to focus our energies. We can succeed if we can find an undertaking that matches our skills.
OK, most of us will never play in the NBA or conduct the London Symphony orchestra, but we can build a stable and happy life with people who love us – as dentists, carpenters, builders, receptionists, wedding planners, photographers, parents, aunts and uncles.
Given this embarrassment of riches, it can feel like something of a personal failure if we struggle to find meaning. Given all the opportunities, surely we can find something that we care about? How can so many people be living lives of quiet desperation when they have the freedom to choose how to spend their time and energy?
I suspect that this question is answered by the philosophical ramblings in the last post: most of us drift into adulthood without really taking the time to think about the choices we are making. And once you come to the realisation that your life could be different if you make a purposeful decision to change it, where do you start?
Most people like lots of things. Most people are competent at lots of things, but don't obviously excel at anything. How can you find purpose when given too much choice? Well, despite the wide landscape of opportunity, and the rich diversity of people, there are some core elements that determine life satisfaction for almost everyone. The philosophers and psychologists are pretty united on this. So, that seems a promising starting point to begin the search for purpose.
The three key areas of life
Physical and mental health
Meaningful relationships
A fulfilling occupation
If you neglect any of those areas, your life is likely to deteriorate. If you work on improving any of them, your life will get better. If you want to be more purposeful, focusing your attention on one of these areas is the surest way to find direction.
As ever, there are complexities. These areas of life are interconnected in important ways, which means that if you improve any one area, all the others improve too. If you improve your health, you will have more energy and confidence to expend on the other two. If your relationships improve, you will feel more optimistic and more motivated. There are positive feedback loops that reinforce.
The second complexity is that we are most of us constrained. Our occupation needs to generate enough money to pay our bills and meet the essential needs of life. We don't choose many of our most important relationships (family of origin, especially), and they can sometimes be difficult. Many health problems are outside of our control.
The purposeful response to these complexities is simple: do the best you can with each strand within the constraints you have.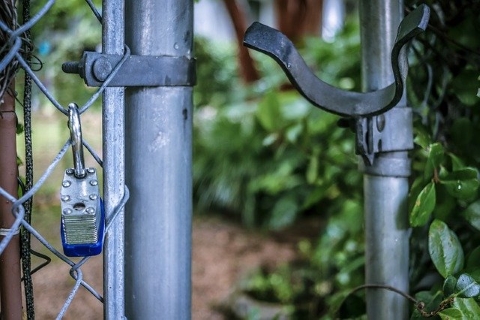 Where to start?
The surefire way to make a rapid improvement in quality of life is to identify which of the three strands is currently holding you back, or causing the most stress. Then, make some plans, and take some first small steps to improving things.
Physical and mental health:
We all know what needs to be done to boost our health: eat well and take regular exercise (both weight bearing and cardio). I won't give advice here – God knows there are a million and one resources online – but the best concise summary I've come across is Michael Pollan's famous dictum:
Eat food. Not too much. Mostly plants.
Aim modestly. Your goal is to maximise your chance of success by making tweaks not grand gestures. Swap candy for fruit. Buy a smaller plate, so that your portion size is automatically reduced. Go for a swim once a week. Try a meditation app. Join a yoga class.
The important point is that any step taken to improve mental or physical health is a step forward.
Meaningful relationships:
There are three major relationships that shape our lives: family, friends and romantic partners. You can't choose family, but you can try and improve your relationship with them. Some parents or siblings are totally toxic, but others are just thoughtless and self-centred, rather than actively malicious. There are things you can try to improve your interactions with them.
Pick up a book on communication skills, and work to improve yours (listening is the critical skill). Try to be honest and patient with yourself and others. Steel yourself to having difficult conversations that have been put off too long.
If you need more friends or a romantic partner, you need to engage with the world. Join a club. Work on your small talk skills. Seek out communities online that have real life meet ups.
Occupation:
All work requires sacrifice. People generally pay you to do something because it requires labour that they don't want to do. It also comes with opportunity costs – if you are doing one thing you cannot do another. When it comes to occupation, the limited, irredeemable resource is time. It is the one way in which we are truly equal. You cannot buy it, and everyone has the same amount each day, so you need to use it wisely.
The sweet spot for life satisfaction is to spend most of your time doing something that is lucrative enough to sustain the lifestyle you prefer, while getting fulfilment from the labour itself. Both of those elements are important.
Artists can live financially impoverished lives, but don't care too much if they are consumed by their creative work. Senior partners of financial firms jet around the world and live lavish lifestyles, because they thrive on the status and workaholic competition.
Most of us find a middle ground – working to earn enough for our families needs, and finding creative outlets in our spare time. The trap is when we drift into an occupation that becomes drudgery, expand our lifestyle to meet the limits of our income, and then realise that a decade has passed without us having achieved much to feel proud of.
The small steps to improve occupation depend on your current situation. If you have responsibilities and commitments, then it will need some finesse. Look to alternative careers. Research your options. Could you set up in private practice? Could you set up a side hustle that could give a financial boost or become a new career? Could you work on your mindset and try to rediscover the fulfilling elements of your current job?
If you are younger and freer, the best advice I have come across for how to choose an occupation is from Mel Robbins. Don't choose something you are passionate about, choose something that you find energising. Try to focus on an occupation where the labour involved is satisfying in itself.
Some people get completely absorbed in spreadsheets and calculations. Some people love researching a new topic, and synthesising their discoveries into a short report. Some people lose hours happily creating a beautiful garden. Some people enjoy imposing order on a chaotic environment.
Working with your temperament is the key to a satisfying job.
Next, actually do it
OK. So, those are the three areas that are likely to have the biggest impact on life, and the best starting point for finding purpose. There is a bit of a problem, though, and that's the fact that most of this is… kind of obvious. Many of these ideas are self evident.
Yeah, wow, eat less junk food. Thanks Dr L! That literally never occurred to me before.

Imaginary cynical reader
Many people will dismiss them as trite and simpleminded, and find some useful rationalisations as to why they don't apply to themselves for some reason.
If that is your impulse, see it as an opportunity to spot your own mental constraints. Is it really the case that you have properly tried these tactics and they failed, or is it more that you half-heartedly tried them from a starting position of scepticism and then when the plan inevitably failed, you at least felt the self-satisfaction of being right all along? 
Most of us actually know what we should be doing to make our lives better. We know it deep down. It's revealed by the uncomfortable pang of shame about our inability to do what needs to be done. We sense that really trying and failing would be devastating, and so we avoid that risk. It is formidably hard to confront the fears and insecurities that keep us where we are.
There are two good ways to respond to this emotional paralysis: first, as outlined above, take small steps. Don't go straight for the spectacular gesture, go for the incremental improvement. Second, work on developing more strength of character.
We'll cover that next week.