One of the topics that comes up frequently in discussions about limerence recovery, is the issue of guilt.
Sometimes arguments about guilt focus on assigning blame, or what constitutes a moral transgression, or how and when to disclose shameful secrets – but these are all just different aspects of a larger problem: wishing you could undo actions you regret.
In the absence of a time machine, coping with regret and finding some route to atonement are the only ways to recover from the past. Unless we want to live in a world where redemption is impossible, we have to be able to make amends and move forwards, and really there is only one mechanism for doing that: forgiveness.
Forgiveness is a complex subject. It should be earned, but can also be withheld unreasonably. It can't be demanded, but shouldn't be given carelessly. Is it an internal or an external thing? Is it something you feel, or something you give? When has someone done enough to earn forgiveness? Are some sins unforgivable? Can you forgive conditionally?
As with any other moral quandary, opinions differ.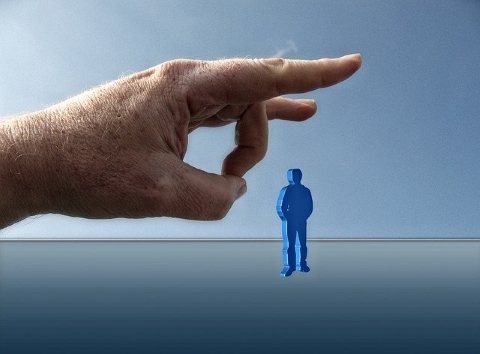 The philosopher and writer Hannah Arendt contributed much to our current conception of forgiveness, both in terms of her intellectual insight, and in being an unwitting case study of its complexity in action. Arendt argued that forgiveness is the only way that we can act freely in the world. Being imperfect beings, we will all inevitably make mistakes, hurt people unintentionally, be morally weak, ignorant, or stupid. Without the possibility of forgiveness, we would be paralysed; trapped by a suffocating fear of committing an error that resulted in permanent ostracism.
In practice, she experienced such ostracism first hand. As a German Jew who had escaped the Nazi regime and fled to the US, Arendt was keen to attend the trial of Adolf Eichmann in Jerusalem, and reported on it in a series of essays for the New Yorker. She coined the term "the banality of evil" in her characterisation of Eichmann as an ordinary bureaucrat, motivated by unthinking obedience and personal ambition, rather than an exceptional monster driven by dark malice. Her perspective that atrocity can arise from mundane causes, her criticism of Jewish leaders who cooperated with Eichmann, and her distaste for the politicisation of the trial by the leaders of Israel, led to outraged condemnation. Her reputation was permanently damaged; some people never forgave her.
Most of us do not have to worry about such momentous events, but we do have to navigate our own personal disasters. So, how does forgiveness fit into limerence? Who deserves forgiveness, and under what circumstances should it be given? What can be done to atone for transgression?
Well, these are non-trivial questions. One way to break them down is to examine the roles of forgiveness for each of the parties involved. I'm working from my usual perspective: a limerent who regrets their behaviour towards LO.
Forgiveness by an SO
If limerents have crossed the red lines of their partners, then a reckoning is due. It can be very hard to negotiate what can be done to make amends, and that will of course depend on the depth of the betrayal. It needs to be an honest and respectful discussion between both parties. My view is that the discussion should err on the side of favouring the SO's emotional needs, given that they have had this unwelcome and destabilising revelation thrust upon them.
There are a couple of guiding principles that help. First, the person seeking forgiveness should only expect it once their behaviour has meaningfully changed, and they are committed to being an honest and open partner. If you were really hoping that your SO will just kind of get over it and relax their vigilance so you can get back to a life of secrets, idle flirtations, and plausible deniability, then obviously you are hoping more for forgetfulness than forgiveness.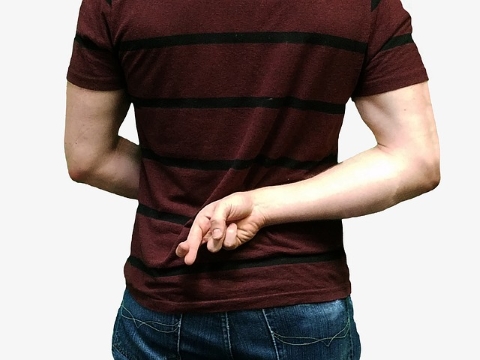 Second, forgiveness does not mean the relationship has to continue. You can be forgiven by someone who still decides that they no longer want to be with you. That's an outcome you just have to live with, bluntly. You can make your case, and try your best to earn back the trust that you broke, but you may not succeed.
Forgiveness of yourself
Even if you have a partner who forgives you, it can sometimes be just as hard to forgive yourself. Some people torture themselves with regret. Given the central role of obsessive rumination to limerence, it's plausible that limerents could be especially susceptible to this problem.
I've written before about how to objectively assess the severity of what you've done wrong, so I won't repeat that, but the question remains: how can you forgive yourself and move on purposefully?
The answer is to accept that you cannot change the past, but you can change yourself in the present, and you can change how you conduct yourself in the future. If you keep behaving in the same way, you will get the same outcomes. If you continue to be secretive or withholding, you will remain vulnerable to falling back into limerence.
A facile way to respond would be to just say "everyone makes mistakes, nobody's perfect, don't be so hard on yourself," and those platitudes may all be true, but they are more like wallpapering over cracks than actually sorting out the subsidence.
If you resolve instead to act with integrity, you will be able to actually believe at a fundamental level that you are worthy of redemption. You're no longer a victim of fate, you are responsible for the direction of your future life. Making a meaningful, and purposeful, change in how you approach life is the best way to begin the personal transformation needed to forgive yourself at a deep level.
Forgiveness of LO
The final person involved is, of course, your limerent object. They could be completely oblivious to what is going on, or a supportive friend, or an active participant in cultivating your limerence. Whatever their background, and whatever their conduct, you are almost certainly going to have a complex emotional attitude to them that needs to be resolved.
I recently had an email from a limerent wrestling with this issue:
Has anyone else thought about the question of forgiveness – forgiving the limerent object for sending mixed signals, most likely unintentionally, and creating unbearable mental chaos in another's life?
For them the central problem was (as ever) uncertainty:
This person disappeared from my life 15 years ago for reasons unknown, not necessarily to do with my limerence, though I was pretty annoying… Their disappearance (and my inability to trace them) meant NC and the eventual death of my limerence.
There are a couple of ways to respond to this. The first is that if the LO had been unintentionally sending mixed signals, then they can't be held responsible for causing your limerence, and so they have nothing to be forgiven for. Another – and probably more constructive – way to look at this is that regardless of their intent, you've been left with years of emotional confusion and uncertainty that you need to resolve in some way to make progress to a better life.
This helps illustrate the internal aspect of forgiveness. Just as we can build up unrealistic fantasies and expectations about an idealised LO that lives in our head, we can also choose to forgive that imaginary version of LO who has been haunting us. From this perspective, the real person who became our LO is a bystander. It's an internal process of forgiveness, and in many ways, it's more a sort of an act of forgiveness of our own subconscious for getting so compulsively hung up on them.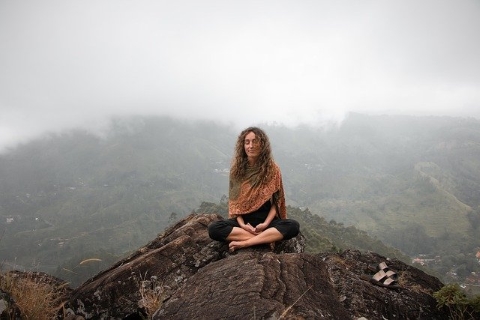 Even in the most egregious example of a narcissistic LO who is actively encouraging the limerence, the decision to forgive can still be an internal one. You can accept that LO is free to act as they will, and that reflects on their character, but that you are not going to hold it against them anymore, and are instead going to move on with your life.
Ultimately, if you want to free yourself of limerence, you have to free yourself of the need to "work things out" with LO or force them to atone for their alleged wrongdoing. You need to leave them behind, and the best way to do that is to no longer link your feelings to their behaviour. You don't need closure, acknowledgement of the pain you've been through, or revenge. You need to let go.
Forgiveness is a great way to emotionally detach.
Being purposeful
If you live in a purposeful way, you will take responsibility for your own feelings and you will extend that same consideration to others: they must live with the consequences of their choices and you won't hold it against them unreasonably. Everyone else in the world is in the same position as you: free to associate with who they will, but also responsible for how their behaviour affects those relationships.
The culmination of these arguments is that forgiveness can be a negotiation or it can be a unilateral decision. Forgiveness can be a way to restart a relationship on a new footing, or a way to end a relationship without rancour.
Forgiveness is liberating.