I recently heard from John, a reader whose wife has become limerent for someone else, but with an unusual twist that I hadn't come across before. First off, John has clearly been reading carefully as he raised an important point:
A lot of content I came across at LwL seems to have been written for a "self-aware limerent"—someone who knows that they are limerent.
Yeah, that's true. I kind of work on the principle that blissed-out limerents who are deep in their obsession are… hard to reach. And also very unlikely to be googling "how to get rid of limerence" and end up here. John, however, has a harder problem:
Then there are those who are blissfully unaware of what's happening to them. My reason behind writing you is that I'm not finding much text on the effects of limerence that has ZERO reciprocation. I mean zero. There's at least two countries distance between my wife and the LO. So what I'm working on is "How to break it to an SO that they are in the grips of Limerence and that's not good". 
The quick, simplistic answer to this question is: You probably can't. It's easy enough to tell them, of course, but having them hear is the problem. The only thing you can control is yourself, so focus on your goals and your purposeful life and do the best you can to navigate through this mess.
While that response is undoubtedly true, I can't help feeling there is an element of defeatism around that central truth. After all, none of us reach wisdom without guidance.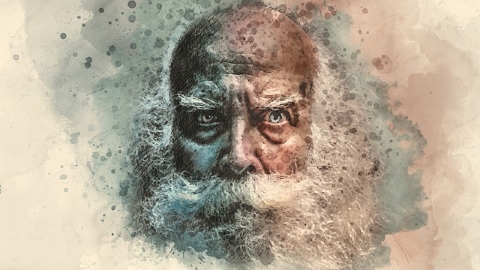 So, is there a way to reach resistant limerents and raise their awareness about what's going on with them? Can friends, spouses, parents, nudge these folks towards the realisation that their euphoric state is not healthy, not based in reality, and not going to last?
John's story goes deeper:
I wonder if NC caused deepening of limerence, which later morphed itself into alternative spiritualities and crystal healing for enhancing affirmations of seeking reciprocation from the absent LO. YouTube and the Internet has plentiful material on this alternative spirituality which would only feed into the ecstasy of limerence as it's full of synchronicities, 5th dimension connections, soulmate spiritual awakening, etc. She now thinks this is her new calling. 
So John's wife has responded to enforced No Contact by retreating into her inner world. She has embraced a narrative about soulmates, Twin Flames; Destiny. Even more, she is sustaining the limerence by trying to reach out to LO through "spiritual" channels that obviously must exist or else how would their Twin Flame souls be able to perceive each other?
I've got to be honest: it's quite hard not to scoff. But it's important not to, because there is a lot at stake for John, and all the SOs out there going through the same thing.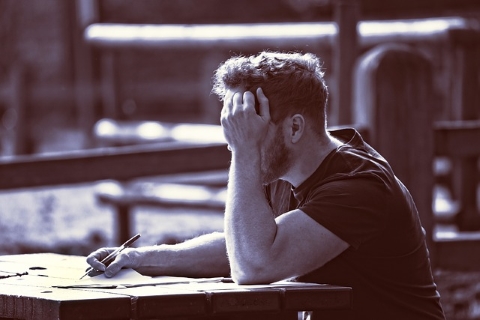 Can we make sense of this? Can we figure out why it happens and what can be done to reconnect with a spouse who has drifted away from a sensible grounding in reality?
1) Limerence does feel extraordinary
I've talked before about the numinous quality of limerence.
Most of us go through life on a fairly even keel, periodically disrupted by periods of excitement, happiness, and depression – as events rock us up and down. But limerence feels like surfing a tsunami. The euphoria is an experience like no other, a strength of reaction to another person that genuinely does feel transcendent – literally "beyond or above the range of normal or physical human experience".
It's not simple to make sense of this. I would guess that most limerents' reaction to their first limerent reaction is to think "Ah! This is Love! It really is like the poets said." The second limerent experience can be a bit of a surprise, but the concept of falling in love twice is hardly remarkable. I guess the biggest difficulties come when someone becomes limerent for the first time after they have committed to marriage. Then they have to wrestle with some testing ideas:
I love my spouse, but I feel something amazingly powerful for this other person. 
Does that mean… I don't really love my spouse?
Or is this something different from simple love? Is it something extra? 
What does this mean about what true love actually is?  
So, limerents like John's wife have essentially got the wrong answer to a difficult question. What limerence practically means is that this person – the LO – has triggered something deep within you, some pattern of traits that is recognised by your subconscious, and provoked an all-guns-blazing motivational program to try and get you to bond with them. This is not evidence of divinity. It's not extra-love or super-love. Limerence is a romantic experience that could be the prelude to love, but is certainly no guarantee of it. 
Simple when you set it out like that, but expecting someone to see that while they are limerent, is expecting a lot.
2) Narratives really matter
Having reached the wrong conclusion, the limerent may find lots of confirming evidence out in the wide world that forms a coherent narrative they can believe in. For John's wife, the extraordinary nature of limerence fits into a spiritual (or quasi-spiritual) framework that is also believed in by millions of other people as a way of making sense of the world. 
This is such an important idea. Narratives really matter. It's the heart of tribalism – because stories are emotional not rational – and we connect with our tribe, our people, by the common story we tell ourselves about how the world works. As an incendiary example, let's consider politics in the UK and US.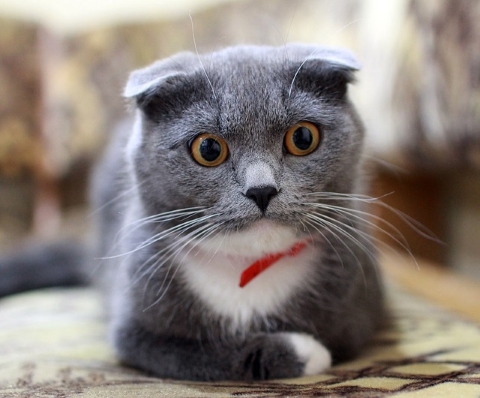 We are currently in a period where two highly vocal tribes watch the same events playing out on the world stage, but come to radically different conclusions. One tribe believes that their country's leader is obviously, undeniably, a racist bigot who is sowing division with his hateful rhetoric. The other believes that at last someone is in charge who is not going to pander to the patronising elites, with their hypocrisy and their sanctimonious scolding, and will actually make the country great again for ordinary people.
(N.B. It's actually a little unsettling just how well those sentences map onto both Donald Trump and Boris Johnson)
The problem is, viewed from their own perspectives, both tribes are right. The same evidence can be used to prop up both worldviews. It's internally consistent as a story – as long as you are selective in the evidence you recognise and biased in your assessment of other people's motives.
And John would face that same problem in trying to reach his wife: it's consistent with her narrative that her husband, limited by his constrained awareness, wouldn't understand the transcendent beauty of her connection to LO. He is hidebound by a materialist worldview. He cannot let go and reach a higher level of awareness. So, of course he responds with confusion and bargaining and denial. 
3) What can be done?
Looked at in this way, there are two barriers to be overcome. First, John's wife needs to come to the realisation that the strength of her emotional reaction to LO is not evidence of LO's specialness. Second, she needs to realise that her spiritual framework for understanding the phenomenon is incorrect. Basically, she needs a new narrative to explain her predicament. 
How do you persuade someone that their worldview is wrong? How do you get them to see a new narrative, a new framing of the facts that makes just as much sense and yet reaches a diametrically opposite conclusion? What you're aiming for, I guess, is the equivalent of a dramatic twist in the story.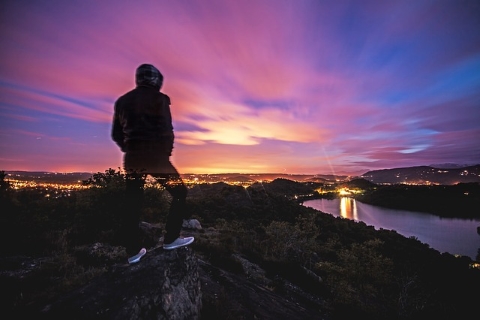 Unfortunately, in real life sudden reversals like this are rare. They do happen – sometimes an event will be enough to make a previous belief untenable, and people suddenly see the world differently. The scales fall from their eyes. Sometimes a guru or mentor dazzles someone by crafting a new narrative that is more seductive and compelling (for good or ill).
More commonly, though, the change is slow. Doubts begin to build. Small contradictions make the old narrative break down. Ideas that used to seem insightful lose their power. Crucially, though, a reversal like this only tends to work in a lasting way if the "hero" of the narrative believes they have discovered it themselves.
That's probably the best hope here. John can do his best to sow small seeds of ideas and hope they sprout, but a full frontal assault on his wife's worldview is unlikely to succeed. Mentioning limerence, explaining the concept, talking about other people's experiences and how they have overcome them may start ideas running. Framing it more as a story of an unmet emotional need than a spiritual connection could help, but it is like leading a horse to water. You can't make them drink.
And that brings us back to the beginning. Ultimately, John can only control himself and his own choices. He can decide how patient he is willing to be while his wife indulges in her Twin Flame fantasy, and at what point he decides that his patience is exhausted. It always comes back to that: what can each of us do to live our own lives in the most purposeful way?