Limerence is all about obsession, but sometimes the thought loops that ensnare us are surprising.
Today's case study is from Violet, who was making progress in recovery before hitting a new roadblock. To set the scene, she became limerent for a colleague, who seemed to be friendly and interested, but gave out rather ambiguous signals:
I have not been able to tell whether my LO has been indecisive or intentionally stringing me along. I have gotten the vibe that he likes me, but not just enough to truly get to know me.
Violet became limerent for this enigmatic LO, and continued to have a confusing friendship with him for about a year. Their interactions were characterised by mixed messages, and an inconsistent communication style that left her wondering who he really was and what he wanted. Ultimately, LO started seeing someone else romantically, and so Violet decided to detach. It proved not to be simple.
She can't avoid LO entirely, because they share both professional and social networks. Consequently, Violet ended up trapped in limerence limbo and struggling to find a way to escape the infatuation without disrupting her professional and social lives.
But then events took an unexpected turn…
However, I have noticed that when I've been stuck in limbo like this most of my "obsessive thoughts" started to concern a friend we have in common, and not LO directly. Because I think he might be interested in her.
Being a limerent, Violet of course analysed the dynamic between her LO and their mutual friend with forensic precision.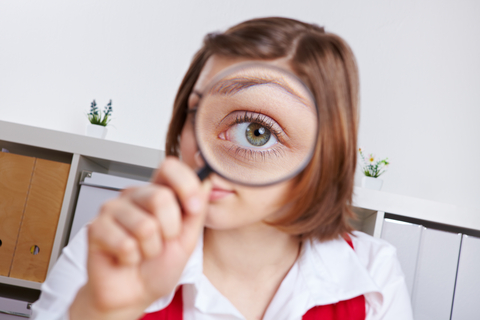 She noticed all the signs – the lingering glances LO kept sneaking, his shyness around her, the vibe of their interactions, the compatibility of their personalities, and her physical attractiveness. In short, she now suspects that this mutual friend could be LO's LO.
I ruminate and worry about "the day of doom" in the future when I find out that they have fallen madly in love and will live happily ever after. It sounds ridiculous when I write it, but it is honestly where my brain goes, and a constantly ongoing thought, which can wake me up in the middle of the night and give me crippling angst.
It's one thing to be assailed by thoughts of your LO, but to be obsessed about the idea of him possibly becoming limerent for someone else, and then have that person invade your peace of mind?
So, that's one part of the puzzle, but another more practical one is how Violet should react to this altered dynamic in her social environment. She wants to be free of both the old obsession with LO and the new obsession with LO's LO, but what does that mean for daily life? How should she behave?
But I'm not quite sure how to relate to him now, if it should be talked about or not. Should I like his stuff on social media? Should I treat him like everyone else, or completely withdraw? I know it sounds a bit like pettiness questions, but this limbo + strong feelings + self-doubt makes it hard to navigate.
These questions, of course, are not petty. They are the stuff of everyday life, and the heart of recovery. It's the apparently innocuous habits that decide whether you reinforce the limerence, or slowly wean yourself off it. How you interact with an LO you cannot avoid completely is a determining factor in how quickly you free yourself of them.
So, we'd better come up with some good answers, team!
The Man of Mystery LO
I've posted before about LOs who are bad news, but one we could add to that list is the Man of Mystery.
Inscrutable people are vexing at the best of times, but if you are one of life's problem solvers, they are maddening. Their erratic behaviour is both infuriating and fascinating. What is going on in their internal world? What do they mean when they say something vague or contradictory?
There is obviously some incompatibility that stops him from taking romantic action, but what is it? Is it a problem with you, or a problem with him? Does he have mysterious secrets that make him overcautious, or is he just not that into you?
Even after making the purposeful decision to detach, the fact that you never figured him out means an LO like this continues to haunt you. It's unfinished business. An itch you can't scratch.
She gets him
That unresolved puzzle is probably at the root of why the intrusive thoughts about his potential LO are now so potent. There's a lot of psychology bundled up in this one.
First, there is the basic competitive urge. You wanted him, he started a relationship with someone else, and so you admitted defeat and decided to move on. But now, he's showing signs of being besotted with someone else. That proves he isn't as emotionally committed to his girlfriend as you thought, which raises fears that maybe you gave up too soon, or didn't try hard enough, or just weren't attractive enough. None of that feels good, and it's wrapped up with the shame that competing for mates is pretty unseemly, so the whole business starts to feel a bit grubby.
That he should emerge from that coupled up with The Love of His Life is an affront.
Second, you committed time and effort to pursuing him without any clear outcome, but then she rocks up and snares him effortlessly. That's pretty annoying. What is it about her that is so intriguing, when you can't even get consistent attention from him? Why is it so easy for her? They just seem compatible, in a way that you hoped to be. You spent months on the puzzle of Him, and she goes ahead and solves it without even trying!
Third, you don't actually know how she feels. He may be besotted, but the odds are that she isn't a limerent and isn't as into him as you are. There's some schadenfreude to be had from imagining him suffering the same agonies of doubt over her, but that's not the healthiest response.
Finally, this new development has upset your plans for recovery. You thought you had the situation under control but – yet again – his unpredictable behaviour has undermined your confidence and made you doubt your judgement. You're back to trying to make sense of uncertainty, with him at the centre of it.  
Leaving versus losing
This last point also reveals that a lot of the psychological weight comes from the difference between you choosing to walk away, versus her stealing him away.
Romantic connections don't often work out, and the choice to accept that and move on is a purposeful and dignified decision. Having someone else turn up and bewitch LO robs you of some of that positivity.
Anyone with a normal level of human insecurity would feel the sting of loss on witnessing LO's infatuation – instead of feeling personally empowered in taking control, you now feel a bit foolish and second rate. You didn't resolve a complicated situation with decisive action, someone else came along and proved you were just outgunned.
That taps into very deep fears about social status and personal worth that are hardwired into our brains. Victory gives a literal neurochemical high, defeat a neurochemical low. Our moods are very sensitive to such defeats and we brood intensely over them, especially if victory had seemed close. That is likely the reason why she haunts your mind so much.
LO's LO is a literal embodiment of the painful truth that in some situations our choices are immaterial to the outcome. 
How to behave
Despite that demoralising perspective, decisiveness is paradoxically the best path out of the briar patch. Violet's purposeful decision may not matter much to her LO, but it matters a great deal to her recovery.
The key point here is that after making the decision to detach from an LO, what happens in their life afterwards is not important.
You made your choice for a good reason. The connection to them was causing more harm than good. The decision to walk away is the right one, and that truth doesn't change even if they marry a princess, come out as gay, move to Timbuktu, or fly to Mars.
Your goal is to accept that they are a puzzle you did not solve, and no matter what extra clues might come your way, what fascinating new developments might help you understand them, or what infuriating behaviour nags at you, you're done trying to figure them out.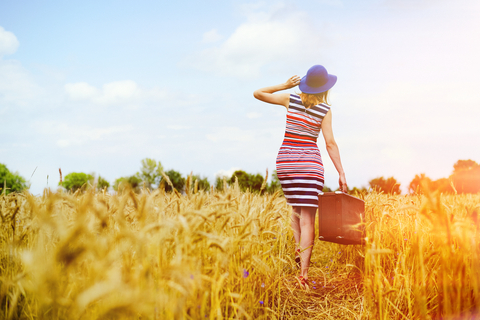 So, in Violet's specific case, the answer is to stick with your original decision. This mutual friend has appeared and muddled the psychology for you, but the initial reaction to him getting a girlfriend and you reaching the limits of frustration with how he behaves towards you, was the right one. That hasn't changed.
With that in mind, your endpoint for freedom is to be indifferent to what is going on in his life. Cordial friendship is fine, but no real intimacy. He's never going to be a close friend – the relationship is already too tangled and too asymmetric and too much emotional labour for you. So, you make decisions about how to interact with him on that basis.
Should you like a social media post? "Yes", if you like it and agree with the sentiment, but "no" if you are just dithering over what it would make him think of you.
Should you talk to him about the situation? No. What benefit is there, given that you have decided to focus your life and attention elsewhere? If you are going to find a meaningful, fulfilling relationship of your own, spend your time pursuing that. Would you interfere with the romantic misadventures of other friendly acquaintances, or let them get on with it in peace?
Liberty from the intrusive thoughts about him and about his possible LO will come from focusing your attention and interests elsewhere. You don't have to cut them out of your social life altogether, but you should start cultivating other friendships more purposefully. Limiting contact as far as you can will help, but developing the recovery mindset is just as important.
You won't see the opportunities ahead of you if you keep casting backwards glances at the past. Focus on the future, and let go of trying to resolve the drama.
Ironically enough, the best way to resolve it, is to ignore it until you no longer care.