Reader Amy got in touch with a query:
What if you end up having Limerence for your therapist? Specifically a trauma therapist who is supposedly trained in attachment issues? Is attachment to a therapist needed to heal from childhood trauma? If there is a strong connection there and trust is built, it seems hard to give up on the work with this person. Lots of new current thinking and models in trauma therapy about how to break barriers between client and therapist. Is it "transference" or limerence?

Any thoughts on this minefield would be appreciated!!
It is a minefield, so I'm going to tread carefully. Trauma has deep, tangled and long-lasting impacts on psychology, and no one school of therapeutic thought has all the answers to how best to approach treatment. In the spirit of that complexity and uncertainty, I'm not going to offer advice to Amy – but I thought it could be useful to think through some of the implications of the psychoanalytic concept of transference from the perspective of limerence.
Dorothy Tennov devoted a section of her book to limerence and therapy, and it is fair to say that she was sceptical to the point of hostility about psychoanalysis and its impact on limerents:
Now that the haze is being lifted from both of these phenomena, it is evident that limerence and psychotherapy have combined to produce untold suffering…

It is essential that the profession be called to task for irresponsibility
Before Love and Limerence she published Psychotherapy: The Hazardous Cure, detailing the damage done by erotic transference to the wellbeing of many female patients. Indeed she credits this previous work as contributing to her understanding of the three conditions for limerence: 1) A person who meets your criteria for an LO, 2) A sign of hope that the person may reciprocate, and 3) Uncertainty. It's obvious that for psychotherapy as practiced in the 1960s:
…all three conditions were more than admirably met.
In fairness, therapeutic practice has moved on substantially since 1979. Transference is not so widely viewed as a positive and necessary part of therapy, but the nature of the "talking cures" still presents difficulties for limerents.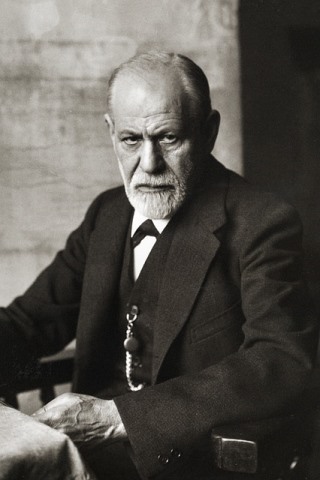 Misinterpretation of limerence as transference
One of the major reasons why Freudian analysis has become discredited in recent years is the fixation on sexual repression as the root cause, or manifestation of, all neuroses. In that context, erotic feelings on the part of the patient towards the therapist are seen as a positive outcome, as they are evidence of transference – the process of a patient transferring the unresolved emotional pain from their childhood onto the therapist as a surrogate authority figure. This is usually viewed as necessary for healing, as it gives the patient the opportunity to relive the old painful behaviours in a controlled setting, and work through their limiting psychological beliefs with a supportive helper.
For those of us that do not see limerence as a manifestation of disordered bonding, but as an element of romantic love that some people experience, the dangers are obvious. The therapist thinks one thing is happening (transference), but the limerent is actually just succumbing to limerence. The therapist may even encourage the connection, dooming the limerent to a life-altering obsession.
How genuine is the patient-therapist bond? 
Therapists can obviously form deep bonds with their patients, being entrusted with secrets and intimacies that the patient may never have shared with anyone else. But, there is an unavoidable transactional component to the relationship too. The sessions are paid for, and the therapist's living depends on the sessions continuing. Don't get me wrong – I am sure that the majority of therapists are honest people with a genuine desire to help others, but there has to be a professional boundary in place, and payment is an element of that boundary. So, blurring that boundary by encouraging limerence as tranference is bound to be problematic. The presence of this boundary will also act as a barrier – and we all know what barriers do to the progression of limerence.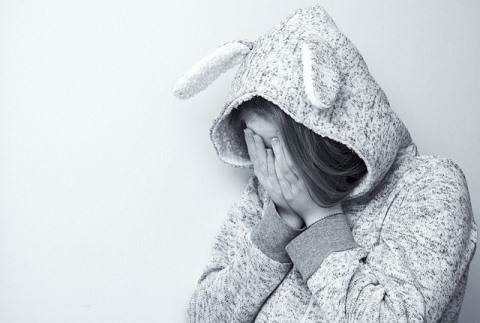 The other problem is that the limerent patient is not likely to be behaving genuinely either. Once limerence kicks in, the desire to impress LO becomes overwhelming. This can cause the limerent to fret about their physical appearance, and how their thoughts and opinions are perceived by LO, to an obsessive degree. They are hypervigilant for signs of approval and will present the best possible version of themselves that they can, to persuade LO of their appeal. Hardly the best circumstances to be helped according to their actual needs and problems.
Uncertainty will heighten the limerence
Following on from the issue of barriers, limerence thrives on uncertainty. It's the rocket fuel. Your typical limerent, presented with someone who is willingly bonding with them, supporting them, maybe occasionally sharing insights into their own personal lives, but also closing down the conversation after a fixed period of time, occupying a position of authority and aloofness, and doing the same thing with all their other clients, is going to suffer uncertainty overload. Especially if the therapist actually is sexually attracted to them, and not as adept at hiding it as they should be.
Combine that with a therapist whose professional community thinks that the manifestations of limerence are evidence of transference that should be encouraged, and you have the perfect recipe for disaster.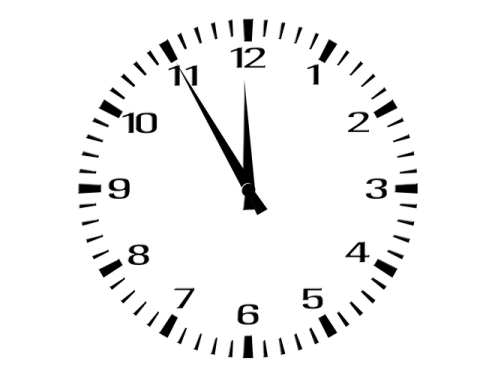 It's the perfect cover for indulging limerence
My general attitude to limerence is that it is a problem if the limerent or LO are not available for a relationship – which they certainly shouldn't be in a therapeutic context. The purposeful thing to do under those circumstances is work to lessen the bond with LO, work on understanding your psychological triggers, and use what methods are available to "deprogram" yourself from the limerence obsession. The main obstacle to success, is that the limerent really, really wants to fail.
The resistance from your limerent brain is spectacular, for all the reasons I've outlined before. So, what if the limerent was offered a socially-sanctioned way to spend time with LO? Indeed, what if they were encouraged that opening up to LO was a healthy and desirable thing? What if they were told that romantic feelings were a good sign that the treatment was working? What if they had the perfect cover for getting limerence highs? Well, all those leading questions illustrate that it's exactly what the psychotherapeutic environment offers.
Early on, the limerent would be pursuing therapy with the speed and enthusiasm of a rat up a drainpipe. A guilt-free limerence experience! But limerence unresolved is awful. That's when the emotional pain really starts, which is why I advocate for acting purposefully to prevent the ambiguous bond persisting. If you persist in the limerent connection after the early euphoria has passed and the debilitating obsession kicks in, you're trapped.
Limerence and attachment
I've opined before that the association of limerence with attachment disorders concerns me. The main disconfirming evidence, of course, is people that have otherwise stable attachments and no notable childhood traumas, but still become limerent in the early stages of romantic love. However, if someone does have attachment problems, and is also a limerent, then they have to cope with a double whammy when a romantic bond starts to form. So the question is: is limerence evidence for unhealthy bonding, or is it a confounding variable that some people have to cope with? And – as Amy asks – is attachment to the therapist necessary for recovery? Tennov would have given an emphatic "no". Seeking a therapist who does not trigger limerence seems a much safer strategy.
Looking to the positives
That's quite a lot of words devoted to picking apart the problems with transference for limerents. What about the positives? Well, I would say that it does make some sort of intellectual sense to think that re-enacting an attachment style with the therapist as a vehicle for transference could be a route to recovery. Transference is not always erotic (or limerent) so forming a quasi-parental bond with a trustworthy therapist could be valuable.
One option would be to seek out a therapist who is not your limerence match in terms of sex/gender (but tough luck on the bi-limerents). Transference in the sense of caregiver or authority figure roles shouldn't be as risky for limerents as erotic transference.
Ultimately, this all adds up to a bunch of uncertainty. Therapy is not a science, and so intuition and emotional response do need to be considered when deciding whether to continue with a specific therapist or a particular approach. As ever, using purposeful living as a principle should help. If therapy is not helping you understand yourself better, and not leading you to develop more resilience, security, and self-sufficiency, there is cause to doubt its value. I'm not sure there is a hard and fast rule as to when you should continue with a painful process that may help, or abandon it to try something new, but if limerence for your therapist adds to the distress, then it should probably be confronted (most obviously by disclosure to spouse or therapist, or by ending the therapy and going no contact).
Anyway: enough of the inconclusive speculation. If anyone in the community has experience of this situation either as patient or therapist, please chip in and share your wisdom in the comments.
Best wishes, Amy, and hope you find a purposeful path through this.