A case study about the long term implications of living with limerence, today.
J contacted me with a couple of questions, and an observation about life two years after her last limerence episode ended:
I miss the 'high', the euphoria, the in love bliss and blissful dreaming. I don't miss the the crazy OCD obsession, worry, guilt and anxiety, lack of focus and concentration. Question really is do I actually miss him? I'm still not sure on that one. Maybe I just miss the adolescent dream of 'the one' which either I haven't found or in the real world doesn't exist? Will I forever be plagued with this nagging sense?
I suspect that many limerents find themselves in this position. The limerence resolves itself one way or another, finally giving relief from the obsessive mania, but they are also left with a sense of loss. Intellectually, they can recognise that they are better off now, but there is also the bittersweet memory of how wonderful it felt early on – how much promise, excitement and opportunity filled up their hearts during the euphoria.
Once the pain has subsided into memory, questions like J's start to creep back into the mind. That's when we limerents start to wonder: could I have somehow kept the benefits – kept all the promise and hopeful excitement of limerence – without suffering the harm?
Let's take J's questions one at a time.
Do I actually miss him?
My suspicion is that what you actually miss is the elevated mood of euphoria – the optimism, energy and excitement. LO himself was a vehicle for producing that altered mental state, but it was the sensations of limerence that were actually the most rewarding aspect of the experience.
It's a complex psychological situation, though, because obviously LO triggered those feelings. He isn't actually the wellspring of the emotional intoxication – that comes from within you – but everything gets tangled up because he was the drug supply that most reliably caused your intoxication.
As a consequence, LO is inextricably linked with that feeling of reward, and the prospect of bonding with him, specifically, is part of the giddy thrill of limerence. The more time you spend with LO, the more it reinforces the mental connection – They can make me feel like this, so They must be special. It's a particular kind of beauty.
But, he was also the cause of all the negative experiences – the mania, the intrusive thoughts, the compulsion, the debilitating anxiety. What you really miss is the positive aspects of limerence, not the limerent object who (for whatever reason) was not an appropriate person to bond with.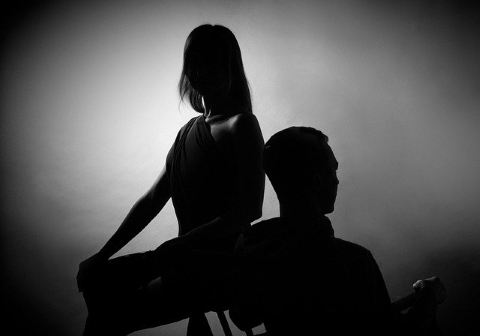 Is it an adolescent dream?
This is another multilayered question. Certainly "the one" is a silly concept in its purest sense – that there is one unique individual out there who is a perfect soul-match, and if only you can find them you'll live a life of timeless romantic bliss.
But having "a one" is not silly. There are plenty of people who can trigger limerence in us, and can provoke that wild sense of cosmic connection. The key thing is not assigning responsibility for your happiness to them, or believing that there is someone who – just by bonding with them – can make all your problems, insecurities and worries disappear. The real version of "the one" is someone who loves you sincerely for who you are deep down, but also helps you to become a better person. Someone who supports you while you solve your own problems; a combination of lover and Aristotelian Good Friend.
There is a school of thought that putting such high expectations onto one other person is impractical and dooms the relationship to fail. There's wisdom in that, and the popular vision of a True Love who can be everything to us is a modern invention, but a lot of us have that dream, and yearn for that sort of deep communion with another person based on profound mutual love. It can and does happen, so it is not a hopeless adolescent dream. But it isn't effortless, either.
I think that a lot of limerents make an understandable error of judgement when they first experience limerence. They equate the magnitude of their limerent feelings to the desirability of their LO as a partner – "if I feel this strongly about LO, then they would be an amazing romantic partner". In reality the two factors are only loosely related – many rogues and narcissists are potent LOs, and many non-LOs make excellent romantic and sexual partners. The traits and conditions that cause the glimmer for you are unlikely to predict whether long-term love will survive. Limerence is not a good detection system for identifying The One.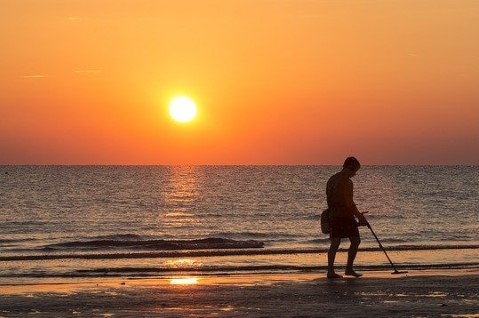 Finally, it is also perfectly possible that monogamy may not be the answer for you. It isn't for everyone, and there are other ethical models for romantic life that don't focus on one single, unique bond. We all need to find our own purposeful path to a fulfilled life.
But don't give up on your dreams just because they were formed in the hormonal furnace of adolescence.
Will I forever be plagued by this nagging sense?
Yes.
It's rare that I am so unequivocal, being by nature a cautious centrist, but my intuition is that nobody forgets the emotional fireworks of limerence, or the experience of living in that state of exaltation. I think the best that can be hoped for is the wisdom to see that seeking the natural high of limerence comes with hefty cost in the long run, like any addiction. It is also possible to transform that nagging sense of loss into a kind of wistful nostalgia, remembering past limerence fondly as a life lesson.
But is that too defeatist? Can we use limerence responsibly? It's possible.
We've talked before about the distinction between pleasure and happiness, and I think this is another example of where that perspective is useful. Really, there are two major drives to seeking limerence: the euphoria of the early stages, and the craving for deep connection with this wonderful other person.
Pleasure-seeking is certainly possible.
I'd even argue that we all of us need to do it in moderation, to avoid falling into grey despondency. Other experiences can approximate the pleasurable overarousal of early limerence – skydiving (or other extreme sports), partying, dancing, erotica, art, travel, food, drink, and, yes, chemical highs. It's a different quality of pleasure, for sure, but at a neurophysiological level, the mechanisms are all much the same. We can find thrills when we want to.
Happiness is not as showy. It comes from more fundamental sources of fulfillment. Helping others, love for family, purposeful work, creative expression, learning new skills, building things. This is closer to the deep, abiding satisfaction that bonding to an LO seems to promise (even if it's ultimately a false promise). Bonding with someone good for you is a very effective route to happiness, and it doesn't depend on limerence. In fact, healthy bonding dramatically outlives limerence, providing ongoing happiness long after any tingles have faded.
---
Don't mourn the loss of past thrills. Seek new, healthier ones, secure in the knowledge that you chose them with purpose. Don't trust the dubious neuro-alchemy of limerence.