Ah, those early days of giddy intoxication. The bliss of being with them, seeing their smile, hearing their laugh, basking in their company. Infatuation can feel marvellous, but it can also feel a bit… unhealthy. Many people caught up in the greedy romantic mania of infatuation wonder whether it will turn into a more stable kind of love.
The good news is that infatuation can turn into love. The less good news is that the strength of infatuation is not a indication of whether it will. In fact, the factors that cause infatuation, and the factors that lead to healthy, long-term love can be quite different. 
So, how can you tell if your infatuation will transform into love? Well, a good starting point is to analyse what infatuation and love really are.
What is infatuation?
Infatuation is an intoxicating attraction to another person, that seems – if we are honest with ourselves – a bit over the top. It's the feeling of exhilaration, excitement, and thrilling tingles of romantic possibility that some people experience in the early stages of love. You become so besotted with another person that it seems like they have some sort of extraordinary charisma or animal magnetism that's irresistible. 
Infatuation is also based in fantasy. You don't know the other person well enough to have formed a meaningful bond to them. Your daydreams about them are conjured from your own desires, and they act the part you assign them as a dutiful imaginary player in your inner fantasy world. The possibilities are tantalising, but untested. In the early stages, this kind of exuberant dream is just a crush, but it can also deepen into a more profound and persistent mental obsession.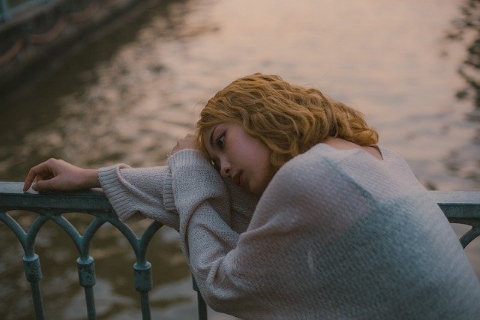 Sometimes infatuation can feel so powerful that it becomes scary. It feels as though your emotions are brittle and unstable – that your mood swings wildly from exhilaration to shivering anxiety, depending on their behaviour. When infatuation has progressed to the point that you are desperately craving this other person, rather than just enjoying their company, then it's likely you have fallen into a state of limerence.
Limerence is best described as addiction to another person. When your infatuation feels out of control, it natural to start to wonder exactly what is going on. Is this really what love should feel like? Is this going anywhere good? What does it mean that you can't stop thinking about them even if you want to? Why can't you concentrate on anything else? 
When emotions are running this high, it feels like the only way out is to consummate your desperate desire for a romantic bond, and hope that the mania will transform into something more positive and nourishing. 
What is love?
An easy question to answer! It's only occupied humanity for a few thousand years, after all.
There are, of course, many types of love. Love for family. Erotic love. Spiritual love. Companionable love. For people who are infatuated, the most common kind of love that they are hoping for is a deep romantic bond – a blend of sexual attraction, affectional bonding, and emotional support. The kind of love that long-term relationships are built from. The kind of love that stories that end "happily ever after" are written about.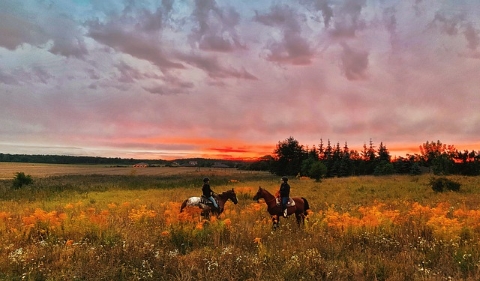 That kind of love is not built from fantasies. It might start in infatuation, but it grows slowly from mutual care, physical and emotional intimacy, and personal compatibility. For it to last, you have to genuinely like each other, communicate honestly, compromise occasionally, and commit to keeping it alive. 
Fairy tales often miss out this last bit. Once you've triumphed over adversity and the sunset has been ridden into, someone needs to see to the horses, cook dinner, make the money, and do all the chores. While helping each other grow, and keeping each other entertained.
It's really great when it works, and may even lead to new forms of love that you had never imagined could become so important.
This kind of love can grow out of infatuation, but there is no escaping the fact that it takes time.
How can you tell if your infatuation will turn into love?
The urgent desire of infatuation can be a prelude to lasting love. They are certainly linked – infatuation is a very effective way of pushing you to try and pair-bond with a potential mate – but the key point to realise is that the strength of your desire is not a good predictor of whether love will blossom. The kind of people that you become infatuated with – or become limerent for – are not necessarily good prospects for long-term love.
How can you assess whether or not your own infatuation will turn into love? Well, there are a few pointers that can help along the way.
First, try and figure out what kind of person you are romantically excited by. If your infatuation is commonly focused on someone of poor character, chances are that this will not turn into a stable loving bond. You are more likely to just become hopelessly hooked on their false promise. 
Second, see if there is any way to reduce uncertainty in your relationship. If you can be direct about your feelings, and get a clear answer about whether your "limerent object" is also keen for a romantic connection, the strength of your infatuation should fade.
Third, try and find ways to sidestep the tendency to idealise your limerent object, and instead make an objective assessment of how compatible you are. Is your infatuation a mutual "ecstatic union", or is it passing mania that is masking a fundamental incompatibility that will undermine efforts to form a loving bond?
The goal is to try and minimise the impact of the reality-distortion field of infatuation, and look beyond the period of being giddy and "in love," to the point where you love each other as real people with all your flaws and idiosyncrasies.
If you really like the person you are also head over heels about, the prospects are good. And fortunately, you can improve your chances of success further by focusing on your own personal development, purposeful living, and willingness to work on building a healthy relationship built on mutual respect and affection.
And to end on one final bit of advice for those who are currently caught up in romantic delirium: watch out for dodgy limerent objects. They're bad news…