In the last couple of posts, we've covered some key arguments for why monogamy exists and why it is so hard to sustain. In this last of a trilogy, I want to take on the moral cases for and against monogamy.
Let's dive straight in…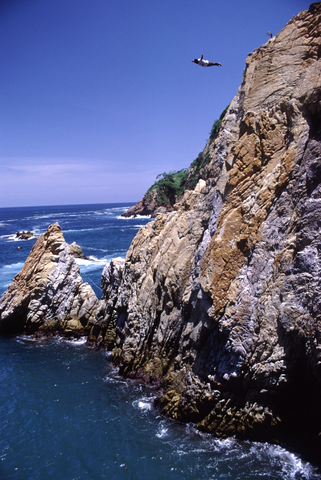 1. Evolution is not a useful moral guide
There are a lot of claims made about how human behaviour can be explained by evolutionary psychology. There are just as many counterclaims, and the field does have a bit of a reputation for peddling "just-so" stories. Nevertheless, there does seem to be a good case that social monogamy plus covert infidelity is the best reproductive strategy for both men and women.
Evolution, though, is all about competition, and the drives that promote reproductive success are independent of morality. Lots of reproductive strategies can work, and the competition for mates takes place in a dynamic and unpredictable environment. There are some behaviours that improve reproductive success (at least in the short term) that most people would unequivocally consider immoral – rape, cuckoldry, coercive control, mate poaching.
This helps illustrate the fact that morality is, in large part, the ability to constrain impulsive urges, in order to succeed within a complex social environment. Understanding our evolution is useful for understanding where intrinsic drives come from, but it's very little help for understanding how best to manage sexual relations in any society more orderly than simple winner-takes-all anarchy.
Through all the pressures that have shaped our evolutionary past, the most profound advantage that humans have is that we are adaptable. We can use ingenuity to live in almost any environment, and we can use culture and language to change people's beliefs and behaviour. That flexibility explains our success as a species, but it also explains why there is so much difficulty in settling questions of sexual morality.
We can adapt to almost any social model.
2. Utopia is an illusion
That flexibility allows us to dream, and devise ways of living that balance our personal freedoms with the need for social harmony. Most people want a middle ground between unfettered carnal indulgence and monastic abstinence – a social structure that is humane, fair, and which minimises oppression of the heterodox.
Unfortunately, it is a lot easier to imagine solutions than to find ones that actually work in practice. This is the trap of Utopia – a theoretical ideal that works perfectly as long as everyone behaves just how you think they should. In practice, people act as they will, and spoil even the best laid plans.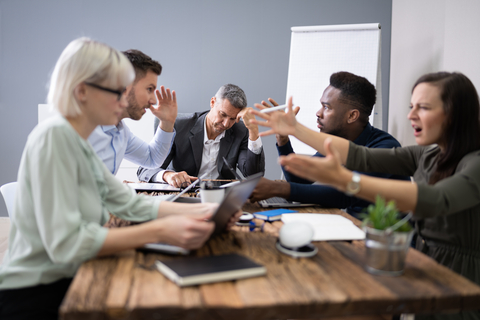 A conservative utopia emphasises monogamy, and expects people to sacrifice personal desire for the good of family. Duty is more important than sexual gratification. Nobility comes through integrity and faithfulness. This message is often buttressed by religious and moral edicts. People resist temptation and become better.
A liberal utopia emphasises freedom from sexual shame, acceptance of non-traditional relationships, and openness to sexual adventure. Consent is at the heart of morality, and recreational sex outside of long term love is beneficial. Constraining desire leads to unnecessary suffering based on outdated beliefs. Ethical polyamory fits this ideal better.
Unfortunately – as well as being incompatible – these utopian dreams crash against the rocks of human imperfection. Regretted marriage, regretted sex, jealousy, unwanted pregnancy, sexually transmitted diseases, heartbreak, abusive spouses, frustrated desire, manipulation, rejection, insecurity, and, of course, limerence for someone else.
3. A case study in clashing ideals
A case study could be useful to illustrate this gulf between theory and practice. Bertrand Russell was a famous mathematician and philosopher, an aristocrat, and a public intellectual. In 1929 he published a book titled "Marriage and Morals," which was a blistering attack on Victorian attitudes to monogamous sex and marriage. In 1921 he married Dora Black (his second wife), a writer and philosopher who also advocated free love and was reluctant to marry Russell, but was persuaded once she became pregnant with their son. There seems to be no reason to doubt the sincerity of their beliefs, or their determination to try and live by their principles.
Things started to unravel for the Russells when Dora became pregnant by her live-in lover, an American journalist Griffin Barry. With Barry, she had two children, Harriet and Roderick. Bertrand initially tried to accept the situation and even registered Harriet as his child, but ultimately, he abandoned them all for another woman who became his third wife (with whom he had another child). He divorced and married for a fourth time, and continued to have extramarital affairs throughout these later marriages.
It is hard to find much information about Harriet and Roderick (or of their father Griffin Barry) in accounts of Bertrand and Dora Russell's lives and work. Harriet published a memoir about her father entitled "A Man of Small Importance". Barry had wanted to establish a family with Dora and their two children, but she only ever saw him as a lover, not a partner, and he eventually returned to America. I've not been able to source a copy of the book, but reviews describe the Russell-Barry household as a "complex, difficult, extended family". According to his daughter, Barry died "a poor, lonely and disappointed man".
Liberation from monogamous oppression gave Bertrand and Dora Russell the freedom to love as they wanted, but the emotional impact of their choices on five children and numerous other adults, who often wanted the stability of more conventional family lives, was an inescapable consequence.
4. Individual desire versus social accountability
Social life depends on compromise. Most people accept that constraints on behaviour are a cost of living in a free but stable society.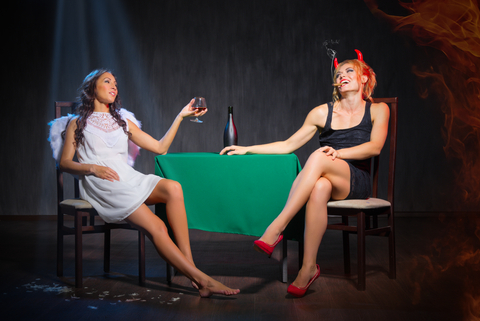 Some choices are easy – no respectable person thinks that rape or death by stoning for adultery are acceptable – but people disagree on how much responsibility you have to your community, versus how much liberty you should have to make individual choices.
This seems to be one of the moral fault lines that divide us. Some believe that social conventions are a form of coercive control that protect the interests of the powerful, others that they are hard-won wisdom that are needed to curb our destructive impulses and civilise us.
Institutionalised monogamy is the current convention, but the most powerful argument against it (in my view) is that it is unrealistic to expect a single partner to meet all your emotional needs. It's impractical to seek comfortable companionship and sexual excitement from the same person. They are incompatible urges. The simple solution would seem to be social acceptance for separating recreational sex from long-term partnership.
But life is rarely simple.
The choice to open relationships leads to numerous thorny questions. Where are these willing "outside partners" coming from? How can you be sure they are fully onboard with the sex being commitment free? What if you become limerent for your "side piece" or them for you? What if one partner in a long-term relationship has no success finding a sexual outlet and grows so demoralised and resentful that the companionship is destroyed? What if they become consumed by jealousy? What if your companion wants to spend your personal time together talking about their outside sexual adventures? What if you need support one night when life has given you one of the shit sandwiches it specialises in, and they are off galivanting?
What if you pick up a disease? What if your partner starts spending your family assets on a younger sex partner who you can see is only in it for a quick buck? Isn't casual sex always a bit transactional? Where would prostitution fit in to this moral framework? What if you discover that frequent recreational sex makes you feel hollow and spiritually diminished, like a sex addict? What if, instead of liberating you, it ends up estranging you from your partner?
Every choice has unforeseen consequences. Every model requires sacrifice.
5. The art of compromise
How do we resolve this tension between different worldviews? What social tools are available to accommodate conflicting opinions?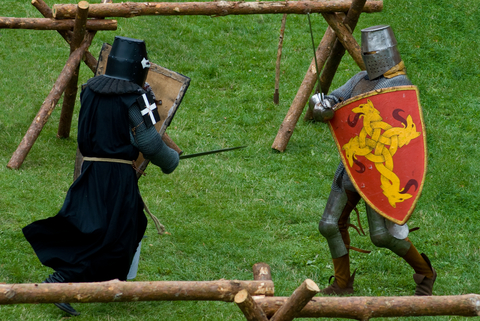 I'd argue the only way through this is tolerance. The critical factor is to credit people with moral agency of their own, and accept that disagreement is not evidence of moral failing. One person's choice of polyamory is not a moral judgement on another person's choice of monogamy. Both lifestyles can be ethical – but done properly, both take practice and effort and good communication and compromise, and have to accommodate imbalances in libido.
However, that individual moral principle doesn't necessarily mean that both lifestyles are equally harmonious for society. Tolerance is one thing, endorsement is another. Looked at from a pragmatic, utilitarian position, social sanctioning of monogamy results in less reproductive inequality, less sexual violence, and better outcomes for children than seen in polygamous societies – as outlined previously. Social interests are served by encouragement of monogamy.
Polyamory suits attractive, affluent people, as they have many options and resources available to pick sexual partners, juggle complex lives, and manage unforeseen consequences. It is an elite pursuit. But just like wealth inequality, it can have corrosive effects on society when "uncompetitive" people start to build up resentment at their exclusion.
It seems ironic to me that people who are laissez-faire about wealth inequality are often sexually conservative, while people who are enraged by the gulf between rich and poor are often disdainful of "incels" and consider them entirely responsible for their own predicament.
Lying, as I do, in the far-centre, politically, I'd argue the best system would be a compromise: a liberal attitude to sex and love based on freedom and consent, but where civil society incentivises people to adopt the most social-stabilising family model. From this perspective, institutionalised monogamy could be viewed like progressive taxation – a check on the excesses at the top.
Happily, that does seem to be the direction that we are taking in Western social democracies – increased acceptance of heterodox lifestyles, but with legal approval and cultural orthodoxy for monogamy.
Heck, maybe we've inherited a pretty good system after all!