A central premise of the "limerence as person addiction" concept is that limerence becomes addictive because of the dopamine high. Being with LO is rewarding. Thinking about LO is rewarding. You get a thrill of excitement when you're with them, and live in an almost perpetual state of heightened arousal, punctuated with moments of even higher euphoric overload when things are going especially well.
After a while, of course, things go bad. Dependency sets in. You used to get a high in their company, but now you just feel like shit if you can't get your fix. The euphoric bump is barely a molehill. You escalate your bonding behaviour (possibly making even more of a fool of yourself), but it no longer gives you the high it once did. Now it just makes you feel wrung out and desperate. You hate yourself for craving them.
It's easy enough to grasp the fact that this is unhealthy but, as with other addictions, there is bound to be resistance to overcoming the limerence habit, because your subconscious keeps seeking the old high. To overcome that resistance and break the habit takes character and self-discipline.
One of the best ways of cultivating both of those traits is to live in a way that is generally more rewarding. Day to day life is full of hardships and demands, but there are some bedrock principles that can help to lighten the load, and some tricks you can try to set yourself up for a happier and healthier life.
The best way to resist the blandishments of limerence is not to deny yourself joy and chasitise yourself for your weakness, it's to find healthy sources of reward instead. The neurocircuitry that drives limerence evolved to make us motivated, to make us seek rewarding things, to make us restless when we're bored and prompt us to see if there's something really exciting that could be discovered with a bit of exploration. So, use it for what it was built for.
1) Get to know yourself better
A great starting point, and valuable for all aspects of life. We most of us go through a period in adolescence and early adulthood where we try on various personae and see how they fit. We may strive to be cooler, stronger, prettier, more popular – whatever we feel is lacking in ourselves – and lose sight of who we used to be. Maturity brings the realisation that real fulfillment comes from getting to know who we really are, not who we imagine we ought to be, based on an adolescent ideal. For many people this ends up being much harder than expected. They may have spent many years suppressing their nature to please others, or imitate others, or have been ground down by dismissive or disdainful parents or friends, until they've forgotten who they really are, and what would give them peace. So, getting to know yourself, embracing who you really are, and being the best version of that true self is the goal that really pays off.
2) The philosophers' remedy
Speculating about how to live a good life has kept philosophers in work for centuries. Millennia, in fact. There are many Schools, and many paths to wisdom. Studying philosophy in itself is a good goal – a rewarding and mind-expanding pastime. But that takes time and we now have the big advantage of being able to pick the fruits of those millennia of philosophising, and take a short cut to fulfillment. There are three key principles that seem to be universally esteemed by the philosophers: friendship, connection to nature, and meaningful work. Seek good friends. Spend time in nature. Find work that is meaningful to you. These are core principles for countering sadness and nihilism, and elevating your mood. They are also free, and there for the finding, if you can muster the will to seek them.
3) Develop a new skill
The satisfaction of mastering a new skill shouldn't be underestimated. You could choose something to rival limerence in terms of exhilaration – skydiving, or scuba-diving, or drag car racing – or you could choose something more modest, but that you've always wanted to be able to do.  Maybe it's time to learn to play the piano, or juggle, or DJ, or sculpt? It doesn't really matter. What matters most is that you identify something you would like to try for it's intrinsic satisfaction and go for it. As a trivial example: I recently decided that I wanted to learn how to solve the Rubik's cube. I have no idea why. Some vestigial nostalgia from my childhood, but I bought a Rubik's cube, and spent a few hours with YouTube tutorials until I could solve it. As those last few blocks slid magically into place, I grinned like a child.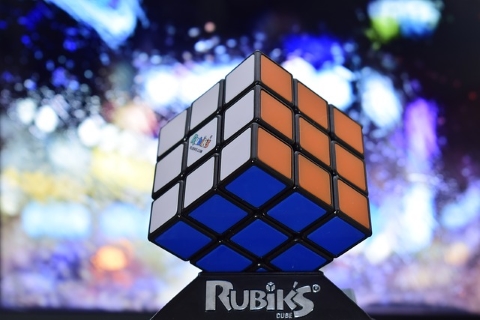 I'm not pretending that it compares to the sensational overload of limerence, but enough of these small hits of satisfaction in life makes it less likely that you will crave the Big One.
4) Revisit old comforts
This idea is linked to both the last example and point 1: remember what you loved to do as a child. Climbing trees? Drawing? Dressing up? Riding your bike? Reading in a sunny nook? Revisit those old comforts and see if they are still rewarding. Maybe not literally in all cases (it may perhaps be more dignified for an adult to visit the climbing wall in the gym than the old oak tree in the local park), but recapturing some of the things that gave you pleasure when you didn't have the weight and cynicism of adulthood on your shoulders can be a source of comfort in hard times.
5) Imagine your ideal future
Imagination can be a mixed blessing when limerent. The early fantasies (usually centred around consummating your passion for LO) feel great, but once the limerence becomes obsessive, the relentless, intrusive thoughts are exhausting. One possible counterattack is to redirect your rumination – to give your imagination a new focus by fantasising about your ideal future.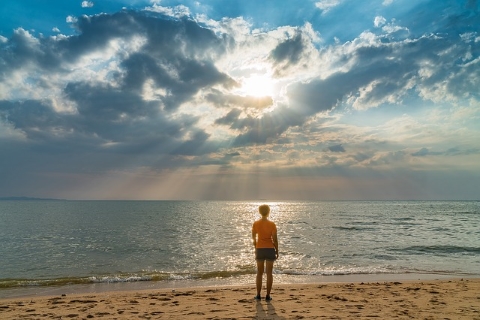 What could your life be like? At first, most people's imaginations jump to obvious indulgences – hedonistic weekends in Vegas, Italianate villas in the lake country, the freedom to binge watch films in your pajamas – and nothing wrong with that. But go deeper. All indulgent pleasures lose their appeal once they've been sated – you need to look for more lasting sources of fulfillment. What would your ideal day be like? If you were free of limerence, what could you achieve? Where are you now in your life, and where would you like to be? Could you find a path from here to there? What would the first step be?
Shifting your daydreams away from the false promise of your LO, towards the possibility of a new and healthier life means filing your subconscious with ideas about you crafting a better future.
Most of these tactics will not give you the emotional rush of limerence, but they may give you something more lasting – the satisfaction of contentment. No mania, just properly regulated mood. If I was to speculate about the neuroscience, I would say that these sorts of pursuits steadily raise serotonin and lift your baseline mood, but with small hits of dopamine reward along the way too. Limerence is more like a storm of dopamine and noradrenaline, leading to highs and lows and overarousal. There's even some evidence that serotonin drops during the early stages of romantic love, which matches with the anxiety and uncertainty that drives the progression of limerence. Regardless of the physiology, the basic concept is clear: replace pleasure-seeking with happiness-seeking, and you'll be much better equipped for coping with emotional challenges.
So, if you are trying to quit the limerence habit, spend some time pursuing new rewards. It can only do good.