The ultimate solution to limerence is purposeful living.
That's because limerence is a hyperactive mental state that needs to be de-escalated, built on an underlying psychological vulnerability that needs to be addressed. The way to do that is first deal with the emergency, and then review your life.
One important aspect of purposeful living is the pursuit of a meaningful occupation. This could be a job, of course, but could also be an artistic project, a charitable effort, a sport, a hobby – any form of skillful, active engagement that involves building, creating, and improving.
How do you find such an occupation?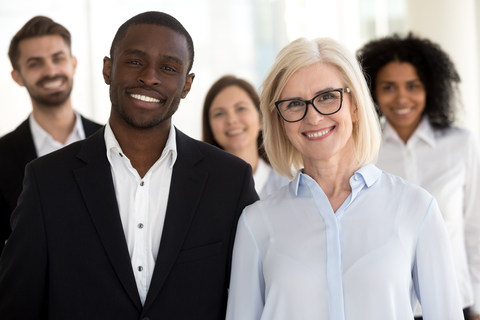 One age-old suggestion is to "follow your passion," but this has rather fallen out of vogue recently with the justly cynical view that it's a bit vague and impractical. More realistically, you have to cultivate passion for something that is valued enough by other people to make it economically viable for you to pursue it.
Another common piece of advice is to do something that "gives you energy". I like this more, as it means you have dedication built in. It's easy to sustain motivation if you are naturally enlivened by whatever you are working on.
There are some pitfalls, though. One is that energy can come from both positive and negative sources. There is a lot of feverish energy online in the endless tribal conflicts of the culture war (and some people make good livings from their contributions, admittedly), but it's often driven by outrage – it's a consuming, rather than creative, energy.
So, is there a better way to find a purposeful occupation? Well, I think one very helpful clue comes from the experience of "flow state".
What is flow state?
Flow state is the experience of losing yourself completely in an activity. It's that mental state of total immersion in what you are doing, of having your attention focused on something so intently that the rest of the world fades into the background. Artists experience it when absorbed in their work. Scientists when engrossed in data analysis. Writers when lost in their secondary worlds.
During flow state, your perception of time goes wonky. Your awareness of bodily needs dulls. Your concerns and worries are forgotten – or at least, temporarily withdraw from the front of your mind. Time passes both slowly and rapidly. You are fully present in the moment, but then look up to find the shadows have lengthened and you've forgotten to feed the cat.
Flow state is also rewarding. You emerge from it feeling emotionally nourished, satisfied with meaningful achievement, contented. It's a source of happiness rather than pleasure, and that's why I think it is such a useful tool for both purposeful living and limerence recovery.
The neuroscience of flow state
The first thing to note is that flow can be thought of an altered mental state, just as limerence can. However, the nature of that mental state is profoundly different.
Limerence is characterised by euphoria, overarousal, and emotional intensity. Flow is more like detachment. Your ego is on standby while you focus on a task. There is sufficient arousal to keep your attention, so you are neither bored nor excited. It's kind of a happy medium zen state of being purposefully engaged.
Another parallel with limerence, is that there isn't a lot of research literature on the neuroscience of flow state, specifically. But, a lot can be learned from research on attention, arousal and cognition, and from the psychology of performance.
Performance on a mentally-challenging task follows a bell shaped curve, known as the Yerkes-Dodson curve. Too easy a task is boring and dull. Too difficult a task is frustrating and stressful. Maximum performance occurs when the task is just challenging enough to be satisfying.
This performance curve is mirrored by mechanisms of arousal. Flow state occurs at a Goldilocks level of arousal, which is mediated by our old friend noradrenaline – released mainly from neurons in the locus coeruleus.
Too little arousal and you're lethargic and distracted. Just enough arousal and your locus coeruleus will be releasing noradrenaline all over your brain, improving cognitive performance and activating reward systems. Too much arousal and noradrenaline switches on the stress systems, impairing cognitive performance and making you anxious and distracted.
Another aspect of flow state is that it seems to be associated with a decrease in activity in the parts of the frontal cortex linked to self-reflexive thinking. When we are absorbed in a task, our self-scrutinizing decreases. Some researchers have hypothesised that activity in all the "executive" centres of the brain is generally depressed (good review here), which would fit with a concept that the cognitively demanding processes of review, interpretation and calculation are suspended. Flow feels effortless.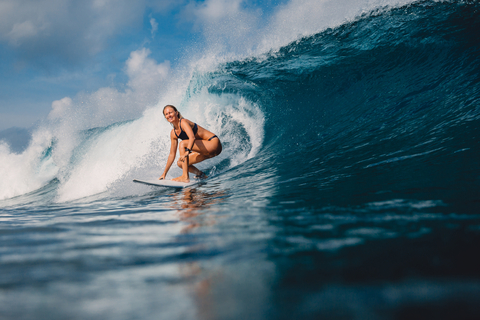 Flow and limerence
From this overview, it should be clear that flow and limerence are profoundly different mental states. That has two implications. First, limerence makes it harder to enter flow state.
When in a state of perpetual overarousal, it is difficult to concentrate on anything other than LO. Furthermore, although the executive centres are compromised when it comes to self-control and resisting limerent urges, limerent reverie is often characterised by intense self-reflection – questioning your choices and actions, reviewing and rehearsing encounters, trying to figure out how to become more attractive to LO.
Second, and less obviously, flow state offers a route to relief from limerence symptoms. Psychology emerges from physiology, but it's a two-way system. If you can find ways into flow state, it will dampen arousal, quieten self-reflection, and "take you out of yourself" for as long as it lasts.
Flow is a kind of counter-limerence state. It's enjoyable, but unmoored from daily concerns, so it provides a healthy reward and a temporary suspension of the mania.
How to find flow
The sweet spot for flow is to find a task that is right at the limits of your ability. Then, try and ride the wavefront. One way of seeking flow is to identify something that you enjoy doing, and push yourself to go just a little beyond your current level of skill.
Let's say you enjoy crossword puzzles – try finding a new compiler and set yourself a goal of solving a certain number in a certain time. If you are athletic, try beating your personal best or trying a new sport. If you like painting, try a new medium and aim to complete a piece in it by the end of the month. If you are technical, try learning a new programming language. Or writing a new app.
There are two parts to this: pick something you enjoy, and then try to "gamify" it to track performance. That way you know you are working at the edge of your skills, but not getting madly frustrated, and you'll get a boost of dopamine and serotonin when you succeed. Flow is great for mood enhancement.
I've chosen fairly low-key examples of possible activities to illustrate the idea, but this same principle can be scaled up to the most important occupation in your life. Flow can guide you to long-term occupations that will be reliably fulfilling. If you can find a task for which flow comes easily and quickly, that is the perfect way to find a passion that energises you.
And that leads us back to purposeful living. If you are engaged in an occupation that provides regular doses of mood-nourishing flow, you are far less likely to seek limerent thrills to alleviate either boredom or stress.
Nothing beats contended mastery.