Being a middle-aged married man, the perils and pitfalls of dating are a distant memory for me now.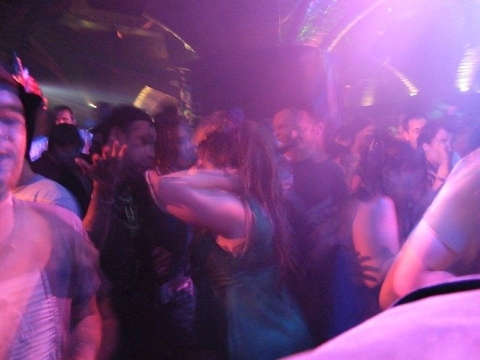 For people of my vintage, "going out" with someone was a different experience. Online dating sites had just got started when I was free and single, but were seen as a bit weird and suspect. "How could you establish any kind of a relationship over a computer?" we chortled. "Can't you find someone in real life?"
Oh how naive we were.
Nowadays, online dating is the norm, and has grown to a $3.5 billion industry. It's a good example of how technological innovation can dramatically transform social behaviour in a frighteningly short space of time. It's pretty much impossible to predict the long term consequences of such changes on our social structures, but the short-term effects are already having a noticeable impact. I've been thinking about this from the perspective of limerence, and how the dynamics of online connections would influence the three big factors for limerence – glimmer, hope and uncertainty.
It's not going to be trivial. 
Expanding the pool
One of the biggest impacts of dating apps is to dramatically increase the size of the potential dating pool for everyone. It used to be the case that meeting someone depended on local networks of interactions. First, there was your direct social sphere: friends, friends of friends, and work or college networks. Then, there was what might be called "the scene" – those clubs, bars, and cultural hubs where single people hung out in the knowledge they might get chatted up. Now, you have electronic access to basically limitless numbers of single people in your local area, all only a swipe away.
This has undoubtedly been a boon for some people. For LGBTQ+ folks, it was a game-changer. Having your search limited to a relatively small subculture was challenging enough, but when you add the risks of a bad reaction from someone whose sexuality you weren't sure of… well having a big database of people who have already confirmed their preferences was a massive benefit.
For straight men and women, the picture is more complex. We've touched on this before, but the dominance of online dating has had a strange impact on the supply-and-demand dynamics of dating. The bottom line seems to be a Pareto distribution of attraction: 80% of women are matching to the "top" 20% of men, leaving the remaining 80% of men chasing only 20% of the women. This feels like a horrible, reductive and utilitarian way to look at romance, but I guess that is one of the downsides of the marketisation of dating.
Whatever our egalitarian discomfort with the outcomes, opening up the competition for mates to such a large scale has permanently altered dating life for those that use the online apps. For limerents with a high market value in the dating app world, they should be able to get loads of dates with loads of people, but the first LO who comes along would eliminate the competition. Seems fine.
But what if LO was playing a high-churn game and ghosted you? How many arguments result when a limerent thinks they're in a couple, but the LO still has Tinder on their phone? And what would that abundance of choice mean when it comes to making a longer-term commitment? Could any one person measure up to the amalgam of all the many positive encounters that someone has had through a busy dating history?
For those in the trenches of the 80%, the risk of ending up in an LO friendzone trap seems greater. There seems to be a big population of disillusioned folks out there, who see this new technology as a massive self-esteem wrecking database of false promises. Especially when some people seem to use the sites as a way to get ego-validation through counting matches, even though they have no intention of doing anything more than seeking flattery.
The scale of online dating seems destined to feed both hope and uncertainty.
First contact is totally different
Another big difference with dating online is how you develop a first impression about a potential match. In real life, you are confronted with the actual person – their whole appearance when talking, smiling, laughing; their scent, their mannerisms, their charisma. Online, you are served a photo and some finely crafted text as a micro-biography. Basically, you try to judge their attractiveness based on their photogenicity and sales patter. You have very few cues to work with.
The perils of this have started to become clear. Aside from the obvious manipulations – out of date photos, lies about vital statistics, or outright catfishing – the tendency to see what you want to see, and extrapolate the best from limited data is hard to resist. Some regular users set a rule that they will only exchange a very limited numbers of texts before meeting in person, to avoid the trap of falling for an online persona that is not representative of the actual person.
I suspect this trap is especially risky for limerents. Given our powers of idealisation, it seems all too plausible that we could build up an impressive glimmer for a nice photo coupled to some great text banter skills.
Hook ups
Another striking change in dating dynamics is the proliferation of hook-ups. In an ideal world, this would be no problem, as everyone would be open and honest about their desires and intentions and only those who were cool with casual would end up matching. In our actual world, it's an emotional mess.
First there's the problem of players and their games. Men who just want sex often conceal this in the hope that pretending they want more is a good ruse for getting what they want. Women who want more than sex also often conceal this, in the hope that they can seduce horny men into more commitment.
I am generalising. I know that, and it's probably overdue to add that I do understand that population averages cannot be used to predict the desires or behaviours of individuals. But we have got lots of cross-cultural and cross-generational data that show that on average men seek casual sex more avidly than women. For now, let's not get bogged down in whether those data have a biological or social origin – it doesn't really matter when thinking about the consequences.
Second, I think many men and women underestimate the impact that sex has at a physiological and psychological level. Sex is not just masturbation with another person. Skin-to-skin contact, scent, taste, and eye-contact can all have profound effects on our brains. Bonding is not an exclusively psychological process, there are a lot of hormones involved. We are physical beings.
Some people are able to emotionally separate sex and love, but not everyone, and not always. Limerents would be well advised to take care not to delude themselves that casual sex with LO is consequence-free. It is much more likely to deepen the limerent obsession. It's all too easy to talk yourself into thinking that "friends with benefits" works for you, because at least it means you get to be with them, but not many limerents are able to keep their feelings so compartmentalised.
What does this all mean…?
As you can probably tell, I'm still trying to figure this out. It's a topic where the outcomes are not at all obvious to me. I know I have blindspots because I am not in the thick of the action, as it were, so this is a bit of an open end to the post:
For anyone in the commentariat – how has online dating affected you as a limerent?
All thoughts welcomed.