Bit of a diversion from the usual programming today, and the sort of post that requires me to have a "random thoughts" category in the blog menu. And to manage expectations: they're going to get pretty random (and may bore/baffle LGBT readers).
Men and women, eh? Can't live with 'em can't live without 'em! Can't spend any time on Twitter without despairing about the prospect of us ever figuring out what gender actually is and why it matters.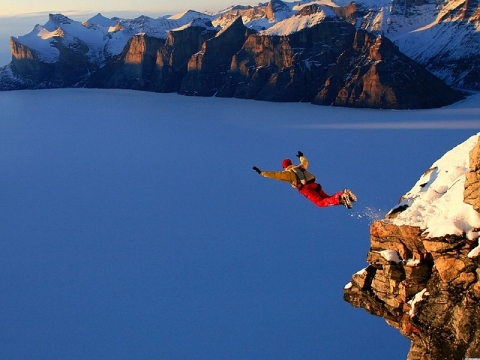 When I was a youngster "the gender wars" were seen as a bit comic, to be honest. "Take my mother in law" jokes were emblematic of (rather pathetic) older male comedians who embodied a past era of casual sexism, which was being swept away by the new generation of more equality-minded folk. In the 80's the New Man was the Woke Man of his era – a man in touch with his feelings, a man who was compassionate and considerate, a man who was unashamed of displays of what had always been considered stereotypically female behaviour. New Man got mocked in his turn in the 90's, and supplanted by the Ladette – a woman who was in touch with her inner party animal, driven more by lust than love, and who looked on equality as an opportunity to indulge in what had always been considered stereotypically male behaviour.
Most people, of course, got on with their lives pretty much indifferent to these cultural figures, and they were mostly seen as figures of fun. It could be selective memory on my part, but it seemed in the general cultural conversation that gender stereotypes were seen not as immutable fate, just an old-fashioned way of viewing the world that was giving way to a more relaxed attitude. That society was progressing towards a more open model, where the individual was free to dress, act and think as they wished, and as long as it wasn't hurting anyone else then nobody much cared. You do you.
Things seem to have got a lot darker recently.
MGTOW
For those not up on their internet subcultures, MGTOW stands for "Men going their own way". It seems to have been formed from a curious blend of older guys who have emerged bruised and bloodied from acrimonious divorces, and younger incels (involuntary celibates) struggling to form relationships with women. These chaps talk a lot about red pills and men's rights, and "the wall". About how all women are biologically programmed to seek higher status mates, and that the legal system is powerfully rigged against men when it comes to issues of sexual consent, alimony and child custody. One of their favourite terms is "hypergamy":
hypergamy (noun)

hy·per·ga·my | \ hī-ˈpər-gə-mē  \

: marriage into an equal or higher caste or social group
In the context of MGTOW, hypergamy is used as a catch-all concept to explain why women are untrustworthy, inconstant and should be avoided at all costs; because even if they do form a relationship with you, they'll just leave for a higher status guy at the first opportunity. After taking all your money. Their conceptualisation of the dynamic between men and women is one of power games. Women are out for everything they can get. They are shallow and vain and use their sexual power manipulatively. Men are their dupe prey, who must outmanoeuvre the predators to get the sex they want, while protecting their wealth and freedom.
So: obvious misogyny. Simple. Men who hate women.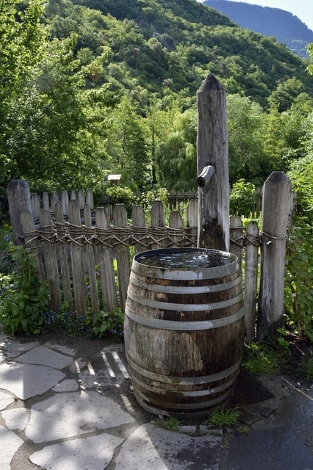 But, there are some uncomfortable facts here. Statistically, women do tend to marry men of the same or higher socioeconomic class – even highly successful women who certainly don't need economic rescue. Courts are surprisingly biased against men when it comes to sentencing. The feminist filmmaker Cassie Jaye set out to make a film exposing the "men's rights activists" and ended up *gasp* recognising that some of their concerns were valid. Once she released her film "The Red Pill" she was of course publicly-shamed by her old allies. Which brings us to the mirror of MGTOW.
Rad Fems
In the majority of industries, in politics, and in most other social institutions, men occupy most of the positions of seniority. They dominate the top of most enterprises. Accordingly, so the social theory goes, society and culture has been shaped in the interests of that male elite at the expense of all other genders, races, and minority groups. Thus, the radical feminists insist, we all stew in a soup of patriarchal tyranny. Men exist in a world of privilege so pervasive, they can't even see the privilege they are privileged to enjoy. Like fish can't see water. Where women are underrepresented on the boards of top companies, in politics, and in leadership positions generally, it's because men are holding them back, and hoarding power for themselves. And if we can't actually identify actual men who are doing this, then it's unconscious bias and systemic sexism. Which is even more pernicious.
The fact that men also dominate the lowest strata of society – the homeless, the mentally-ill, the criminals and prisoners – is also evidence of patriarchy. The root of those men's problems is toxic masculinity. They condemn themselves, with their aggression and competitiveness and lack of empathy. Their indulgence by a patriarchal society, and their toxic socialisation into bad beliefs and habits by other men, failed to suppress their inherent negative drives. And, of course, all sex is rape, and all men are potential rapists. If only men were more like women, everything would be fine; utopian, even.
So: obvious misandry. Simple. Women who hate men.
But, there are uncomfortable facts here too. Men are, on average, more competitive than women, and competitive people tend to dominate any enterprise. I've joked with colleagues at work that if we tried restructuring our hierarchy around promoting people on the basis of the empathy and desire to help others, then the hypercompetitive folks would be in like a shot. "I'll show you empathy like you've never seen!", "Just look at the size of this self-sacrifice!" It is also inevitable that those with power are prone to corruption and nepotism, and in-group bias. Agreeable and compassionate people get exploited. It is unjust.
So what has this all got to do with limerence then, eh?
I do have a point. I'm not just politicking for shits and giggles.
Limerence, in my view, drives pair bonding. That desire to bond is not fundamentally manipulative or coercive or about power. It's about a desire to connect, a desire to feel loved and express love, a desire for a partner; a mate. It can cause people to act selfishly, for sure, but it is not usually a selfish impulse. It's a desire to be with someone not to dominate them. The fact that many of us make a mess of forming healthy, stable attachments is not an indictment of the whole loving-bond endeavour.
I think the conception that history is best described as a battle of wills between men and women is incorrect, and damaging. I think that the majority of men and women are driven by love, the desire to bond, and to mutually care for each other and support each other. I think most men and women seek status (whether through wealth or beauty) to improve their lives, increase their security, and increase the chance that they will be more attractive to potential partners, not because they thirst for power. More than anything, most men and women want to form a loving connection, and maybe a family, and help each other navigate a confusing and threatening world together. But somehow, in the rampant tribalism of [current year], we've talked ourselves into a nastier and more ruthless version of the gender wars than I can ever remember.
As a wishy-washy centrist, it genuinely alarms me. I'm depressed that "bothsides-ism" has become an insult, and evidence of capitulation to the enemy, rather than a worthwhile attempt to bridge the divide. MGTOW and Rad Fems are right about some things and wrong about some things. But the vitriol with which a seemingly obvious and neutral statement like that is routinely condemned on social media is demoralising. Attacking and vilifying the whole gender that you are trying to bond with seems to be the mother of all disordered bonding strategies – but it's spreading through society like wildfire.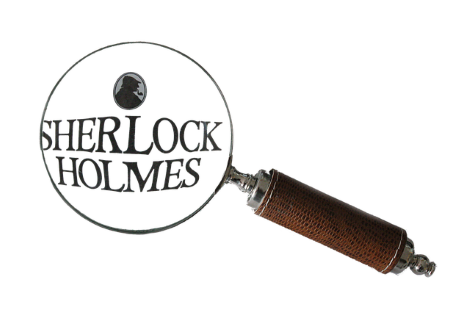 So, I guess this is just a middle aged man's plea for more compassion and patience. Especially for the people you think are wrong. Life's a lot better in a cooperative world.