Recently, commenter BLE raised the issue of guilt. Specifically, guilt that she is currently finding it hard to be fully present for her son.
It's a battle we all face – being there for the important people in our lives who we love, when we are consumed by the obsession of limerence. When our minds are fixated on LO, it becomes almost impossible to give other people the attention they deserve, and that leads to understandable guilt.
I've previously quoted a section from Dorothy Tennov's book that encapsulates this problem, and I'm going to repeat it again as it is such a powerful story for any limerent parent struggling with their own "absence guilt":
I remember the summer that Amelia turned three. She was an adorable child. Everyone commented. I was sitting on the porch. I had just received Jeremy's farewell letter and was miserable over the rejection. For some reason I remember that Amelia tried to get up on my lap. She wanted me to read her a story. The painful part of the memory is that I turned her away and preferred to sit alone thinking of that horrible man than to care for and enjoy my little girl. How I wish I could get those days back again.
Oof. Precious moments that cannot be recovered.
OK. So, the problem is straightforward. Our minds are relentlessly pushing our attention in one direction, but our conscience is pushing us in another. What can be done to help manage this situation, and – most hopeful of all – quieten the insistent voice of limerence and get our minds back on the things and people that really matter?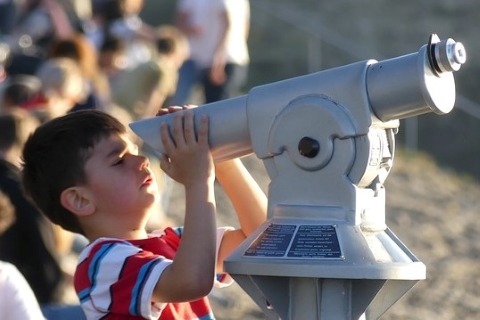 1. Limerence is one of many lifequakes
Unfortunately, the fragility and unpredictability of life means that limerence is but one of many events that can disrupt our ability to function normally. Bereavement, divorce, bankruptcy, trauma, illness, burnout, redundancy – there is a depressingly long list of catastrophes that can dominate our minds so much that we can barely keep up with other responsibilities.
Limerence is somewhat different in that the initial period is ecstatic, and so that adds extra guilt to the tally because we know that in part we are neglecting other responsibilities while getting neurochemical kicks, but mostly the grinding guilt of personal shame comes later when the euphoria has transitioned to addiction. Then, like any other addict, we have to face the fact that we've driven ourselves into a destructive obsession.
Once we're are there, though, caught in the trap, it doesn't really matter anymore that we should of done things differently. In the present, we only really have one choice: give up, or start working to undo the damage.
Although this is obviously a demoralising perspective, it is also sobering to realise that limerence is just another disaster, and that coping and getting through these trials is an inescapable part of life. There are just times when you have to battle fearsome emotional trials, and all anyone can do is keep going.
2. It's usually an accident
Most partnered limerents don't set out to become infatuated. It happens through a combination of instinctively seeking reward, trying to compartmentalise our emotional lives, and naively believing that it's possible to control escalating affection. Sometimes it's a lack of vigilance about personal boundaries. Sometimes it's a predatory LO. Sometimes it's neglect of existing romantic relationships. There are lots of ways to unwittingly fall down the rabbit hole.
Learning about your vulnerabilities and where they came from is going to be an important part of lasting recovery, but you can't undo the past, so focus on the future and what you will do differently next time the circumstances arise.
People can feel terrible guilt about accidents and torture themselves by going over what they could have done to avoid them. But all you can practically do is learn from them.
3. Autopilot is better than a crash
I've written before about autopilot mode and how it isn't all bad. Of course, we should be fully present and aspire to better, but in the midst of a crisis there is nobility in just keeping going through the lifequake. Yeah, no one is proud of the fact that they've forgotten to buy groceries and so have to order takeaway food – or maybe cook some questionable meat product from the bottom of the freezer – to keep the kids fed, but it beats failing to feed your kids.
Stubbornly doing the right thing is a real, concrete good. It's not ideal, but it's a whole lot better than checking out completely.
4. Use the insights for recovery
These nudges in mindset can help shift your subconscious away from "I am a pathetic failure" to the more realistic "I have dug myself into a pretty deep hole". But the next step is to acknowledge your predicament and start to improve it.
Every time you feel a wave of guilt over falling short of your hopes, use it as a cue to refocus on recovery. When you catch yourself ruminating when you should be paying attention, note the lapse, concentrate on refocusing, and make a concerted effort to re-engage.
Your goal is to get into the recovery mindset, and be honest with yourself about your lapses and missteps, but then recommit to your recovery goal. Don't be contemptuous of your shortcomings, use them as prompts to test your mettle.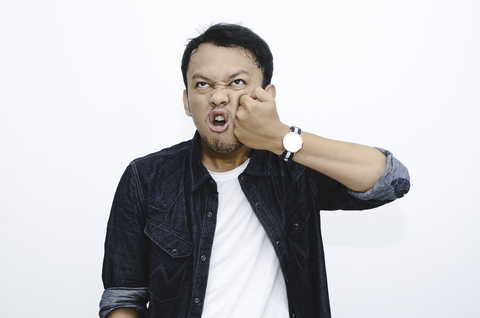 5. Be purposeful about deprogramming
A basic truth of limerence is that you unconsciously train yourself into the habits that reinforce it. That kind of mental programming rarely goes away without some effort to reverse the training. I see this as the area where neuroscience can be most useful for managing limerence, because the principles of deprogramming are based on well established psychological methods for disrupting established patterns of thought. 
To stop the habits of rumination, LO seeking, social media stalking and bonding, you need to teach your subconscious new lessons. You can't keep doing the same thing and expect a change in your circumstances.
6. Find positive things to do with your family and friends
Following on from the last point, if you have fallen into the habit of ruminating about LO when your attention should be with your loved ones, then that is another habit that needs to be broken. One surefire way of doing this is to disrupt old routines. Go to new places. Do new things together. If you really don't feel like it, force yourself to do it anyway.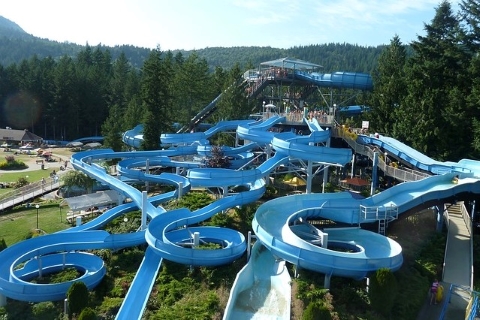 Try new foods, change your daily routines, listen to new music together, watch new films. Shake things up. You don't need to make everyone's lives hectic, the idea is to stimulate your mind with new inputs that haven't been mentally associated with LO before. It is easier to keep your attention on the here and now if that involves experiencing unexpected events or sensations.
Ultimately, the motive behind this is to start having rewarding experiences with the people you want to make central to your life and your mind.
---
The rationale for all this mental reframing is that you have worked yourself into a mental trap that you need to now work yourself out of. Forgive yourself the human weakness that caused your distress, but set about crafting the conditions that will promote a better future. Draw on autopilot mode when you need to, as long as you are moving and not indulging in wallowing. Start looking forward, to your recovery, your purposeful future life, and a time when you no longer have to work to resist the urge to ruminate.
Few of us are able to always live up to our ideals. But trying is noble, and will get you closer.