The consequences of a limerence episode can last longer than we want. Jasmine got in touch recently, regarding a problem that has no easy solution. Her LO is stalking her.
The knee-jerk response at this point would be "call the police!" but I'm going to assume that that idea has occurred to Jasmine, and that she is hoping for a more subtle take on the situation. So, let's work through the details.
Jasmine and her LO were mutually limerent, and embarked on an emotional affair, which progressed to the point of mutual declaration of romantic feelings. At that point, however, Jasmine pulled back. She decided to end the emotional affair, recommit to her marriage and go no contact with LO. She communicated this to LO and asked him to leave her alone.
That plan has been working out for her, and she has made good progress on recovery, rebuilding trust, and basically getting her mind straight. She's disclosed to her husband who is supportive, but understandably upset, and they are working on moving on together from a difficult episode in their married life.
LO, however, is not taking things so well.
It's been over a year of NC for me, and yet I don't think I've gone through a full week- with a few exceptions- without LO driving/riding/running/hiking by. When I was working, he would drive by during the time he knew I'd be outside. He figures out my routine and then makes it his routine.

I don't feel physically threatened, I'm not afraid of him, I tell my SO when I see him (which gets really annoying for both of us), I change my routine…. but it doesn't seem to be losing any momentum. He never tries to talk to me; in fact, he acts like he doesn't see me at all.

I describe this, to myself, as soft stalking. No communication, no escalation, no sense of threat, just a consistent and persistent "there ness"
Obviously, it's good that Jasmine doesn't feel threatened, but there are at least three problems here.
First, LO's behaviour is making it difficult for Jasmine to get on with her life, and destabilising the marriage recovery with the repetitive reporting of LO sightings as a constant background reminder of the EA.
Second, Jasmine was a willing participant in the EA, and so judging what is reasonable or unreasonable behaviour from LO gets complicated.
Third, speaking as an impartial observer, I can't shake off a black cloud of concern about whether LO's stalking will escalate, despite Jasmine's optimism. At the moment, he is dancing on the line of plausible deniability, and only seeking glimpses of Jasmine in public – an unpersuasive case for bringing in the authorities. But that could change, depending on LO's state of mind and persistence – things that are outside of Jasmine's control.
So what's the purposeful response? What is within Jasmine's control, what can be done to help manage the situation, and when is it time to bring in reinforcements? Well, I'm gonna follow my usual strategy of overthinking things and see how it goes.
What's going on in LO's head?
There's a risk in trying to untangle this skein, and to a significant extent it doesn't matter, but it is worth reflecting on what LO is experiencing as that can help clarify how best to respond.
Jasmine doesn't feel threatened by LO. That's encouraging, and I suspect that part of the reason for that is, as a fellow limerent, she understands what he's going through. She knows how it feels to crave limerent reinforcement – even the sickly, pathetic, hit of briefly seeing them across a parking lot. That sort of impulse is familiar to all limerents, and so we know that it can just be a guilty fix that won't go further. 
A less encouraging sign is that LO did not respond with embarrassment or reflection when Jasmine changed her routine to disrupt this indirect fix, he altered his own schedule to try and re-establish the exposure. That could suggest something deeper.
As we've discussed recently, LO may feel he is owed attention or acknowledgement by Jasmine. They were close in an EA. He is hurting. Surely that makes him entitled to some sort of recompense or continued friendship or at least some form of communication? Yeah, no. Healthy relationships don't work like that. One person can unilaterally decide to break contact if they feel the relationship is bad for them. The "discarded" person can certainly feel upset, angry, wronged and ill-treated, but they can't demand attention.
Where does responsibility lie?
OK. We're all adults here (I think). Let's be real for a minute. It's possible that Jasmine's LO has always had this stalkerish tendency, but when deep in the throes of mutual limerence, she kind of liked it. Maybe it was even a part of how the EA developed.
Many limerents would get a rush of excitement (even titillation) from the thought that their LO was "soft stalking" them. It's solid evidence of the thing that most limerents want more than anything else: reciprocation. Objectively, it's f–ed up, of course, but that just adds to the transgressive frisson.
It's conceivable that Jasmine's LO is subconsciously trying to draw her back into an EA, if she had been permissive about his obsessive behaviour in the midst of the EA. Assuming this is true, does that mean Jasmine has to take some of the blame for his current behaviour?
Again, it's a firm No.
Like any other aspect of human romance and sexuality, in all it's weird splendour, once one person no longer wants to play, the game is over. That's how consent works, and that's why stalking is such a frightening experience: it ignores the wishes of the victim.
What to do?
OK, so we can make some sense of what's going on in LO's head, but how does that help Jasmine figure out what to do? Well, if we're right in our speculations, the purposeful response is to try not to reinforce the limerence reward, give LO any extra attention, or validate his potential feelings of resentment. To avoid those outcomes, the best thing to do is maintain no contact as far as possible and to keep going with the policy of non-engagement.
Jasmine is doing this to an extent already, but moving to a general policy of always mixing things up and keeping unpredictable routines is savvy.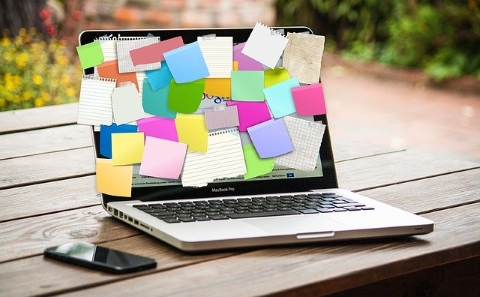 It's also great to keep SO involved in the planning and discussions, and not just think "I'll keep quiet this time to save him the hassle." You and SO against the problem is the right mindset.
Another principle would be to resist the urge to make contact. If this "soft-stalking" results in even negative contact from Jasmine (or her SO), it could perversely reinforce the behaviour, because contact is attention, after all. If LO thinks he can provoke Jasmine into breaking no contact by lurking in the background of her life, then he may just get more persistent.
Finally, it may be time to set a deadline to this. Decide with SO how long your joint resilience can last with the policy of fluid routines, no-contact, no-acknowledgment, and then fix a definite end date: e.g. 3 more months, or until an important date like a birthday, holiday, or anniversary. If there's been no improvement when the deadline arrives, then more action will be taken.
When to call for reinforcements
The form of that action should first be advice from a professional – contacting a charity or helpline that supports victims of stalking and explaining what's happening would be a good start. Sure, we at LwL may have some special insight on what it's like to be limerent and so how we can understand the LO's mindset, but they will have special insights into how to practically manage a soft-stalking situation that's got out of hand. 
It's also a good plan to accelerate to that stage if the situation escalates before you have reached your deadline. If LO comes closer to home, or tries to re-establish contact, or the tenor of his behaviour changes (e.g. cold glares, angry body language, careless driving, or other threatening behaviour) then no more benefit of the doubt. 
I'm writing from a UK perspective, but generally speaking the authorities take stalking seriously. It's likely that you would be treated sensitively… but there does generally need to be some form of unwanted contact or harassment (e.g. phone calls, texts, or visits to home or workplace). If any of those things happen, then getting the police involved is a very good idea. 
Hopefully it won't come to that, but it's good to know that you have that reserve to draw on if you need it.
---
A serious case study this week. If anyone has insights into how to handle such a delicate situation, please do chip in the comments. Let's crowdsource some wisdom.