Idealisation is a big part of limerence. It's also a big part of the 'object' bit of limerent object. We elevate these mysterious people who walk among us into paragons – impossible romantic ideals.
Well… we at least think they are pretty amazing.
This idealisation can be baffling to bystanders. While many of us on this site have been through the limerent rinse cycle more than once, I daresay that even more of us have had the experience of gaping in wonder at a friend who has become infatuated with someone very ordinary. Why do some people apparently have these magical powers of attraction?
They actually are special
LO is a person who can make you feel high just by being with them. Hell, they don't even have to do that – talking on the phone, texting, or even just daydreaming about them can give you a delirious hit of bliss.
It can genuinely seem that their charisma is so strong it propagates through the ether and seeps into your very substance, until you're fully bewitched. They radiate an aura of attractiveness that seems uncanny.
It's kind of inevitable that being around someone like that would lead to idealisation. Your rational brain is repeatedly receiving the signal from your emotional brain "this person is amazing", and so it does its best to make sense of the situation.
One way to rationalise the irrational attraction is to just go along with it. To decide that they are special, even if only you can see it. That has romantic appeal, because it fits with all the old stories about The One and True Love, and destiny. You burn to tell them how amazing you think they are. They deserve a parade to celebrate their wondrousness.
Well – maybe atypically for me – I'm not actually going to rain on that parade.
They are special. Seriously. By definition, something about LO excites you at a deep and profound level, something that you find hugely desirable, and something that other people don't have, regardless of their other merits.
They push your buttons
The most important issue about their specialness, however, is that they are special to you. They are not objectively special. They are not angelic or superhuman. They are a normal person who you respond to very powerfully. They activate your limerence circuits, because of who you are and how your personal history has shaped your sensitivity to romance.
Unpicking why they chime with you is likely to be slow and delicate work. You may never fully get to the bottom of it. Some aspects of it can be weirdly idiosyncratic – for example, my LO had a way of knocking on the door that I found delightful (a kind of rat-tat-tat routine). Why on earth would that make me happy? I have no idea, beyond that fact that it was something unique to her.
Other aspects of it are more explicable. They could fit your romantic archetype. They could complement your attachment style. They could remind you of some subconscious formative experience that shaped your view of what an attractive partner should be like.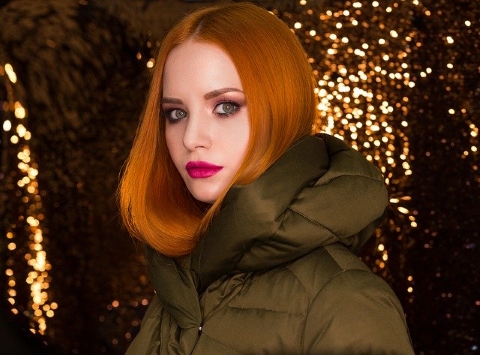 An alternative possibility is that it isn't mere chance that you have fallen under their spell. LO could be manipulative or narcissistic and so be encouraging your infatuation. Some people do set out to seduce, either for entertainment or to try and satisfy emotional cravings of their own. Being on the receiving end of a determined campaign of seduction can be surprisingly hard to resist – most of us don't get love-bombed very often, so it can turn our heads when it happens.
Whether by chance or design, our LOs are pushing our personal buttons. Some combination of their appearance, mannerisms, personality, and behaviour triggers the alchemy of limerence in you. Getting to the bottom of why you are sensitive to these triggers is worthwhile work (probably best done under the guidance of an experienced therapist or counsellor), but even simply recognising what your triggers are can offer very powerful protection in the future.  
What can you do if you don't want to stay besotted?
While I am on board with the value of therapy for self-analysis, it ultimately doesn't matter why you have succumbed, once it's too late. LO has become firmly established in your mind as an extraordinarily attractive person, and you need to find a way to reverse that programming.
In my experience, if you try to directly attack the idea that your LO is special, you will meet determined psychological resistance. You simply won't believe your own denials that you no longer think they are All That. You're trying to kid yourself, and it won't work, because your belief in their specialness is deeply embedded at an emotional level.
A better plan, therefore, is to side-step the issue of how wonderful they are, and instead focus on how bad the situation is. You can retain the idea that LO is a special person, while simultaneously recognising that the limerence is having a negative effect on your life.
It's like you're bargaining with your emotional self:
"Yes, I agree he is wonderful, but I always end up feeling awful at the end of the day. That can't be good for me."

"Yes, she is very attractive, but she also flirts with every man she meets."

"It was a thoughtful gift, but he's married and shouldn't be giving me gifts."

"She's in pain, but it's not my place to rescue her."
Eventually, you do want to reverse the idealisation, and stop objectifying them. It is a valuable task to spend time identifying things that LO says or does that you find distasteful. Focusing on their shortcomings is undoubtedly a useful tool for recovery, and for getting a proper perspective on who they really are.
But, you have spent a good amount of time building up a brick wall of idealisation in your mind during the early stages of limerence. If you just run straight at that wall, you're likely to bounce off it and hurt yourself. Far better to approach it carefully, and start chipping away at it bit by bit. Focus on the negative experience of limerence, and then start to link LO to that negativity.
Acknowledge the fact that LO has unique and appealing qualities for you, but also that your best interest is served by detaching from them. Don't try and deny your feelings, but do try and steer yourself towards a more grounded view of them, and how they affect your life.
Slow and deliberate wins in the end.