A couple of weeks ago, I asked you what you wanted, and you replied!
Many thanks to all those that completed the survey on what you want more of here at LwL. Here are the results:
I have to say, it's pretty great to see that you basically want more of what I've been doing: blogging on limerence recovery from a scientific perspective.
But, the other obvious result confirms what many people have previously asked for: a private forum or community.
I'm going to do it.
It'll take a bit of time to figure out how best to implement it, recruit moderators, fund it etc., but it's something that's so obviously useful that I'm going to sort it. Watch this space…
---
A little light relief
The last couple of posts have been quite heavy, so time for something a bit more silly. Scharnhorst emailed to suggest a post on the Lighter Side of Limerence, and I think that's an excellent idea.
I think we've probably all got some embarrassing memories of crazy schemes we thought would impress LO, or times when we've had a moment of clarity about our own ridiculousness.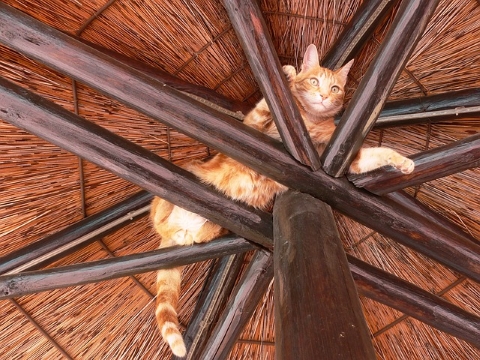 So, in the spirit of a group therapy session, let's share the levity. I'll kick things off:
One of my LOs was a bit of an intellectual snob, and also liked to mess with guys who tried to hit on her in bars.
One time, while I was trying to hit on her in a bar, she told me about a previous occasion when she'd started a super-earnest conversation about Marcel Proust and the nature of memory and longing, with a guy who was trying to chat her up. The joke, of course, was that the poor dupe had no idea what to say!
Anyway. It was obvious what I had to do. I had to read some Proust.
And fast! Before I became that pathetic loser who didn't know anything about French literature.
Bear in mind that I am old, and so this all happened more than twenty years ago. That meant no internet, so I actually had to go to an actual bricks-and-mortar library to find a copy of Remembrance of Things Past, and slog my way through what is – let me tell you – some seriously turgid and testing prose, even in translation.
Now, I know Proust's a genius and all, but let's just say that, as a limerent twenty year old who wasn't exactly motivated by self-improvement, I wasn't really very receptive to the themes.
Anyhow, armed with my fresh knowledge, I was now naturally keen to impress LO with my obvious superiority to a random bar fly. So, the next time we got together, I deftly steered the conversation back onto the subject of Proust, so as to dazzle and amaze her with my astonishing depth, and cause her to immediately fall in love with me.
"Oh, I've never actually read Proust!" she exclaimed. "It's boring as shit; no I just said that so he'd piss off."
"Ha, ha!" I retorted, skilfully. "Good one!"
So, to recap: I was intellectually insecure enough to rush to the library and panic-read Proust in an attempt to persuade a somewhat mean-spirited woman that I was more attractive than a random stranger.
What a winner 🙂
Now, I can't be the only one. Don't be shy! Add your tales of woe to the comments below…