Another check in at the LwL coffeehouse.
---
It's fun to sometimes speculate about the kinds of people who make for dodgy limerent objects. It's also useful to adopt a more mocking or cynical view of your LO if you are trying to deprogram yourself out of the trap of limerent idealisation. It helps counter the unrealistically shiny view of them that limerence brings.
One personality type that I haven't considered before is the so-called dark empath. Here's a video primer:
Although it sounds a bit like a character from a fantasy novel, a dark empath is someone who is able to perceive and understand other people's emotions, but is not moved to care about them or sympathise. They don't mirror other people's emotions, they just monitor them.
Someone with this trait would make for a formidable limerent object. If you feel the glimmer for a dark empath, they would be very effective at keeping you hooked. They'd notice your regard, for one thing, they'd know how to behave to manipulate your emotions, and they'd probably get away with it because you'd be too limerent to pick up on the underlying insincerity.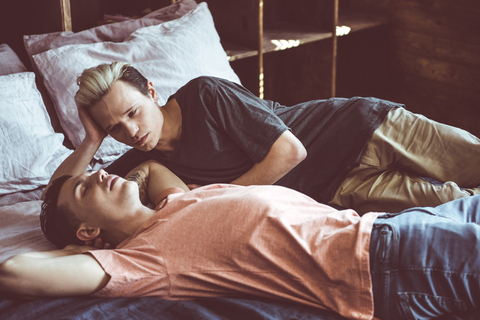 They'd also have no compunction about hurting you, once they'd got what they wanted.
It seems a contradictory mix, this combination of empathy and dark triad traits, but it makes a sort of sense that someone would be able to sense others emotions even if they didn't care about them.
Looking back over my life, I can think of someone who fits the description. He had an amazing facility for making friends quickly and deeply, but people who had known him for longer often ended up suspicious of him and his motives.
Many of them had been burned by getting too close to him – being drawn into his life and his schemes, and then struggling to extricate themselves because they felt indebted – and ending up entangled in his frequent dramas. He also had much more success with women than I would have (naively) predicted.
I could see him fitting the dark empath mold. He wasn't callous; he was attentive, considerate, outwardly compassionate, but there was something just a bit off – like he was acting the role of a empath, rather than, you know, actually caring.
In the end, most of his relationships broke down.
So, I think we can safely add the dark empaths to the list of unsuitable LOs.
And cross fingers and toes that we never become besotted with one…