One of the consequences of being burned by limerence is that it can make you a bit cautious about romance. The discovery of limerence, and the wisdom gained by recognising that your psychological buttons can be pushed in a way that drives you into a cycle of obsession, can make you understandably defensive.
I tend to write from the perspective of a single limerent bewitched by a single limerent object, and less frequently consider the longer term implications of what to do once you've slain that particular dragon.
Well, today's case study comes from Bea, who has the problem of post-limerence romance in mind:
I'm a single who's just come out of an LE, and has only dated folks that I've felt the glimmer for. One common theme of the site that I've internalised is that limerence isn't a good predictor of long-term relationship stability/happiness. However, as someone who's only known dating in the context of the glimmer and the inevitable limerence that follows, I have no idea how to tell when it's right to try and take a relationship "to the next level" with someone, in situations when there isn't that intense burst of feeling.
This is a good question. I have indeed argued before that limerence is a poor predictor of long-term happiness, but what I meant by that is that limerence is neither good nor bad. What makes someone a limerent object for you, and what makes someone a good long-term partner for you, need not be related. It depends entirely on your particular, idiosyncratic limerence cues.
But Bea, I think, is looking for something a bit more concrete.
I'm presuming the lack of glimmer doesn't mean a relationship isn't worth pursuing, but how does one know when to try and when not to?!
At first I had a pat answer to this ("find a person of good character"), but on reflection, I realised it is a much deeper issue.
Let's get out the psyche-shovels and have a dig.
Can you trust your intuition?
Most of us place a lot of importance on intuition when it comes to romantic relationships. Perhaps more than any other aspect of life, romantic attachment depends on emotional congruence. If it feels wrong, it almost certainly is wrong.
This is an important protection mechanism. It helps us to identify incompatibility – or even danger – and sense at a deep level that something is off. Anyone who has got themselves into a situation that escalates out of their comfort zone knows how aversive the stomach-lurch of emotional insecurity is.
Limerent glimmer, by contrast, is intoxicatingly attractive. It feels incredibly "right", and so it's natural to follow your instinct to seek ever closer connection. Unfortunately, it's only after you've become addicted that you discover any incompatibilities, by which point, ironically, you are committed to idealising them away. The desperate desire for LO could even drive you to try to change yourself to resolve the problems, rather than face the possibility that LO is a bad match.
Once you learn that limerence can confound you so completely, your intuition becomes suspect. You begin to doubt the connection between animal attraction and sustainable love.
Learn to spot patterns
That kind of doubt can be valuable, but only if you have a good way of constructively using it. It's good to become aware of the fact that limerence can send your intuition screwy, but that doesn't mean you should abandon it entirely.
What's needed is some kind of sense-check. You need an unbiased way to be sure that you aren't being too lovestruck or too cautious, and a good strategy is to look for some key behavioural patterns. This can help in two ways.
First, you can start to determine how well relationships that started in limerence progress for you. Do you always run into trouble after the first flush of excitement has passed? Are you attracted to people who consistently cause you emotional pain? Are you mistaking the end of limerence for the end of love? If you have found through experience that limerence attractions are not good for you long term, then it pays to be a bit more suspicious of the glimmer when it starts.
Second, you can use pattern recognition to look for signs of encouragement. Does the person you are with reciprocate well – if you show trust they repay with trust, if you show pain they comfort you? Do they consider your opinions and feelings when making decisions? Do they actively seek your company because they enjoy it? These are all good indicators that you are with someone who forms secure attachments.
Next, you can ask yourself some sobering questions: how do you respond to acts of kindness from a partner? Does it make you more secure or more suspicious? Do you feel smothered by displays of affection?
Unfortunately, for many people, this sort of caring reciprocity is so unfamiliar that it unsettles them. If that is the case, try to postpone your emotional response while you are looking for objective evidence of these sorts of behavioural patterns. You can decide what action to take later – for now, the goal is just to get good at spotting these revealed truths in the first place.
Knowledge as a moderating force
To really succeed in finding good relationships as a limerent, you need to unify these two principles – listening to your intuition, but moderating your decisions based on the knowledge you've gained about the nature of limerence.
Limerence at the start of a relationship is only a bad thing if you consistently feel the glimmer for people with bad character. One pattern you should learn to spot is the cues that trigger the glimmer in you. If you realise that it is traits like narcissistic swagger, love bombing, bad boy chic, flirtatiousness, deviousness, or a rescue fantasy that kindle the flame of your ardour, then you are up against it if you want to form a lasting relationship.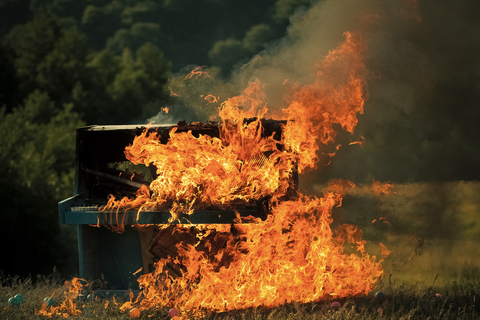 If this is the case, then therapy can be helpful for getting to the roots of why you respond to those kinds of people. You are also going to have to lean more on pattern recognition than on intuition when assessing a potential partner.
If, on the other hand, your own glimmer cues are more neutral – long hair, deep brown eyes, an empathetic character, a snarky sense of humour – then it's much safer to lean on intuition and use pattern recognition to refine your choice.
Finally, it is also worth considering the worst case scenario: that your glimmer comes from somewhere darker and you respond to abusive or manipulative behaviour. If you see that pattern in your past, you should be very wary of the glimmer, and lean heavily on counselling and caution, rather than entangling yourself with an LO.
Whatever your own personal cues, the overall goal is to hold off on full surrender to limerent ecstasy until you have done some due diligence about what exactly it is you are responding to. And that can happen after you have sorted out the balance between intuitive attraction and protective wisdom, that works for you.
When to take things forward
Bea wants to know when to take things forward with a potential partner, independently of whether you feel the glimmer for them. In my view, the ideal scenario is when your relationship with them combines emotional congruence with intellectual confidence. You need both. A full blown limerence bonanza is a total wildcard, but an emotionally flat accounting of their pros and cons is just as risky.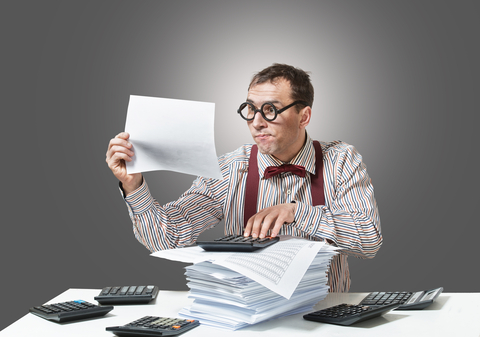 And a last point to consider is that the decision is not just yours to make. You can figure out your own formula for glimmer versus reason, but it will have to align with the same quirky mix of intuition and intellect of your partner. How they think and feel about you matters equally. And that leads – with the irresistible gravitational pull of a black hole of wisdom – to purposeful living.
Your partner is going to weigh their own choices against the version of you that you choose to present. So it really pays for you to live in an authentic way and be truthful about who you are and what you want (even if that is "I'm not sure what I want"). By behaving honestly, and living purposefully, you stand the best chance of aligning your true character with someone that appreciates it, and appreciates you.
It's a win-win proposition. You live a fulfilling life. You attract people that like you how you really are. And, hopefully, just maybe, you can be lucky enough to combine glimmery sparkles with long-term prospects and really hit the jackpot.
Oh. And just as a sobering reminder – you'll probably become limerent for someone new in a few years so, you know, store some of that wisdom up for the future.
---
*apologies to the many splendid accountants in the world.