From time to time I hear from people who are experiencing the symptoms of limerence for someone they are not sexually attracted to.
For many people this can be a confusing experience. Is it really possible to become infatuated with someone in a platonic way? Well, the evidence certainly suggests it is, but as with most complex human emotions, it gets complicated.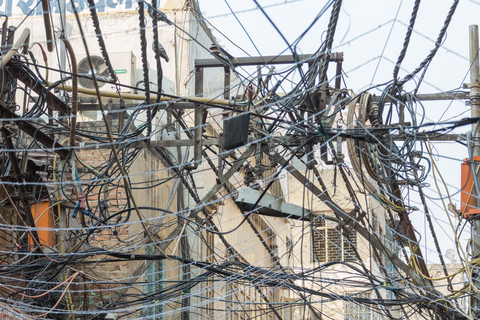 Platonic infatuation can be thought of as uncontrollable feelings of attraction to another person, but without the desire to form a romantic or sexual bond. It might manifest as feelings of giddy elation from being with them, an overwhelming desire to bond with them emotionally, and to share intimate thoughts and feelings. You may also feel anxiety about how they perceive you, and an intense concern about whether they feel a similar strong emotional connection to you.
Examples would be infatuation for a charismatic mentor, a close friend who does not match your sexual orientation, or some sort of surrogate parental figure who provides emotional support without provoking romantic desire.
The complications come from making sense of what those feelings mean. Usually, infatuation is closely interlinked with romantic desire. Limerence is a drive to form a pair bond, and that can obviously be fruitful from an evolutionary perspective.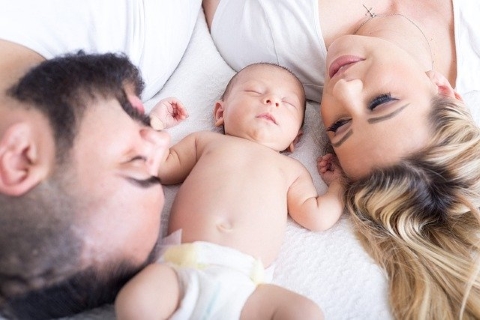 So, how do you make sense of infatuation for someone who is not a potential mate? What's going on in that case? Why are they so appealing in every way but the carnal?
Well, there are lots of potential explanations, but before we dive into that, we should probably acknowledge the fact that sometimes the desire to form a non-romantic bond is a form of bargaining. Sometimes a platonic relationship is sought as a consolation prize because you cannot get what you really want.
Distinguishing between all these possibilities depends on a good understanding of your drives and motivations, and a healthy dose of self honesty.
Let's work through some scenarios.
Infatuation for someone charismatic
There are some people who just have magnetic appeal.
It's fascinating to read accounts of what it's like to spend time with a celebrity and observe the people who interact with them. For example, Mark Manson talked about what it was like working with Will Smith on his biography, and how the psychology of celebrity changed his own perception of human behaviour:
"To see the reactions on people's faces, the ear-to-ear smiles and irrational shrieks of excitement, the way grown men stammer and giggle like school girls, how some people spontaneously burst into tears. And then, a moment later, they all become embarrassed as they realize that their reaction was completely involuntary."
Now, many of those people may well have been sexually attracted to Will Smith – they are only flesh and blood, after all – but the larger point is that being infatuated and being starstruck have some similarities, but also important differences.
That kind of charisma can be electric, and it isn't only big celebrities that have it. Receiving attention from someone charismatic can trigger all sorts of enlivening emotions, but it isn't always associated with erotic or romantic feelings. It is entirely possible to become besotted with someone that makes you feel special, without turning you on.
Human psychology being what it is, though, things can often get muddled.
Category confusion
Becoming infatuated with someone is a rare and wondrous thing for most people. It follows that every time it happens, you are changed by the experience.
A consequence of becoming infatuated with someone who isn't a romantic "match" is that you may start to question your old certainties.
Having the kind of obsessive thoughts and feelings that you have only ever previously experienced for potential sexual partners may make you wonder about your "true" orientation. If a heterosexual woman finds herself infatuated with her female boss, does that mean she is, in fact, not exclusively heterosexual? If a homosexual man feels an amazing emotional connection to a woman, does that mean he's bi?
Another complication is recreational sex. The Ancient Greeks called this ludus, we might call it a booty-call. If you really like someone, and willingly engage in recreational sex with them, but don't feel crazy lust for them… well, what exactly is that relationship?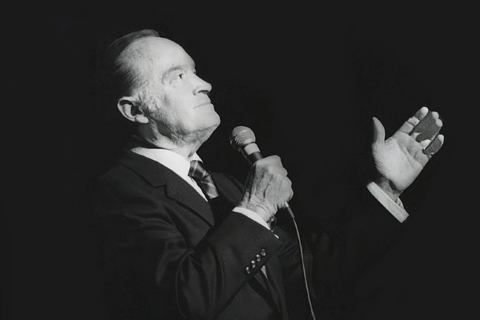 I once heard from a man in his twenties who was engaged, but had become infatuated with his future mother-in-law. He was bewitched by her vivacity, her aura of stylish sophistication, and her charismatic personality. He was actually in love with her daughter, but she seemed to have an irresistible pull on his attention.
As a heterosexual man, the idea of sex with her was not unpleasant, but he did not really desire her erotically (beyond the background rumbling of libido that most straight men have to learn to live with if they want to be functional members of society). But he was trapped in an obsession, and becoming frantic – wanting to marry his lover but knowing that it would also bind him to her glamorous mother.
Infatuation comes with all sorts of psychological tangles built in. What do you trust more – the previous experiences that have shaped your romantic life, or the powerfully overwhelming attraction to someone who inexplicably contravenes your sexual preferences?
When the different forms of love are not neatly aligned, it is hard to process what infatuation means.
Asexual limerence
Another straightforward explanation for platonic limerence is that it's the only form of infatuation you experience. For asexuals, or aromantics, the feelings of infatuation always lack the element of physical desire.
Asexuals certainly experience limerence, becoming obsessively infatuated with people, craving their company, craving emotional connection, craving reciprocation. They just aren't interested in the sexual aspect of the relationship – beyond the extent that it helps secure bonding.
Infatuation in this case could be described as platonic, but perhaps not in the truest sense of an unselfish and healthy attachment. It would be chaste, but may have some of the darker shadows of limerence in terms of secrecy, jealous, and desire for exclusivity.
We don't tend to be possessive of platonic friends, or feel hurt when they form a romantic relationship with someone else. Asexual limerence is rarely so selfless.
Platonic love as a last resort
The last scenario, which is probably the commonest, is where an infatuation is platonic because a romantic relationship is not possible. You might be striving for a platonic ideal, but only because you are kidding yourself.
There might be many reasons why this circumstance arises. There could be barriers in the way, or your idol might have made clear their lack of interest. You might be too insecure to make a move, and so hesitate and linger in the hinterland of frustrated desire – agonising, but safely familiar.
Often, limerents accept the reality that they cannot have their heart's desire, but then try to make a platonic connection work in the hope that it will offer some consolation. They might convince themselves that the thing they really care about is the friendship – or the emotional sustenance of their limerent object's company – and decide they don't want to throw that good away just because they can't get a hold of their feelings.
This is a form of bargaining. You quiet the insistent cries of the limerent brain with reassurances that you will still be with them, even if in a diminished way. Some go so far as to declare, Lancelot-like, that they will devote themselves to their limerent object in a spiritual way, unsullied by carnal lusts.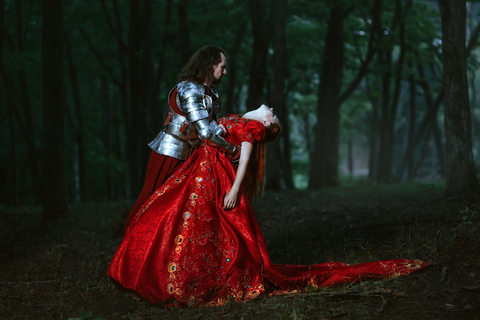 This is not a sincere way to live.
Sorting this all out
OK, so platonic infatuation is clearly a psychological muddle. How do you find a way through it?
Well, step one is to be honest with yourself about what you really want. If you are romantically attracted to the person you are infatuated with, trying to convince your subconscious that you are not is a tall order. Plus, it's a surefire way of getting stuck in limerence limbo.
Next, if you really are sure that you are not attracted to them in that way, it's time to start trying to understand what it is about them that is so beguiling. This is where a bit of self analysis will serve you well. Can you identify the emotional need that they are fulfilling for you?
Infatuation is not a neutral thing. Emotions that powerful occur when we uncover something profound that is lurking in our personal history. The best response is to stop, listen carefully to what your subconscious is trying to communicate, learn more about your deep drives, and then respond purposefully.
Platonic infatuations do happen, but they are generally deeper than simply being bedazzled by a glamorous friend. If you experience that strong an attachment to someone you don't want to pair bond with, it's worth taking it as a cue to inspect your psychological architecture.
You might find some important insights hidden in the corners.